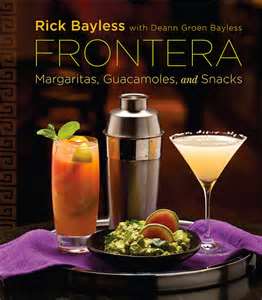 Mexican food maven, Rick Bayless, has a wonderful new book. Frontera: Margaritas, Guacamoles and Snacks offers sensational ideas from his famed Frontera Grill restaurant.
Here's a beverage idea, a duo idea, that is not a margarita but does employ the ever-versatile tequila. It's a sweet agua fresca that can be converted into a delightful cocktail.
The agua fresca is watermelon with lime juice and sugar. By itself, it's very satisfying on a warm day. [Oh, come on, spring will come. Summer will follow. Have some faith. Wait a moment here, I have to close my window. So damn cold …]
And for the cocktail, some tequila and that wonderful liquor Aperol transform agua fresca into something with deeper meaning. Well, deeper flavor.
Watermelon Lime Agua Fresca
Yield: 4 cups
Ingredients:
A 3-pound chunk of ripe, seedless watermelon
½ cup fresh lime juice
½ cup sugar
Water
Preparation:
Cut the rind off the watermelon, then cut the fruit into rough 1-inch chunks. You need about a generous 4 cups [1 ½ pounds] cleaned cubes.
Put the cubes into a blender — or better a Vitamix — then add the lime juice and the sugar. Blend until smooth.
Now, look at the measure scale on the side of your blender and add enough water to make 4 cups. Blend to mix. Strain to remove any seeds [that's the good part about using a Vitamix: typically no seeds survive and you get all the nutrients].
Pour into a storage container, cover and refrigerate. This agua fresca is best used the day it is made.
Watermelon Lime Cocktail
Yield: 8 cocktails
Ingredients:
One batch of watermelon lime agua fresca [recipe above]
1 ½ cups blue agave blanco tequila
¾ cup Aperol
8 cups ice cubes
Preparation:
In a large pitcher, combine the tequila, Aperol and watermelon lime agua fresca. Stir to combine, then cover and refrigerate until chilled, about 2 hours.
When ready to serve, pour about ¾ cup of the cocktail mixture into each of eight 12-ounce highball glasses. Add about a cup of ice to each one and serve immediately.
Source: Frontera: Margaritas, Guacamoles, and Snacks by Rick Bayless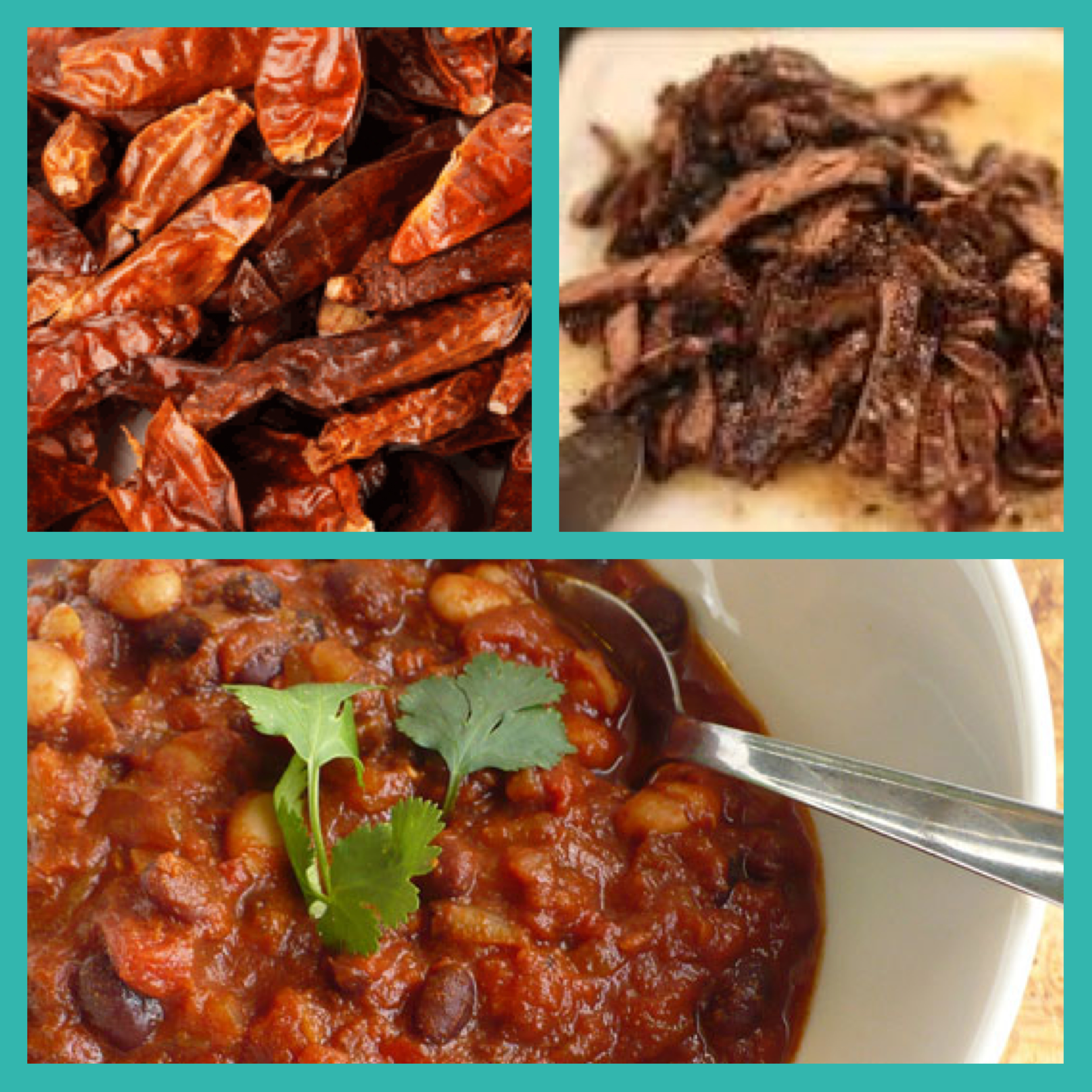 On Sunday, watching both the Super Bowl and the commercials, Suzen and I wanted food prepared in advance, easy to serve and as spicy as the New Orleans setting.
Suzen had some leftover steak and a friend who had sample the meat said, "Make chili!" Great advice. This recipe cooks for hours but that's good because your kitchen will be totally aromatic.
We used six dried chilies, three of them ancho, and the other three were dried, red and hot. This is a panty-clearing option for you. How do you know if you have enough chilies, the right chilies? It's simple. After you have soaked and blended the chilies into a puree, take a whiff or a taste. If it blasts you off your feet, cures sinus problems, and make you search for a beer, you have succeeded. [That means, if the mixture is not earth shaking yet, you'll need to add another chile, which means you'll want to soak a couple of extra ones. Don't worry. You can always put those extra pods to use. For example, blend the leftover chilies with mayonnaise for a different chip dip.]
Suzen's Chili with Beans, Steak and Tequila
Yield: serves 8
Ingredients:
1 pound cooked red beans [discussed below]
1 teaspoon oregano
1 bay leaf
3 dried ancho chilies, toasted and seeded
3 other dried chilies, toasted and seeded
1 teaspoon dried oregano [Mexican variety preferred], crumbled
1 28-ounce can tomatoes
2 bay leaves
1 teaspoon salt, or to taste [very likely you'll use more]
½ to 1 pound cooked steak, cut into small, bite-size pieces
1 medium white onion, chopped
2 tablespoons tequila
Chopped fresh cilantro for garnish
Chopped white onion for garnish, optional
Shredded cheese for garnish, optional
Sliced avocado for garnish, optional
Preparation:
Prepare the beans by putting them in a large pot and covering with water. Add a teaspoon of Mexican oregano and a bay leaf. Cook over medium heat for 1 ½ hour until the beans are tender, but not falling apart. Remove the bay leaf.
While the beans are cooking, soak the toasted chilies in very hot water for 30 minutes to soften. Only use enough water to just cover the chilies. Put the chilies in a blender and discard the soaking water. Add the oregano and tomatoes. Blend until as smooth as possible. [This is precisely the situation where a Vitamix is preferable to a conventional blender. The Vitamix will produce a perfectly smooth product for you.]
Strain the cooked beans and return to their pot. You may wish to save some of the bean water to thin the dish out as it cooks. Add the pureed chili mixture to the beans. Add the bay leaves, salt and sliced steak. Cover and begin to cook.
In a skillet with a little olive oil, fry the onion until it starts to brown. Add the onion and the tequila to the beans. All to cook for at least 30 minutes so the flavors can blend.
Serve then, with the garnishes. Alternatively, remove from the heat for up to two hours, then reheat and serve.
Left overs can be frozen and delectably desired later.
Serving options include straight in the bowl, over chips, or over rice. White rice flavored with cilantro is an excellent option.
Source: Suzen O'Rourke