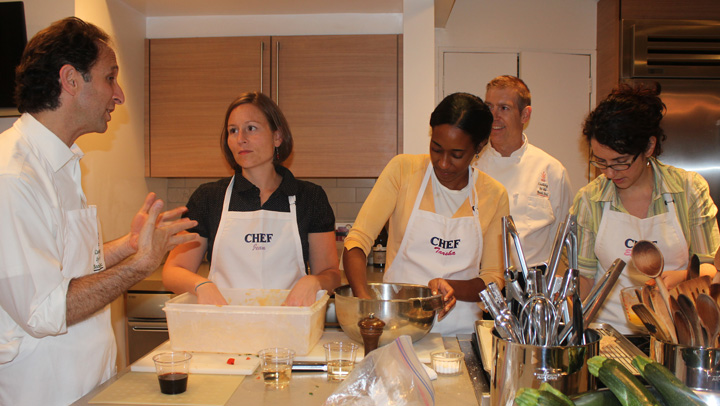 Over the years, many people have told us about their concern in hosting a dinner party. They don't want to become nuts worrying about the details, the planning and the actual cooking. With all the cookbooks out there and all those websites filled with indivdual recipes, people are still stymied at how to create a full menu for that party: is a particular recipe really doable, what recipe goes with what, how do you time all those recipes to be ready at the right time? No, it's not simple, but we can help.
We've heard these worries over and over again here at Cooking by the Book. Our philosophy has always been to have a group of people help out with the tasks: break down those recipes to manageable parts and delegate!!! Everyone loves to hang out in the kitchen anyway, so, besides a glass of wine, give each person an apron and a little job to do.
We are going to introduce a series of blog posts to help you do just that. We'll suggest entire menus of tested recipes and suggest how to break down the tasks. Your entire team of friends or colleagues can help you out in the kitchen. And then everyone dines on that culinary achievement they all helped to produce.
Suzen O'Rourke
President, Cooking by the Book
suzi@cookingbythebook.com
212-966-9799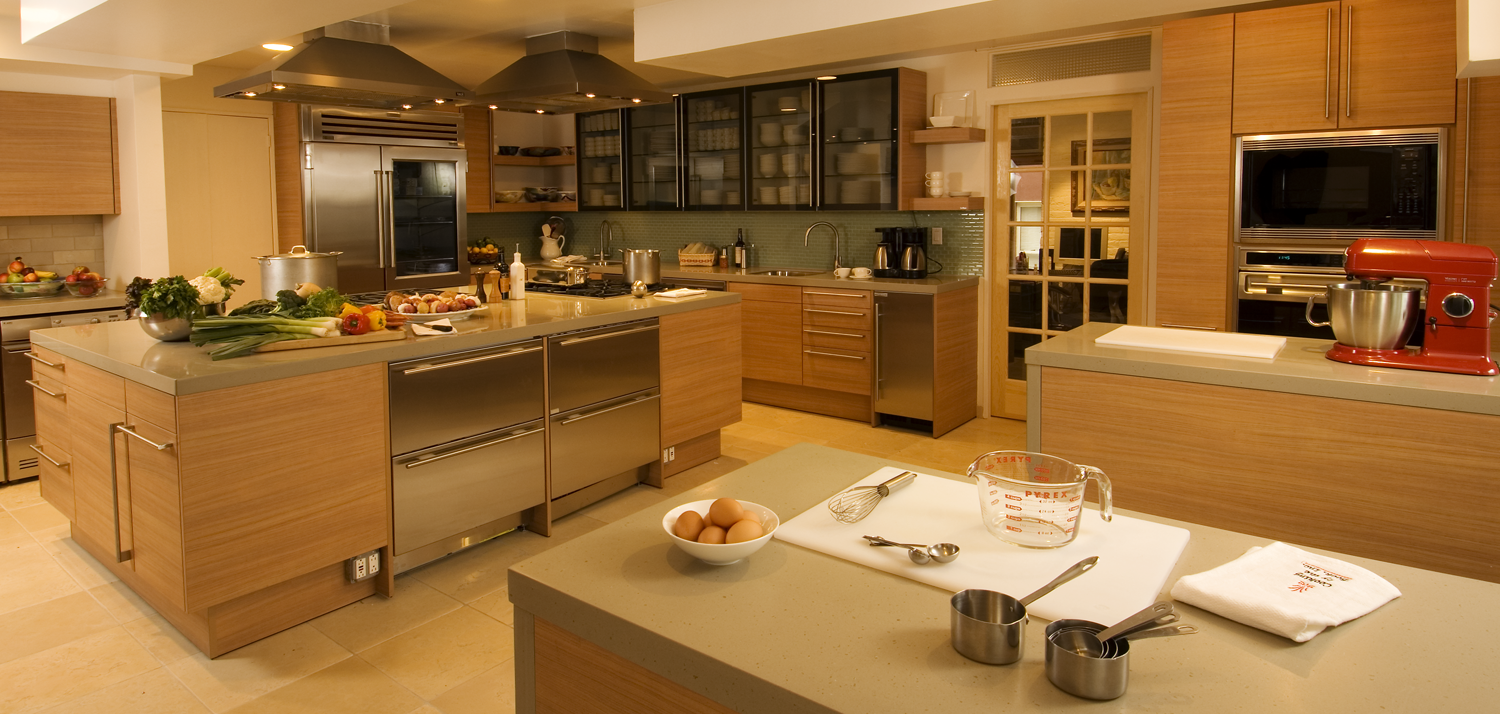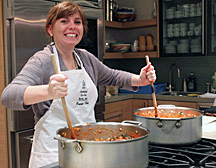 Opening Doors
Some of our clients are accelerating their lives by improving their teams and, at the same time, outreaching to their community. At CBTB we have our new Opening Doors program. Teams come to CBTB, cook together, eat together and enjoy all the culinary activities of our regular teambuilding event.
But there's a generous catch. Most of the food they create is packaged and shipped to The Door, a community program here in New York City that offers a variety of services to the youth of our city:
After school classes
Mentoring
GED training
Legal aid
And hot meals (That's where we come in)
At CBTB, your team can enjoy a delightful meal and donate the product of your kitchen effort to this truly worthwhile charity. One of our former culinary advisors runs the kitchen program at The Door so we personally know how excellent this program is.
Creating an Event for You
If you have a different charity organization that you wish to involve, we are ready to work with you. We work with charities to determine their food and menu requirements and delivery needs. We can do all the legwork for you, while your team has fun in the kitchen and produces a a bounty to be enjoyed by others.
At your event, you'll find all the recipes and ingredients already in place for you. After about 90 minutes you will have have created a bounty for your charity. We make cooking together as a team a pleasure for you. Cooking for great cause is even better.
Please contact us for more information. Phone: 212-966-9799 or Email: suzi@cookingbythebook.com