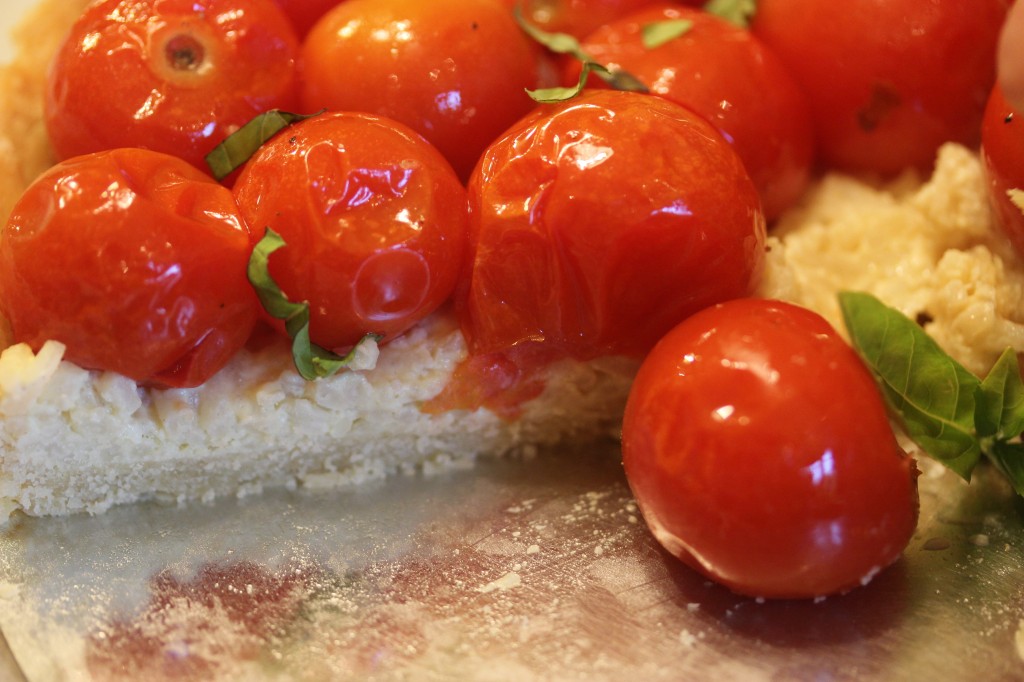 There are moments in any marriage that linger in your memory forever. That first kiss, on a cold Boston night. That first real embrace, on her couch. That first night together, on new sheets.
And then, of course, there is the first time I ate rice with Suzen.
"What are you doing?" she asked me. She had this bizarre look on her face, as if I were doing something strange.
So, I paused. I had put the butter on my rice, and I was sprinkling sugar on it. I laid down the spoon. "What's up?" I asked back. I'm innocent here, because all I was doing was eating my rice the way my grandmother taught me from age three. Hot rice, melting butter, a sprinkling of white sugar.
"You put butter on your rice? AND SUGAR?" It was more accusation than question.
"That's how I always do it," I said. I heard my own voice. It was meek. What law had I broken?
"Oh, no, no, no," she said in a stern voice I had not heard before. Was this what marriage was to be? She took my plate to the kitchen sink, scraped it clean, went to the stove, put on fresh rice, and sat the new plate before me.
"What do I do now?" I asked.
"Here," she shoved the salt and pepper towards me. It's not the same. Not at all.
So, for twenty-seven years I have been a little rice sensitive. Then Suzen showed me this recipe.
"Rice and mustard?" I asked.
"What do you know about rice," she retorted. "It'll be fine." Apparently, the butter and sugar are not coming back any time soon.
But this rice and mustard combo thing is not just fine. It's terrific. This semi-confit cherry tomato is tart offers flavor and texture surprise. The filling is smooth but vibrant in your mouth, contrasting with the semi-confit tomatoes that explode with each bite.
This tart is uses the semi-confit tomatoes from yesterday's blog. And you need a tart shell. The recipe for Michel Roux's pate brisee will appear here tomorrow. Of course, you can use your own tart shell, too, but Roux's is particularly excellent.
Semi-Confit Cherry Tomato Tart
Yield: serves 6
Ingredients:
9 ounces pate brisée [recipe to be blogged tomorrow from Pierre Roux]
4 tablespoons white rice
Salt and freshly ground pepper
6 tablespoons strong Dijon mustard
2 tablespoons heavy cream, lightly whipped
18 ounces semi-confit cherry tomatoes [see blog post from yesterday]
6 basil leaves, snipped.
Preparation:
Roll out the dough to a circle, 1/8 inch thick and use to line an 8-inch diameter, 1 ¼ inch deep tart ring. Chill for 20 minutes.
Preheat the oven to 375⁰F. Prick the base of the pastry shell. Bake the shell blind for 40 minutes, or until fully cooked. [Note: to blind bake, cover the pastry top with wax or parchment paper. Fill the shell a full layer of beans, covering every square inch of the pastry.] For the last 15 minutes of baking, remove the parchment paper and beans and lower the oven temperature to 340⁰F.
Lift off the tart ring, transfer the pastry shell to a wire rack, and let cool.
In the meantime, cook the rice in boiling salted water for 18 minutes. Refresh under cold running water and drain thoroughly. Tip the cooked rice into a bowl and mix with the mustard and then the whipped cream. Season and spread the rice mixture in the pastry shell. Arrange the tomatoes on the rice, placed shoe still with stalks in the center.
Sprinkle on the snipped basis and serve at room temperature. When serving, offer some French sea salt and crushed pepper on the table to sprinkle on the tart.
The tart is best eaten at room temperature. You can make a day ahead, and then allow to warm up. The filling is mellower on Day 2.
Source: Pastry by Michel Roux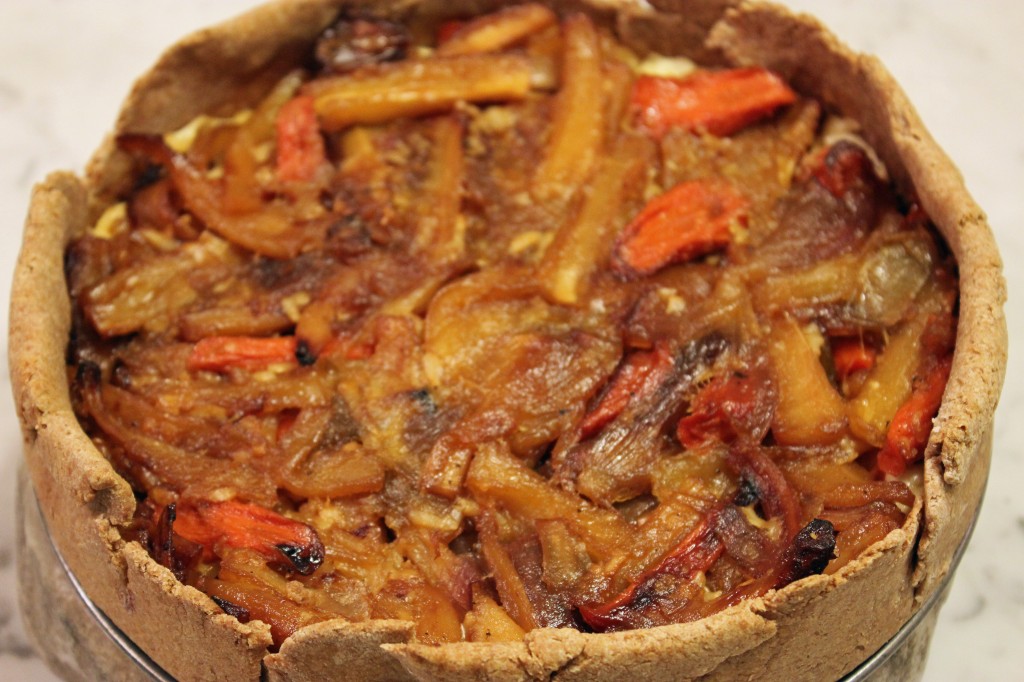 "You should try Home Grown Harvest, too," the publicist for Ryland, Peters and Small said to me. She was being so cooperative and charming.
I had called her to get some samples of baking books, books filled with warm, gooey, sugary things. And here she was telling me that I ought to consider vegetables.
"Okay," I said to be polite. "But, you know it's not the season for a lot of home grown stuff. Maybe I won't be able to blog until springtime."
"That's fine," she said. "Whenever."
I think she knew in advance what would happen as soon as I opened this book. Her shipment came, I unpacked it, and I began scanning the seven terrific books from this outstanding publisher. There were six sugary books there — which are great and which I will begin blogging this weekend — and then there was Home Grown Harvest.
Few books deserve to be called brilliant. This is one of them. Organized by main ingredient, it's an easy guide to using the bounty from your home garden, a farmers market, or even from your grocery store in mid-winter. You have carrots? Just turn to those pages devoted to orange treats.
If you do grow your own vegetables, if you have carefully tended and weeded and chased away rabbits [or possibly saved those rabbits for dinner!], then your boutique produce deserves greatness and greatness is what comes in the recipes in this book.
On December 30, I already blogged about the Syrian red pepper dip, Muhammara, in this book. This dip may be unfamiliar to you but it is instantly addictive. This tart is a further example of new combinations that you surely have never encountered. When was the last time you ate a parsnip? Be honest. Ever?
After this tart, you'll be a parsnip partisan. Home Grown Harvest is packed with recipes that are "different." And, distinctive, easy to prepare, and sure to please. There are over 150 treats just waiting for you.
Suzen is equally enthusiastic about this book, too. We have it in New York City at Cooking by the Book and are integrating the recipes into our cooking school program. Suzen sees these recipes as sure to please students and boost their confidence to keep on cooking at home. With Home Grown Harvest.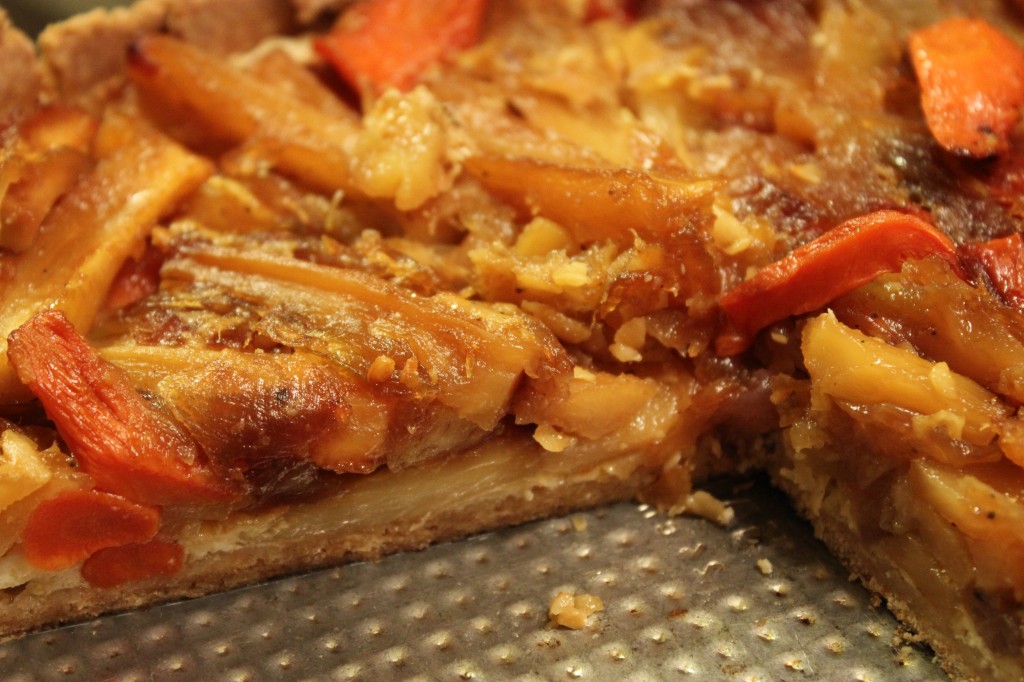 Honey Roasted Parsnip, Carrot and Shallot Tart
Yield: serves 6-8
Ingredients for the Tart Filling:
3 carrots, sliced on the diagonal
3 parsnips, cut into matchsticks
6 shallots, halved or quartered, depending on their size
1 tablespoon runny honey
3 tablespoons olive oil
1 teaspoon salt
½ teaspoon ground black pepper
1 cup grated sharp Cheddar cheese
⅔ cup Greek yogurt
Ingredients for the Spelt Pizza Dough Crust:
1 ⅔ cups spelt flour
1 teaspoon quick-acting dry yeast
dry yeast
½ teaspoon salt
2 tablespoons olive oil
1 egg
1/4 cup warm water
One 9-inch loose based tart pan, greased
Preparation:
Preheat the oven to 400°F.
Put the carrots, parsnips, and shallots in a roasting pan. Add the honey, oil, salt, and pepper and toss until evenly coated. Cover the pan with aluminum foil and roast in the preheated oven for 30 minutes. Remove from the oven, leave covered, and let cool or 10-15 minutes.
Reduce the oven temperature to 325°F.
To make the pastry dough, mix the flour, yeast, and salt in a bowl. Make a well in the center and pour in the oil, egg, and water. Draw everything together with your hands until you get a soft dough.
Transfer the dough to a lightly floured surface and knead for a couple of minutes. The dough should be soft but not sticky. If it's sticky, add a little flour and knead again. Roll out the dough with a rolling pin until ⅛ inch thick. Line the tart pan with the dough but do not trim the edges yet.
Mix ⅔ cup of the cheese into the roasted vegetables.
Mix together the yogurt and remaining cheese in a bowl, then spoon into the tart crust.
Scatter the roasted vegetables over the yogurt, spreading them evenly. Now trim the excess pizza dough neatly around the edges.
Bake in the hot oven for 25-30 minutes. Remove from the oven and leave to cool.
Source: Home Grown Harvest