The nightmare is always the same. I am hungry, I go downstairs to the refrigerator, open the door, and there it all is. The fridge is filled with stacks of one overpowering awful, disgraceful dish. Salmon cakes. The only thing you can make with leftover salmon.
I haven't had a salmon cake in decades, and that's on purpose. To me, they always were as dry as the Gobi. The flavor was salmon, and salmon, and salmon. One overpowering note. And old salmon at that.
So, if have leftover salmon, what do with it? Well, the opposite of those salmon cakes. You want to avoid that dryness and you need a symphony of flavors: salmon in the lead with overtones to create a full complement for your taste buds.
Suzen and I experimented this weekend on some left over smoked salmon. We created the concoction for a dip, but it has multiple uses. You can stuff tomatoes with it, place a large dab on a bed of lettuce for a salad, or spread it on toast for a great sandwich.
The amounts here can be easily scaled up to produce more. And, you can increase the flavor notes if you wish by including:
Chopped onion
Herbs beyond chives
Diced pickles
Lime instead of lemon
We did use smoked salmon here, salmon we had just smoked ourselves so it was fresh and moist, not dry and leathery. If you have leftover salmon, but it is baked or barbequed and not smoked, you can introduce that smoky flavor by adding a dash — just a dash— of the adobe sauce from a can of chipotles. Really go easy here. You can add but you cannot subtract!
And, for distinction, there is dill here. And no salt and pepper. The combination is truly different.
Salmon Dip
Yield: dip for 5-6 folks, salad for two
Ingredients:
6 ounces cooked salmon
¼ cup mayonnaise
¼ sour cream
Zest of one lemon
Juice of one lemon
3 tablespoons diced chives
1 tablespoon capers
Preparation:
Using your hands, pull the salmon into small pieces, discarding any skin or tough parts. Place in a bowl. Add the mayonnaise and sour cream. Stir with a wooden spoon to mix well. Add the lemon zest and juice plus the capers. Stir to combine.
Adjust to get the texture you desire by adding more mayo or sour cream. With smoked salmon and the capers, salt and pepper are really not needed here. You are looking for a smooth, subtle flavor with a texture that is easily spreadable.
Source: Suzen and Brian O'Rourke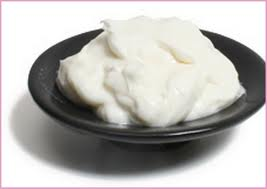 Sour cream. It has many uses: dips, baked potatoes, dips, chili topping, dips, …
It's wrong, I know, but the flavor image that pops into my head is Lipton Onion Soup mix and sour cream. And, of course, I always double the amount of soup mix so that the dip literally burns your tongue. What could be better?
That ability of sour cream to offer cool, tangy flavor is, in fact, very versatile. The curt tang can be a perfect contrast to something that is "too" sweet. "Too" sweet? Yes, it's possible. Some rich brownie recipes are so intense with chocolate and sugar that it's hard to eat more than one. Even for a chocoholic, approaching-diabetic like me.
Here is the solution: a Sour Cream Icing that is made with chocolate and becomes the perfect, muting crown for brownies, cakes, or cupcakes.
You'll want to let your sour cream come fully to room temperature. If it is still cold and is added to the melted chocolate, the chocolate will seize and you are dead. You can't reheat the mixture. Sour cream does not reheat well. So, just plan ahead and you'll be able to enjoy every bite of this distinctive icing.
Sour Cream Icing
Yield: about 1 ½ cups
Ingredients:
6 ounces bittersweet or semisweet chocolate, chopped
8 ounces sour cream (regular, low-fat, or fat-free) at room temperature
1 teaspoon vanilla extract
Preparation:
Place the chocolate in the top of a double boiler set over simmering water. Stir constantly until half the chocolate is melted. Remove the top of double boiler from the pot, then continue stirring, off from the heat, until the chocolate is completely melted.
Alternatively, you can melt the chocolate in a microwave, too. Again, keep in the microwave until only about half is melted, then remove and stir with a spoon until completed mixed and melted.
[Nothing, nothing is sadder than chocolate microwaved until it scorches. You kitchen will smell like it's been on fire and the glass bowl will be so much fun to clean. That burnt chocolate almost becomes a mortar. Always under heat!]
Add the sour cream and vanilla. Beat them into the chocolate with an electric mixer on low speed. Continue beating until the frosting can hold a peak when molded with a spoon, about 4 minutes. Spread immediately.
You can use your stand mixer for this, but here's a case where one of those little, hand-held mixers is much easier to use and maneuver.
Source: The Ultimate Brownie Book by Bruce Weinstein