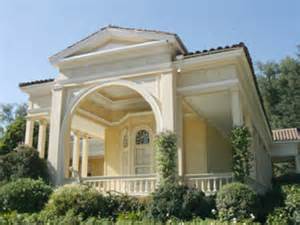 It's hard to believe that next Wednesday May will arrive. Hopefully by then, we'll have spring. In Chile, on the other side of the equator, there are now deep into fall and another wine season is ending for them. You are invited to learn more about the Chilean wines from the famed Concha y Toro Winery, an estate as beautiful as any in the world. And, enjoy food matched to those wines from famed Chef Ruth Van Waerebeek, the creative leader of Mapuyampay Hostal Gastronomico & Cooking School in Chile. This will be an exceptional evening of food and wine.
Chow-Down Chilean Style
Chef Ruth and Chilean Wines - Wednesday, May 1, 2013
Class Time: 6:30pm – 8:30pm
Your Expert:Chef Ruth Van Waerebeek and wines from Concha y Toro Winery
Chef Ruth will create a locally inspired menu paired with a spectacular line-up of Captivating Cabs and cool Coastal Whites. As the Executive Chef for Concha y Toro, South America's first name in world-class wines, Chef Ruth approaches her menu starting with the wines and designing her dishes around them. This wine-first approach delights in the nuances of each wine, resulting in a superior pairing experience.
Enjoy Chef Ruth's stylish blend of classic French cooking techniques applied to Chile's abundance of fresh, natural and exotic produce. In the process, look forward to learning how to make each dish, along with the opportunity to roll up your sleeves and join her in the kitchen.
Taste the fruits of your labor and along the way, Chef Ruth will lead you through the wine-food pairing process – providing the inspiration and know-how to create your own wine-food pairings at home!
You will also be introduced to the colorful and fascinating history of Concho y Toro, Chile's leading winery.
Here are the wines you will be served and wonderful savory pairings Chef Ruth has designed for your enjoyment:
Coastal Whites
Reception Wine – Casillero del Diablo Coastal White Blend
Gran Reserva Serie Riberas, (Riverbank Series) Sauvignon Blanc – Cucumber rolls with salmon ceviche and Asian-flavored dip sauce
Marques de Casa Concha Chardonnay – Parmesan Cheese Budini with litchis and a small herb salad with asparagus spears
Captivating Cabs
Casillero del Diablo Reserva Privada (Cab-based blend) – Savory Gorgonzola, walnut and pear tart
Marques de Casa Concha Cabernet Sauvignon – Grilled Lamb with merquen adobo and Chilean-style mint salsa served on a bed of quinoa
Students will have the occasion to participate with simple hands-on preparation in this culinary experience with an international tasting menu that will be paired with this excite visit to Chile.
Class Cost: $65. To register, please click this link: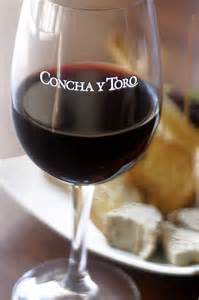 Even if you are not a wine expert, if you hear the word Bordeaux the vision of a great red wine may spring into your mind. This Friday — October 12 at 6:30 — at Cooking by the Book, we have our Wine Tour de France offering a guided selection of 11 wonderful French wines. David Hamburger, from the famed Acker Merrall & Condit Company here in New York City, will lead the tour. Two of the eleven wines are from Bordeaux. Here are all the wines we will enjoy:
Doyard Cuvee Vendemiaire Brut Champagne
Crochet Sancerre Croix Roy Loire Valley 2010
Joseph Drouhin Saint-Veran Burgundy 2010
Mittnacht Freres "Gyotaku" Alsace 2010
Roilette Fleurie Beaujolais Burgundy 2011
Gros Frere et Soeur Hautes-Cotes-de-Nuits Burgundy 2009
Clos Magne Figeac Saint Emilion Right Bank Bordeaux 2008
Moulin de Tricot Haut-Medoc Left Bank Bordeaux2008
Mas Champart St Chinian Languedoc Roussillon 2008
Gour de Chaule Gigondas Southern Rhone 2007
Benoit Roseau Syrah de Rosette Northern Rhone 2011
Plus, we'll have a sampling French dishes, too.
Bordeaux may be famous, but it is not the most heavily touristed wine area in France. It lies on the southwest coast, up from the Spanish border. The Atlantic Ocean moderates the maritime climate, but the truth is that enough sunshine for really "great" wines occurs only every three years or so. Those other "great" years? That's people who went to college in marketing.
While winemaking has occurred there for over two thousand years, Bordeaux really became commercial, and English, in the 12th century. For centuries, Bordeaux was controlled by the English crown, not the French. The English controlled the wine trade and consumed the bulk of the exports — much like their domination of Port.
Development of the land in Bordeaux also took centuries. There was, for example, plenty of land that was boggy or swampy. Engineers from Holland were the solution. Today, there are 250,000 acres of land devoted to wine. And, 20,000 grape makers. Since there are many huge winemaking estates, a most of those 20,000 winemakers are ones you have never heard of, folks with passion, a couple of acres, and a shed.
Bordeaux is famous for its red wines and indeed 80% of the production is red. But there are whites [Sauterne], roses, and sparkling, too. The reds are always mixes of multiple grapes including:
Cabernet Sauvignon
Merlot
Cabernet Franc
Petit Verdot
Malbec
With such a large area, both near the sea and inland, there are obviously many microclimates. Combine that fact with the use of multiple grape varietals, and every one of the those 20,000 winemakers has a story or stories to tell about their terroir and their particular flavors.
Our tour on Friday night will be a tasty introduction to Bordeaux and the other French wine regions. You are sure to be inspired to sip more and perhaps journey to this wonderful wine area.
Class Cost: $75