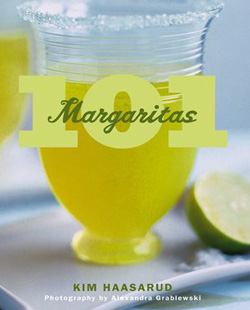 This is the first blog is a new series devoted to mixology.  After chocolate, my favorite passion is mixing cocktails.  In these blogs, I'll focus on great beverage ideas, discuss options for crafting the best in cocktails, and share some of the best references for finding terrific drinks.
Let's start with a terrific combination: guilt and redemption.
For years I have been making really good margaritas.  Well, almost margaritas.  I've been adding a special ingredient and doing a certain twist on the classical recipe.  Suzen would say, "This is great!  What did you do?"
I am ashamed to admit that I would answer her with, "It's the tequila."  I never had the courage to look her in the eye and admit, "It's the sugar."  Yes, sugar in a margarita.  Technically, sugar syrup.  But it's sugar.  And I even used lemon juice instead of lime.  I felt guilty.  I had desecrated the classic recipe.  But, God, was it good.
Now, I am redeemed.  By two serious beverage experts, not just one.  Both Kim Haasarud in 101 Margaritas and Lucy Brennan in Hip Sips recommend sugar syrup in their classic margarita recipes.  And both suggest using a mixture of half-lime and half-lemon juice for the tart part.  I am not a drink defiler.  I am an accidental mixologist.
Continue reading "Dedicated Drinker's Diary #1: Not Your Mothers Margarita" »