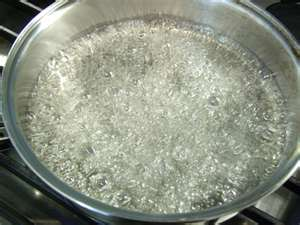 Whack. Bam. Crunch. It's a melody that has been occurring periodically in our kitchen.
"Don't hurt the marble." Suzen is very protective of her counter top. I'm protective of my plastic quart container.
My fridge always has a quart of sugar syrup on the top shelf, ready for use in cooking and certainly needed for many of the cocktails I try. Yes, a little sugar syrup is a secret ingredient used in the best of margaritas.
But, I've been having a constant problem with that container. After a few days, the sugar begins to "undissolve" out of the syrup. [I was not a chemistry major so I don't know the right word here.] My syrup is literally coming apart and the sediment on the bottom of the container is hard, rock hard. So, at some point, I use up what liquid syrup remains and then apply hot water and banging to clean the container.
To attack this problem, I've experimented with the way I making the syrup and I believe I have the solution: alter the ratio of sugar to water, and, simmer until golden.
The classic syrup recipe calls for a ratio of 2:1 in sugar and syrup. So you put 2 cups of sugar in a saucepan, add 1 cup of water, then stir to dissolve the sugar as you bring the mixture to a boil. After you reach a boil, different recipes call either for some continued simmering or none at all.
In my shift, I'm using equal amounts of sugar and water, so 2 cups of each. Then, after the syrup first reaches a boil, I back off the heat and let it simmer for 5 minutes. The liquid develops a light golden color. Light, not dark. The simmering ensures that the sugar has truly dissolved into the water and that there are no mini-crystals left to trigger that crystalization process I want to avoid.
Yes, this "dilutes" the syrup but it's still very sweet to the taste and has worked well in cocktail assembly.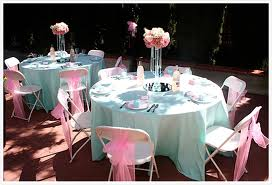 People come to Cooking by the Book for many reasons: corporate team building, birthday parties and — more and more — bridal events. Bridal showers and bachelorette parties are on our calendar every weekend.
I love the enthusiasm and joy of these events where women celebrate this most important step forward in life.
Naturally, if it's that important, people want to party and enjoy some creative new beverages. For Sunday afternoons, I have found people asking for and loving this Sparkling Mojito Martini, another wonderfully inspired drink from Kim Haasarud.  It does carry a punch, but I've had no complaints. The flavor balance here is excellent. In one drink, you can have your mint, citrus, vodka, and sparkling taste buds all satisfied.
This drink scales up beautifully, so this recipe for one person can quickly grow for ten or twenty. You'll just need to do the "shaker" routine three or four drinks at a time.
This recipe calls for a chilled martini glass. That's a key touch for a sophisticated cocktail. You can make sure the chill stays by filing each glass with crushed ice before filling with the cocktail. And, before you do that, you can give the drink a zing by rimming each glass with lemon or lime juice, then dipping into super fine sugar.
Better yet, the day before, put the zest of two lemons in a container, add two cups of superfine sugar and stir to mix. That citrus sugar is a clever entry point for the spirits deep in the glass.
Sparkling Mojito Martini
Yield: 1 drink
Ingredients:
5 to 7 mint leaves
1 ounce fresh lime juice
1 ounce simple syrup
1 ½ ounces citrus vodka
1 ½ ounces light and dry champagne
Preparation:
Combine the mint leaves with the lime juice and simple syrup. Muddle lightly and add the citrus vodka and ice. Shake vigorously and strain into a chilled martini glass. Top off with the champagne. Garnish with an additional mint sprig.

Source: 101 Champagne Cocktails by Kim Haasarud