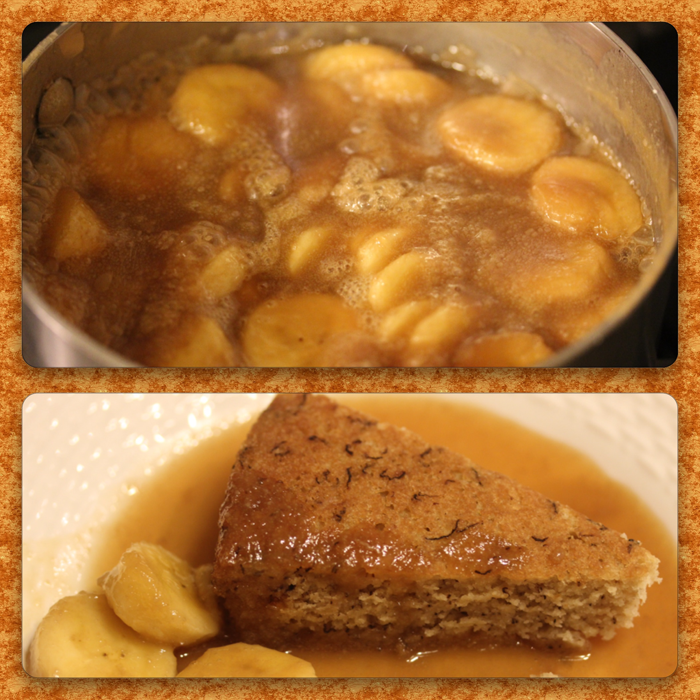 The secret to a long marriage is to avoid confrontation. That takes time. And in the course of that time, the marriage can be strained or flail or fail.
I'm in the safe zone with Suzen. At least five days a week.
She is very sensitive to her cooking. It's almost, always good to great. But even good things have aspects that deserve comment. Not criticism. Just a word or two. A suggestion. Some loving help.
Very thin ice with Suzen. Very thin.
She was serving banana cake last night for dessert. Suzen has a few favorite dessert recipes and they happen to be plain cakes. Plain, single layer, made in quantity, frozen in advance and readily defrosted for a wonderful ending to a dinner. Last night's banana cake was ready to eat and delicious sitting there. One layer, no frosting. [You can find the recipe on the blog by searching for Banana Cake from Sweet Chick].
But, I consider plain cake to be plain and sometimes, okay all the time, I want some glamour at the end. It's dessert, not some religious observance.
So, I searched and found a banana sauce that could be made in less than 10 minutes. It's really good. My recipe below is an amendment of a sauce from tasteofhome.com. My changes involve a bit more maple syrup and using port instead of rum extract. Extract? Please. I understand the need to avoid alcohol at times, but using rum — or even better port — makes for a far better flavor.
Here's the thing about banana cake. The layers tend to be dry. Although made with buttermilk or sour cream, those banana cake layers are rarely moist, the way say a chocolate layer can be. While the bananas are largely liquid like any fruit, there is enough "mass" there to sop up the liquid ingredients. By the time you are done and baked, the banana layer may be packed with taste, but your mouth would appreciate some frosting. Or this sauce.
Here you go.
Oh, Suzen's opinion: "This is really good."
The defense rests.
Brian's Banana Sauce
Yield: 2 cups including the bananas
Ingredients:
¾ cups packed brown sugar
¼ cup unsalted butter cut into small cubes
⅓ cup heavy cream
3 tablespoons maple syrup
2 bananas, peeled and cut into ¼ inch slices
2-4 tablespoons of port, depending on your flavor preference
Something to put the sauce on: cake, ice cream, a spoon, your finger [let it cool first]
Preparation:
In a medium sauce pan [not small because you will be adding over a cup of bananas], place the brown sugar, butter, cream and maple syrup. Stir to mix. Turn the heat on to medium-high and bring to just a simmer. Cook while stirring for 4-5 minutes. If you desire, cook longer to reduce the sauce and thicken it.
Stir in the bananas. Remove from the heat. Stir in the port.
Serve over cake, ice cream, …
Source: Brian O'Rourke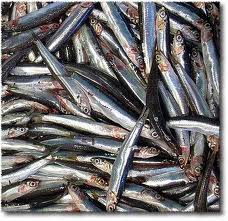 There are memories that seem to linger in your memory for decades, as clear as the moment you first experienced them. For Suzen and me, a trip to the fish market in Venice is one of those symbolic times. We were there one gray morning, the air cold and smelling of salt and fish, as we wandered among tables and bins filled with the wonders of the seas and rivers surrounding Venice.
Some of the food there was dead, fresh but dead. Some alive and kicking. The technique for dealing with a live eel is something that I will not put on this blog.
We saw enough fish and learned enough recipes on that trip to last us a long, long time. We've eaten anchovies in both the North, Venice, and the South, Bari. Grilled, stuffed, and combined with the classic complements like capers, anchovies are a wonder.
This sauce, from Classic Food of Northern Italy, is offered to top off poached skate. But it's a sauce that has many, many uses. You can this sauce apply to any fish — salmon, trout, … It's an excellent match for other poached dishes, like chicken or turkey breast. And that baked potato you like to goop up with butter and sour cream, well, here's a healthy alternative that will put a zing in your mouth.
Anchovies may be small, but pound for pound [or ounce for ounce], they are flavor powerhouses.
This recipe was originally written to accompany the poached skate and called for using 5 ounces of the poaching liquid. If you have some on hand, use that. Otherwise, I've modified the recipe to use 5 ounces of dry white wine. The sauce will be different using wine, but still excellent.
Anchovy Sauce
Yield: ½ cup
Ingredients:
1 ounce [2 tablespoons] unsalted butter
2 tablespoons olive oil
1 garlic clove, bruised
1 layer of sweet onion
2 ounces canned, anchovy fillets, drained and chopped
5 fluid ounces of dry white wine
2 teaspoons flour
3 tablespoons capers
2 tablespoons chopped fresh flat-leaf parsley
1 tablespoons lemon juice
Freshly ground black pepper
Preparation:
Choose a medium sauté pan, large enough to hold all these ingredients.
Heat the butter and the oil and throw in the garlic and the onion layer. When you begin to smell the aroma of the garlic and onion, fish them out and discard them. Turn the heat down and add the anchovies. Press them against the bottom of the pan to reduce them to a mash.
Mix in the flour and then add 5 fluid ounces of dry white wine. Cook over gentle heat for about 5 minutes, stirring constantly and adding, if necessary, a little more wine until you get a fluid sauce, similar in consistency to light cream.
Rinse the capers and add to the pan together with the parsley, lemon juice and plenty of pepper. Taste and season to taste
Source: Classic Food of Northern Italy by Anna Del Conte [published 1996]