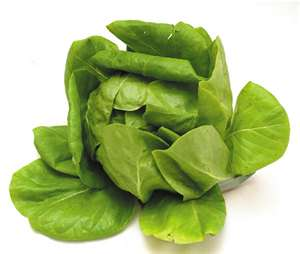 If you mention the name "Jacques Pepin" to someone at random, you stand a pretty good chance hearing, "That's somebody I've heard of, although …" Foodies, of course, can pinpoint this name of one of the world's top chefs. But non-foodies galore will look at you and struggle to answer. They have heard the name, but they just are not sure where. "Jacques Pepin" has become a phrase that has permeated our culture. From books, television shows, and all kinds of media presentations, Jacques has been on the American landscape for decades.
His latest book, Essential Pepin, describes itself as "more than 700 all-time favorites from my life in food." With his remarkable life, you know that this book is filled with exceptional ideas.
How do you approach a book like this? It's not really intimidating, but it is almost 700 pages long and it's heavy enough to press a chicken. With this book, the starting point is you. What do you have in your refrigerator, what do you need help with. Whatever your need, somewhere in this book there will be solution for you. And, it will be a Pepin solution, a recipe you know is tried and true.
Of course, you can start with easier things, dip your cooking toe into the water, and over time work your way up the ladder of recipe complexity. In fact, over the next months, Suzen and I will be trying recipes from the book and posting ideas here. There are many signature recipes here to share with you.
Where did Suzen and I begin? With this salad. On a cold, rainy day, our fridge held a steak ready to cook and a head of Boston lettuce. What could we do with that lettuce. We turned to Essential Pepin as a reference book, knowing that even "simple" things would be sumptuously offered here.
"My God, it's the first salad recipe in the book," I said.
"Let me see," Suzen said. She read, she thought, she uttered. "Look's perfect."
We took our first bites, and smiled. "Perfect" was an understatement. This dressing is the ideal match for buttery Boston lettuce. With cream as the dominant ingredient, the dressing is, naturally, very creamy to the palate. But there is spice from red vinegar and dashes of salt and pepper. The salad is a lovely complement to the taste and texture of a great steak. That's a starch-free menu for those of you working on those New Year's resolutions. You remember those, right?
Essential Pepin offers some features to make your recipe search and preparation easier. Each chapter, like Salads, offers its own table of contents so you can easily scan the wonderfully long list of recipes in each chapter. Secondly, the book comes with a CD where Jacques walks you through several dozen basic techniques. You've heard about home-made mayonnaise? You've never tried it? Then you need this CD to experience a brief moment of creamy nirvana.
Boston Lettuce Salad with Cream Dressing
Yield: serves 6
Ingredients:
½ teaspoon salt

½ teaspoon freshly ground white pepper

4 teaspoons red wine vinegar

6 tablespoons heavy cream

2 tablespoons canola oil

2 heads Boston lettuce, leaves gently torn into bite-size pieces (8-10 cups), washed, and dried
Preparation:
Combine the salt, white pepper, vinegar, and cream in a large bowl. Beat with a whisk for about 20 seconds. The mixture should be foamy and creamy in consistency; it will thicken as you beat it. Add the oil and mix with a spoon to blend it.
While the dressing can be prepared ahead of time, it should only be tossed with the lettuce just before service. The dressing will wilt the lettuces leaves if left standing.
Source: Essential Pepin by Jacques Pepin [Published by Houghton Mifflin Harcourt]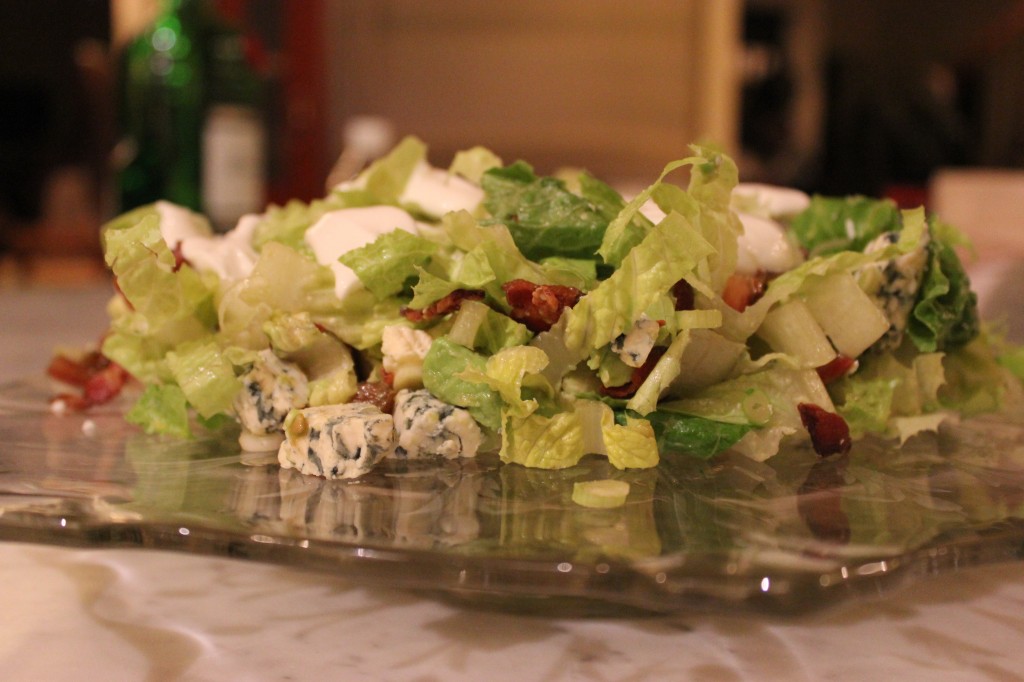 I am, in a word, a fan of Patricia Wells. I love her cookbooks, packed with ideas that tempt me page by page. I relish her travel books: those Food Lover's Guides to Paris and to France have given many of us perfect journeys along the timeless streets of cities or the rural byways of France.
Her twelfth book, Salad as a Meal, is out and simply extends her record of superb writing and recipe presentation. Her inspiration for this book was, truthfully, negative. At Brasserie Lipp on the Left Bank in Paris, there is a small sign saying: No Salad as a Meal. It struck Patricia as both humorous and totally at odds with French cuisine.
In love with salads, Patricia has a broad definition of that dish. Her salad does not have to include greens at all, and she prefers salads with protein. So, Salad as Meal is organized with chapters devoted to protein type including:
Eggs, Cheese and Bean

Fish and Shellfish

Poultry

Meat

Bread

Classics
In that last category, Classic, there is this recipe for Cobb Salad, a robust, old-fashioned ride of iceberg lettuce, tomato, bacon, and blue cheese. [Yes, in the picture above we used romaine, not iceberg, but Patricia approves of creativity]. This salad was created in the 1930 by Robert Cobb, one of the owners of the Brown Derby restaurant chain. The main restaurant, nestled on the border of Beverly Hills and Hollywood, was famous for its Wilshire Avenue location. At night, it was the home to the famous stars, from Hollywood, and the infamous, dapper men from the Los Angeles underworld. Everyone, regardless of status in life, loved this salad.
Oh, I know you want to look at the recipe but let's go back to Wilshire Boulevard for some great history. Wilshire runs 28 miles from downtown Los Angeles to the Pacific in Santa Monica. It was developed starting around 1900 in sections, one at a time, ranging from a few blocks to almost a mile. Each round of developers provided new ideas, architectures, and scenery.
When Wilshire began, there were oil derricks in downtown LA. Some entrepreneurs got a lease for a plot of land [an old Spanish ranch land grant] several miles west of downtown LA. They set up a derrick to drill for oil. They drilled and they struck. Water. They moved the derrick. They drilled. Water. Move, drill, water. Move, drill, water.
Water does not burn well, but it has, and had, value in land that was basically desert. So, running out of money but still having hope, the entrepreneurs laid out a grid of streets, planted a different species of tree on each main thoroughfare, and built some model homes. They advertised the water supply.
And, in the end, there was no oil but a nice little community grew up. The next time you are in LA, you can visit and see how it all turned out. Just ask anyone for the directions to Beverly Hills. Oh, and do stop to shop and eat. Try the Cobb Salad somewhere. It's really good.
Cobb Salad
Yield: serves 4
Ingredients for the Salad:
2 1/2 ounces smoked bacon, rind removed, cut into matchsticks (¾ cup)

1 head iceberg lettuce, chopped (4 cups)

2 ripe heirloom tomatoes, cored, peeled, seeded, and chopped

1 large ripe avocado, halved, pitted, peeled, and cubed

4 ounces chilled blue cheese (preferably Roquefort), crumbled (1 cup)

4 small spring onions or scallions, white part only, trimmed, peeled, and cut into thin rounds

Yogurt and Lemon Dressing (recipe follows)

Coarse, freshly ground black pepper
Ingredients for the Yogurt and Lemon Dressing:
½ cup plain low-fat yogurt

2 tablespoons freshly squeezed lemon juice

¼ teaspoon fine sea salt
Preparation of the Salad:
In a large, dry skillet, brown the bacon over moderate heat until crisp and golden, about 5 minutes. With a slotted spoon, transfer the bacon to several layers of paper towels to absorb the fat. Blot the top of the bacon with several layers of paper towel to absorb any additional fat. Set aside.
In a large, shallow bowl, combine the bacon, lettuce, tomatoes, avocado, cheese and spring onions. Toss with just enough dressing to lightly and evenly coat the ingredients. Season generously with pepper, and serve.
Preparation of the Yogurt and Lemon Dressing:
Use a jar with a tight lid. Place all the ingredients in the jar. Cover with the lid and shake to blend. Taste for seasoning. The dressing can be used immediately or stored for a week (shake to blend again before serving).
Source: Salad as Meal by Patricia Well (published by William Morrow)