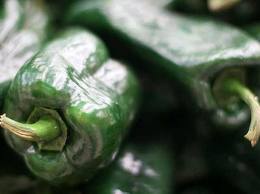 Onion dip, anyone? Yes, you can take a package of onion soup mix and that container of sour cream, and you can make something very good. [Especially if you double soup mix goop!]. It's real comfort food.
But, comfortable or very good is not exceptional. It is not excitingly different.
From the August 2012 edition of Martha Steward Living here is a recipe that Suzen and I cannot wait to share with you. To get the onion flavor, use real onions. To get some heat for a different flavor profile, caramelize some poblanos. To intensify flavor, add lime juice. And to add richness, pair cream cheese with the standard sour cream.
Ah, is it healthy? No, not exactly. But, is it satisfying? Yes, magnificently yes. The fact is that you can, and possibly should, eat everything. You just need to do it in moderation. Our brains tell us when "enough is enough." The problem with processed foods, or that classic onion dip made from a bag, is that we too used to it, and the real flavors of the food are buried in salt, preservatives, and gunk. Your cravings are actually good experiences to have, and those craving are for real food.
If you crave onion dip, then this is the one you should try.
Caramelized Poblano Chile and Onion Dip
Yield: 2 cups serving 6 to 8
Ingredients:
¼ cup safflower oil
3 cups diced white onion
3 fresh poblano chiles, seeds and ribs removed [3 cups]
1 tablespoon coriander seeds, toasted and coarsely ground
Coarse salt
¼ cup fresh lime juice [from 2 to 3 limes]
4 ounces cream cheese at room temperature
½ cup sour cream
Cayenne pepper for garnish
Dipping things: chips, cucumber slices, radishes, baby carrots ….
Preparation:
Heat the oil in a large skillet over medium heat. Add the onions, chiles, coriander and 1 teaspoon of salt. Sauté, stirring occasionally, until the onion and chiles are tender and caramelized, about 25 to 30 minutes. Let cool completely. [Yes, 25 to 30 minutes. Open a bottle of wine.]
Stir together the lime juice, cream cheese and sour cream in a large bowl, using a rubber spatula, until smooth and evenly mixed. Add the onion mixture and stir to blend. Season with salt if necessary. Refrigerate for at least 1 hour or up to 1 day. Sprinkle with cayenne for color.
Source: Martha Stewart Living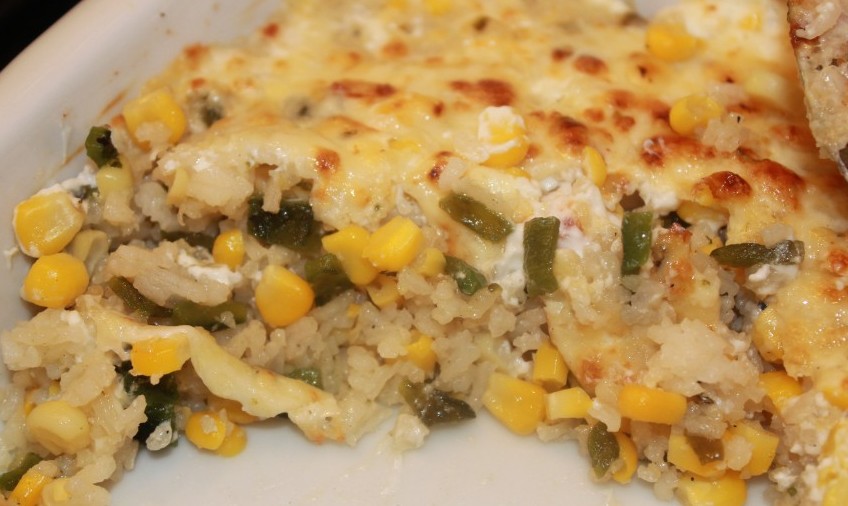 Do you ever manipulate your spouse? I mean just plain set them up on the path you want them to follow. Can you do it without guilt?
I don't want to think of myself as having crossed over to The Dark Side, but I'm rather accomplished at steering Suzen now.
"What's that? ANOTHER Mexican cook book?" Suzen asked me with skepticism. She took the book from my hand. "Did you buy this because of the picture?" Now she was being very accusative, so the manipulation that was about to take place stirred not a scintilla of guilt in me.
The book cover for Fresh Mexican features author Marcela Valladolild. Marcela has one of the Disney-Mickey-Mouse-Club faces that has appealed to men since 1955.
Now, it turns out, the Marcela is a very accomplished culinary pro. She has books, TV shows, and writes with an important perspective: she likes Tex-Mex food but she grew up on real Mexican food and wants us to experience and enjoy authentic Mexican dishes. The 100 recipes in the book, while simple to prepare, are wonderfully different and intensely flavor packed. Imagine trying:
Lobster, Mango and Avocado Salad
Poblano Potato Salad
Puff Pastry Wrapped Jalapenos with Oaxaca Cheese
"Suzen," I began strategically. "I really hadn't noticed this picture. I got this book for you. You like poblanos, right? Look at this picture." I showed her a full page phone of this Poblano Rice Gratin.
"Let me get the shopping list," she announced. "We're doing this tonight."
And we did. And it is fiery good. And, and, we served it with the Bulgarian Cast Iron Chicken with Bacon and Sauerkraut I posted yesterday. It's a perfect pairing.
There are books, like Fresh Mexico, where you can do the whole meal from that single book. With 4000 cookbooks, we can adopt more of a United Nations approach. Some Bulgarian here. A Mexican dish there. Something American tossed in. Oh, our American piece for this meal? That's a frozen iceberg lettuce recipe that you will see this weekend.
This rice dish makes great leftovers, of course. The chile and cheese flavors penetrate and mellow. Easily prepared, you may find the being one of those side dishes that is a family standard.
Poblano Rice Gratin
Servings: 4-8
Ingredients:
2 tablespoons vegetable oil
¼ cup minced white onion
1 cup long-grain white rice
Kernels from 2 ears fresh corn
2 poblano chilies, charred, stemmed, seeded and chopped
¼  cup Mexican crema or sour cream
½ cup grated Monterey Jack Cheese
Preparation:
Heat the oil in a medium-size heavy skillet over medium-high heat. Add the onion and sauté for 5 minutes, or until translucent. Add the rice and cook for 10 minutes, or until opaque. Add 2 cups water and the corn kernels and bring to a boil. Reduce the heat to medium-low, cover, and simmer for 15 minutes, or until the rice is tender.
Meanwhile, preheat the broiler on high.
When the rice is cooked, fluff it with a fork and stir in the chopped poblanos. Transfer the rice to a 7 x 10-inch baking dish. Drizzle with the crema, and sprinkle the cheese all over the rice. Broil for 8 to 10 minutes, or until the top is browned in spots and the cheese has melted
Source: Fresh Mexico: 100 Simple Recipes for True Mexican Flavor by Marcela Valladolid