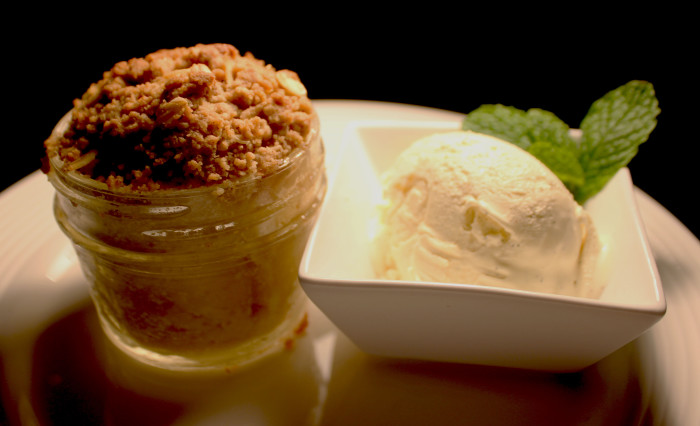 Suppose you grew up, luckily, with a grandmother who knew pies. Suppose, as an adult, you owned three Seattle coffee shops in 2008 and noticed the economy going south. Suppose you had the vision, if not the audacity, to see salvation through pie.
I rather like that term: salvation through pie. Maybe a new society, a church, … I digress.
Dani Cone is the person whose story is boldly and brightly described in Cutie Pies. You see, she had the idea of not just doing "pie" but doing it differently. Very differently.
So in Cutie Pies you will find both sweet and savory, and sizes small to smaller.
Her first cutie pies were baked in standard muffin pans. The muffin pan "dips" are each lined with a superior crust — and Cutie Pies supplies multiple recipes — and then filled:
Pear Cranberry Ginger
Black Raspberry
Cranberry Nut
Three Cheese and Onion
Garlic Potato and Chive
And more
Her petit pies are smaller yet, baked in mini muffin tins, for one gigantic oozing mouthful of flavor:
Key Lime
Banana Blueberry
Berry Black Bottom
Pear, Gruyere and Prosciutto
Salmon, Cream Cheese and Dill
But it is the pie jars that are the best idea in the book: bake in a mason jar lined with crust [see the pictures above and below]:
Spiced Plum
Raspberry Mint Chocolate
Apple Cherry Rosemary
Peach Ricotta Honey
There are other chapters in Cutie Pies: empanada-like flipovers and pie pops on a stick. And while it's not exactly needed by the time you get to the end, there is a chapter on full size pies. Actually, when you see the Chocolate Cream Pie you'll be very glad it was included.
The book has 40 recipes, but these are all really templates. Once you "get the idea" you are certain to experiment and enjoy on your own. New combinations, new fruits, new savory touches are all welcome. You cannot fail here.
Suzen has her Cooking by the Book cooking school in New York City. At least once a week now, clients ask for pie jars. They make the pie jars themselves, they watch them bake, they consume with relish.
So will you. Find a copy of Cutie Pies for yourself. If you like to bake, you will plunge in with energy. If you are not a baker, prepare for a life changing experience.
See, I told you: salvation through pie. I'm going to trademark it.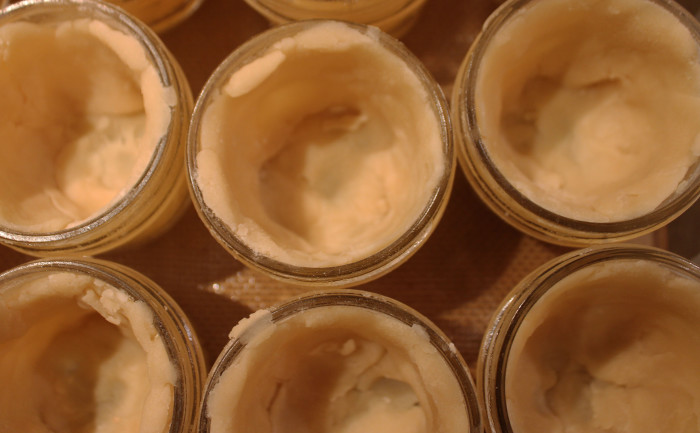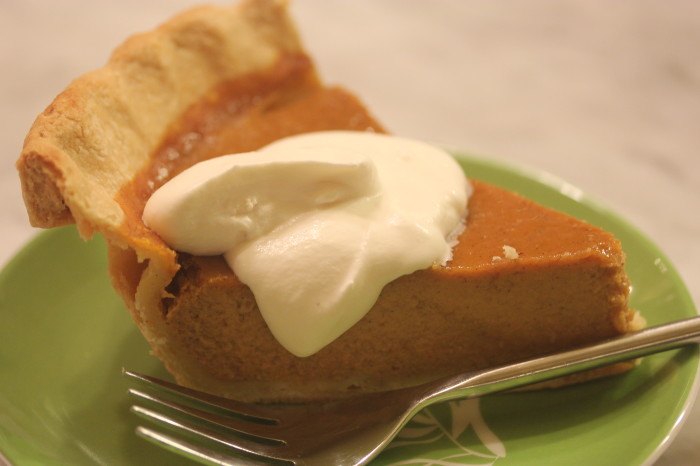 "Pumpkin pie," my grandson Daniel replied. He was ordering Thanksgiving dessert.
"Find that recipe," Suzen commanded.
We have this recipe, the recipe,  for pumpkin pie that is sensational. Haven't made it for a couple of years. I go to search to find it.
I search. And I search. It's not on the computer. My forehead is damp. I go through twenty cookbooks. I can't find it. My forehead is wet.
And, to make it worse, Suzen and I can't remember why it was so good. I think it was light and fluffy. I seem to remember that it had booze, but maybe not.
Failure. Total failure.
"Let me try," Suzen said. No beads of sweat on her forehead. In an hour more, she said, "Don't worry." She'd googled, compared, and found this very interesting pumpkin pie that is unlike anything we have ever sampled.
What make this recipe distinctive.  It uses coconut milk. No, the resulting pie does not have a coconut tinge to it, but it does have an exceptional smooth consistency that makes you think you are eating silk.
This is now our "holiday-special-gotta-have" pumpkin pie. One bite and it will be yours, too.
Jamaican-Spiced Pumpkin Pie
Yield: 1 9" pie, enough for 8 people
Ingredients:
One 15-ounce can pure pumpkin puree
1 ¼ cups unsweetened coconut milk [full fat only, stirred or shaken well before using]
¾ cup packed light brown sugar
1 teaspoon ground ginger
¾ teaspoon ground cinnamon
½ teaspoon table salt
⅛ teaspoon freshly grated nutmeg
4 large eggs at room temperature
2 tablespoons spiced rum [Captain Morgan]
1 blind-baked pie shell
Preparation:
Position a rack in the center of the oven, set a heavy-duty rimmed baking sheet on the rack, and heat the oven to 425°F.
In a large bowl, whisk the pumpkin, coconut milk, sugar, ginger, cinnamon, salt and nutmeg until smooth. Whisk in the eggs and then the rum, until the mixture is smooth. Pour the filling into the piecrust.
Put the pie on the heated baking sheet. Bake for 10 minutes and then reduce the oven temperature to 350°F. Bake until the center of the pie no longer wobbles when the pan is nudged [a slight jiggle is fine], an additional 45 to 55 minutes.
Transfer to a rack and cool completely before serving. The pie can be stored at room temperature for up to 2 days.
Source: Nicole Rees from Fine Cooking
Photo Information: Canon T2i, 18-53MM Macro Lens, F/2.8, 1/100th second, ISO 1000