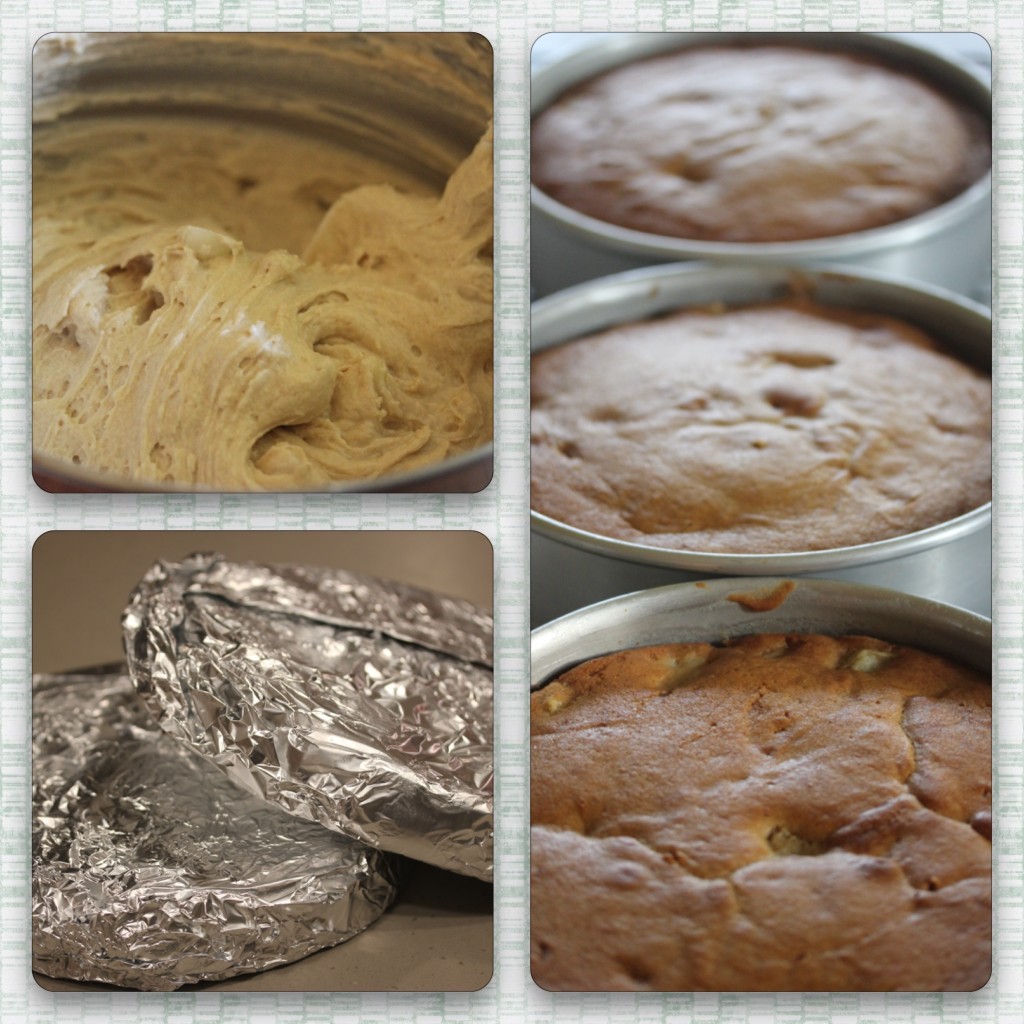 This could be my last post. I'm taking a risk. Some government guys in black helicopters may object to what I am about to say.
I've been seeing small silver disks. Everywhere. Lots and lots and lots of them.
They could be a threat.
Suzen keeps telling me that is nonsense. She's just freezing her new, moistest, bestest thing: layers of pound cake with fruit.
We got this remarkable book, Piece of Cake: Homemade Baking Made Simple by David Muniz, David Lesniak and Rachel Allen. It has lots and lots of recipes I would like Suzen to try:
Spiced Pecan Frosting
Coconut Buttermilk Cake
Lemon Lavender Scone
Toffee Walnut Brownies
Blueberry Sour Cream Cake
Caramel Frosting
Lot of things. But will she do them? No. All she does is this pound cake with fruit. She keeps buying pears. And making cakes. We have, honestly, run out of freezer space. She's giving them away. If you are near Tribeca, please drop by. Get a cake. We need space for ice cream.
This is a great cake. It's one that even I don't think needs frosting. It's moist, buttery and wonderful. How good is it? Even Suzen eats the batter. It's sooooo good. You eat the batter and you know the cake will be wonderful.
I do like the pears. I'm not quite tired of them. I can' wait for berry season.
In the meantime, if you want a superior baking book, then I heartily recommend Piece of Cake.
Fresh Fruit Coffee Cake
Yield: Serves 12 to 16.
Ingredients:
4 ½ cup all-purpose Flour
2 ¼ teaspoons baking Soda
1 teaspoons salt
2 ¼ cup buttermilk
2 teaspoons vanilla extract or Grand Marnier
2 cups Ripe berries (or fruit of choice- diced into ½ inch cubes
1 ¼ cup unsalted butter, softened
1 ½ cup granulated sugar
¾ cup light brown sugar
3 large eggs, room temperature
Preparation:
Preheat the oven to 350°E Butter a 10-inch tube pan, line the bottom with parchment, dust the sides with flour, and tap out any excess.
In a medium bowl, whisk together the flour, baking soda, and salt. In a large glass measuring cup, combine the buttermilk and vanilla or Grand Marnier. In yet another bowl, toss the fruit with 1/4 cup of the flour mixture, to prevent it from sinking to the bottom while baking. Set the bowls aside.
In the bowl of an electric mixer fitted with a paddle attachment, cream the butter and both sugars on medium-high speed until light and fluffy, 6 to 8 minutes. Reduce the speed to medium and add the eggs, one at a time, making sure to incorporate each egg fully before adding the next.
As always, scrape the bowl as needed along the way. On low speed, alternately 'add the flour and buttermilk mixtures in 3 to 4 parts, mixing only until Just combined.
Remove the bowl from the mixer and fold in the fresh fruit with a rubber spatula. Spoon the batter into the prepared pan and smooth the top as necessary.
Bake for about 90 minutes, or until the top is golden brown and a small knife emerges clean. If need be, cover the cake loosely with foil to prevent overbrowning. Cool the cake in the pan for 45 minutes before releasing it. While this may seem too long a cooling period, it allows the fruit juices to set within the cake to prevent it from falling apart when you release it from the pan.
Finish this either with a simple lemon glaze or a dusting of confectioners' sugar. [Or, as Suzen and I do, just eat plain with great cup of coffee.]
Source: Piece of Cake: Homemade Baking Made Simple by David Muniz, David Lesniak and Rachel Allen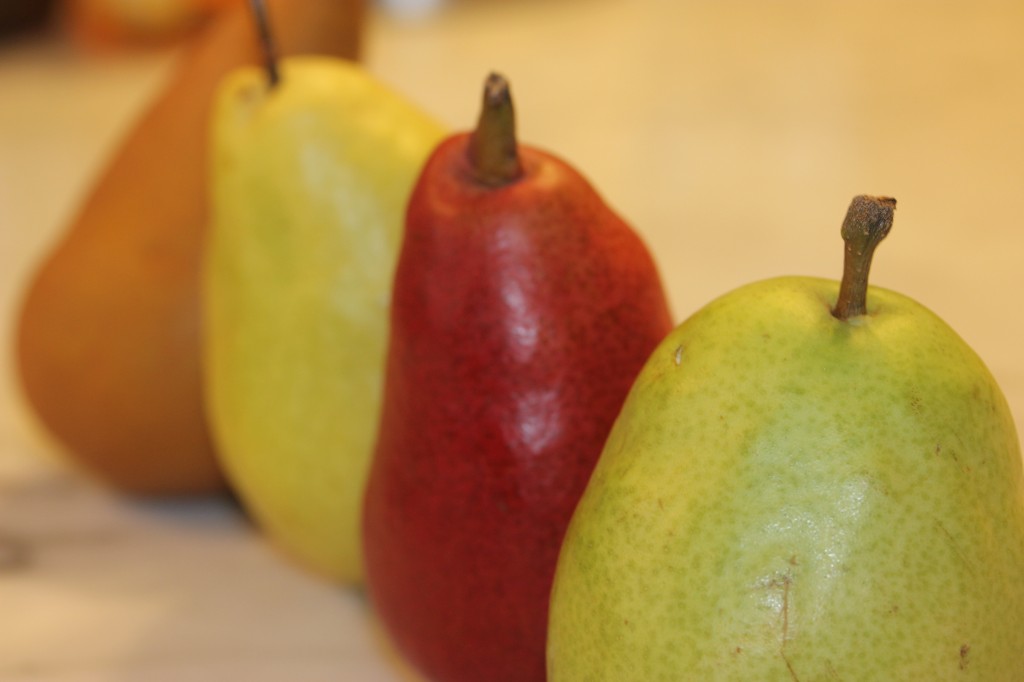 Fall is upon us. Fruit abounds and there are many ways to use it.
"I'm going to make this so we can deglaze with it. Think of the flavors," I said.
"That would be flambe," Suzen rebutted.
"I'm not setting fire to this," I protested.
"With that much alcohol, you won't need to," Suzen said. "Just tell me when you are going to do it."
"Why? You gonna watch?"
"No, I'm going to make sure I am far from the kitchen, have my cell phone, and already dialed  9-1. I'll just have the final 1 to hit for the fire department."
No, matter. I am making this tequila with pear infusion for two reasons. First, I do think it would be great to deglaze with it. It will add very distinctive flavor to that pan. Perfect for chicken. Second, there is a cocktail coming that using this liquour. I'm shooting to blog it tomorrow. I promise.
I'll be making this concoction myself next week. But I'm blogging it in advance so you can get a head start. In fact, over the next month or so, I have several liquour/cordial recipes to blog for you. Some, like this one, are quick: just 6 days from start to finish.
Other recipes will  take far longer, a month or more with intermediate steps. But these homemade treats are wonderful holiday gifts. People truly appreciate the effort you have made, and the tastes can be quite exceptional. When you make it at home, make it fresh, make it with just pure ingredients and no preservatives, you get distinction. And, you get uniqueness. We're using pears here. Future recipes have more pears, apples, berries, all kinds of goodies. You know that the pears will be different the next time you try this, the apples more sweet or less, … Every time you make these liquours you have distinction.
The cocktail recipe come tomorrow. I'm searching for it now. In the meantime, you can always just sip this by itself, over ice, slow and easy.
Uh, point of order here. If you do use this to deglaze, make sure you have a fire extinguisher in the kitchen. And, pour in a little liquid from a small, separate measuring cup. NEVER POUR LIQUOR INTO A HOT PAN DIRECTLY FROM THE BOTTLE. Potentially, it is a Molotov Cocktail in reverse. And that's not a urban myth.
Pear Infused Tequila
Yield: 1 liter
Ingredients:
3 USA Bartlett pears
1 Granny Smith apple
2 Cloves
1 Cinnamon stick
1 liter silver tequila, such as Herradura Silver or Sauza Hornitos Silver
Preparation:
Cut pears and apple into cubes, leaving peels and cores intact, and place in a large glass container with a tight-fitting lid. Add cloves, cinnamon stick, and tequila. Place lid on container and store at room temperature for six days, shaking periodically. Double strain to remove fruit and spices. keep infused tequila refrigerated.
Source: Brian Miller, Death and Company