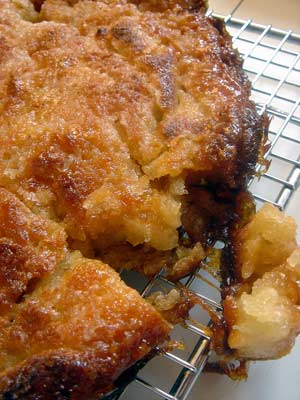 First, that is not my picture. It comes from www.davidlebovitz.com. David is a marvelous food writer, author, and photographer. His ice cream book, The Perfect Scoop, is unsurpassed. No doubt, he took this picture.
Last week, I blogged about a incredible pastry, Kouign Amann, I had at the new Dominique Ansel Bakery in Soho.
Now, Kouign Amann sounds pretty Turkish to me, and I was headed back to the bakery to ask, or beg, for the recipe. It has snowed, so today is not that day. But I did Google, and to my deep surprise it's apparently not Turkish. It's Celtic.
Kougin Amann is a rich buttery treat crafted by the Bretons in the north of France. It's the combination of butter dough and carmelization that is positively overwhelming.
David has a remarkable post on his site giving the recipe with pictures, including the one I've include above. Just to tempt you.
Here is the url: http://www.davidlebovitz.com/2005/08/long-live-the-k/
With the weekend approaching, this is the perfect Sunday morning treat.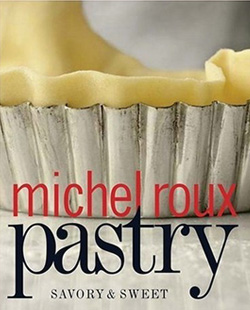 Have you ever looked at a perfect picture in a new cookbook and just wanted to lick the page?  And then you pause and say, "It's SOOO beautiful.  I could never do that myself.  And even if it came out looking great, would it taste great?"  Beauty to the eye and to the tongue is very hard to achieve.  Oh, and if it's a pastry recipe, just forget about it.  I know there is no way I could ever, ever achieve greatness.
Until now.  Michel Roux, whose English restaurant has had three Michelin stars for a mere twenty-three years, began his career some time ago in Paris.  He was fourteen and he was at his pastry station at 4AM, six days a week.  All I can say is, thank God for child labor.
Pastry: Savory and Sweet is beautiful, accurate and important.  The beauty shines in the many seductive pictures that just shout out, "Cook me."  The accuracy is demonstrated every time you try a recipe: Suzen and I have done a half dozen now and they all work.  And importance?  By following these recipes you can create perfect recipes.  Food just cannot taste better than this.