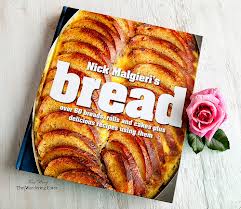 In his new book Bread Nick Malgieri offers this recipe for onion marmalade. How to use it? Nick suggests making grilled cheese sandwiches. Or, as a topping for his focaccia. Suzen is experimenting with adding this intense flavor to her salad vinaigrettes. You could use this to top off your burger, or have it on the side when enjoying chicken blackened on your barbeque.
It's easy to make, just sitting on your stove as the onions edge toward caramel. And you are surge to fashion your own favorite ways to cook with and enjoy.
Nick created this recipe after tasting a version made with red wine, not vinegar. He prefers the vinegar and you may, too. You can try the wine version and experiment with other vinegars to perfect your own personal "family" version.
Onion Marmalade
Yield: one cup+
Ingredients:
2 pounds large white onions or sweet onions such as Vidalia
3 tablespoons olive oil
½ teaspoon sea salt
2 tablespoons sherry vinegar
Preparation:
Peel, halve, and then thinly slice the onion from stem to root end.
Put the oil in a large Dutch oven and add the onion and the salt. Stir to coat the onions with the oil, turn the heat to medium, and wait until the onions start to sizzle. Decrease the heat to very low and cook the onions until they are wilted, about 20 minutes, stirring occasionally.
Continue cooking, stirring more often as the onions reduce tin volume, until they are very soft and light caramel color, a total of about 1 ½ hours. Off the heat, stir in the vinegar and taste for seasoning. Adjust with more salt or vinegar if you like. Cool and pack into a clear plastic container. The marmalade can be stored for up two weeks in the refrigerator. Bring to room temperature before use to maximize the flavor experience.
Source: Bread by Nick Malgieri [published by Kyle books]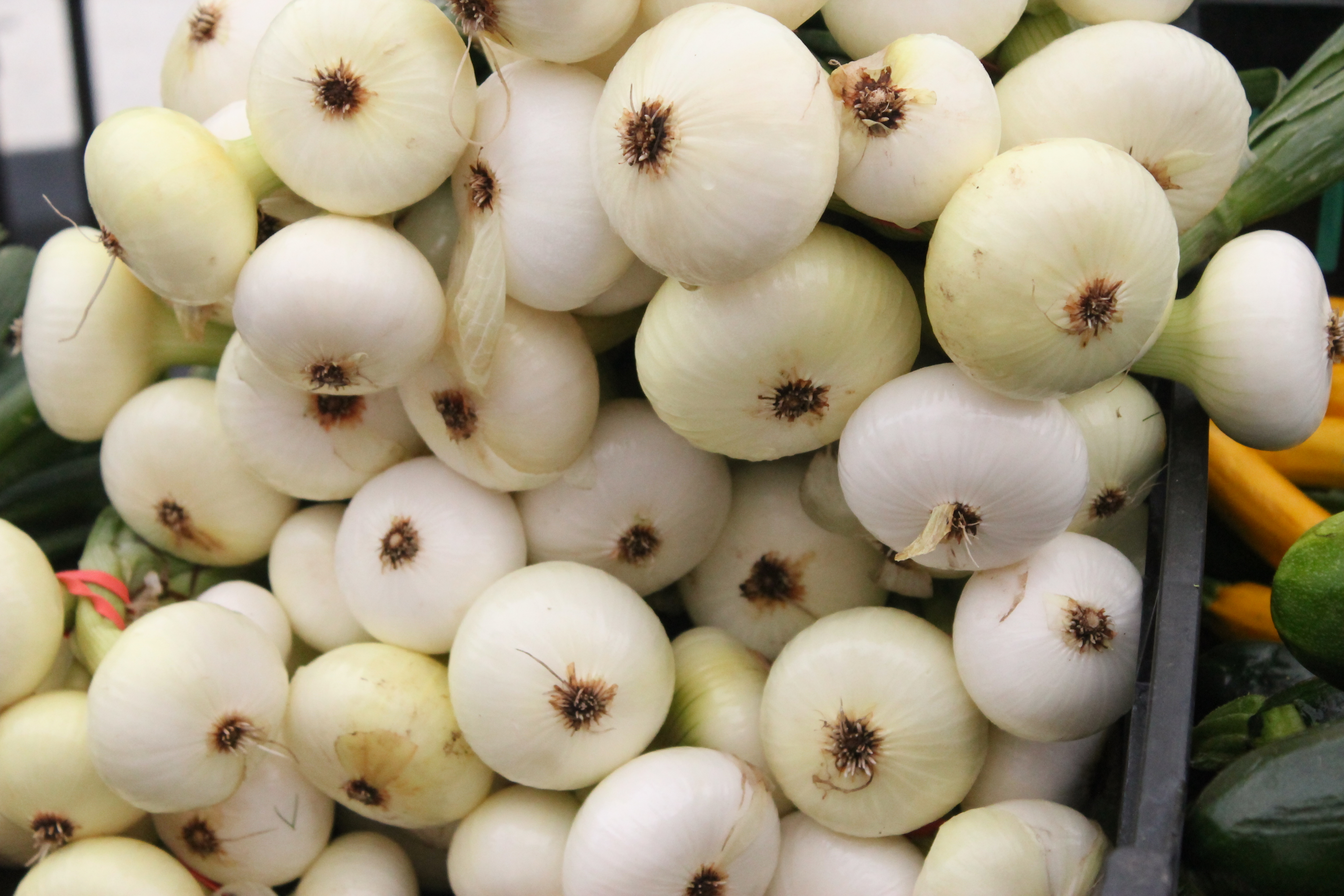 Last year, we posted a home-made onion dip that far surpasses the onion-soup-mix version. In this honest recipe, real life onions and garlic are cooked in a pan, not dehydrated and coated in chemicals. The resulting dip is fresh and bright. In this updated version, to add some kick, white pepper and hot sauce are being contributed. Onion dip is often so "smooth" that it just flows from bowl to stomach. The kick here is to give you little pause as you chew, a tad bit of surprise as you bite.
What onion to use?  It's up to you. White, red, Vidalia,  Spanish, … Honestly, my palette — scarred by decades of sugar and chocolate — just can't detect much difference. The same with garlic. I have gone to the Saugerties Garlic Festival for years, bought several varieties, planted them, harvested them, eaten them, and truly shaken my head. The differences are modest and often lost in the mix with the other ingredients. Suzen's palette is far more refined and she is sensitive to the differences. She shakes her head, too, but not at the food.
I'm used to it.
In the picture above, I do show spring onions, which offer a more mellow flavor that even I can appreciate. You might, might, encounter some early samples in your market from Florida or points further south of the Snow Line.
Spiced Onion Dip
Yield: serves 6
Ingredients:
2 heads of garlic
2 medium onions [or equivalent volume of shallots]
2 shallots
Olive oil
1 package cream cheese [4 to 6 ounces depending on your taste]
1 cup sour cream
1 teaspoon white pepper
1 teaspoon [or more] hot sauce
Preparation:
Roast the garlic heads in foil at 400°F for 1 hour.
Skin and slice the onions and shallots. Put on a half sheet pan covered with foil. Sprinkle with olive oil and roast at 350°F for 40 minutes.
Allow the roasted garlic and roasted onions to cool to room temperature. Put into the bowl of a food processor. Add half the cream cheese and half the sour cream. Process until smooth. Taste test and add additional cream cheese and sour cream to achieve the consistency and flavor you desire.
Stir in the pepper, adjust to taste. Then the hot sauce, again adjusting to taste.
Source: Brian O'Rourke