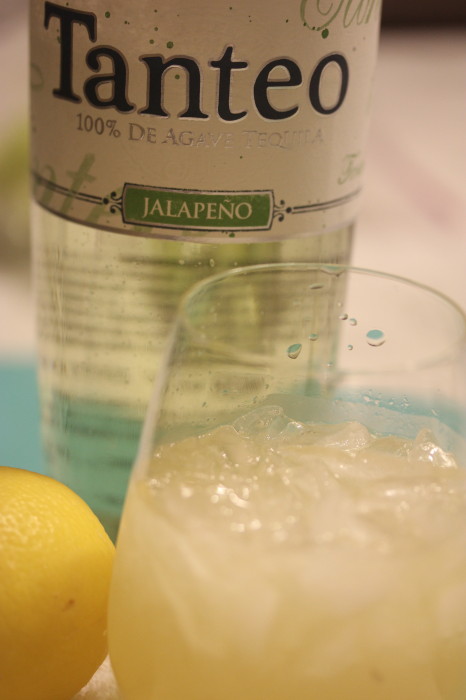 I am not a fan of "adulterated" food and beverages. A flavored tequila? I'll make my own.
Not any more. Tanteo is a new firm with a line of flavored tequilas that you must, must try: jalapeno, cocoa, and tropical.
Jalapeno tequila? You are thinking what I did: kitsch, ugly flavor, waste of money.
"The best places are serving it. My customers love it. You will, too." My local liquor store is literally around the corner from me. I don't have to cross a street to get to the smallish store with the smiling Indian entrepreneur. He's always so calm and, in a tight space, he always seems to have those very latest thing.
So, over time, I have come to trust him. If he says try it, I do.
You can just sip Tanteo Jalapeno. Slowly. Your mouth fills with a full tequila blow and then comes the aftertaste, strong and surely jalapeno yet not overwhelming. Suzen and several of her staff have sampled it here at Cooking by the Book, all with the same reaction: eyes that open wide in surprise and smile that says, "Yes."
On the neck of the bottle, there is one of those little pamphlets with recipes. The Jalapeno Margarita was my first test. I did, I admit, take a hard look at this. The only booze here is the jalapeno tequila: no triple sec, no orange liquor. Just the tequila.
I made a batch for our Saturday dinner, which happens to have been guacamole and chips. Suzen had done a baby shower in the afternoon and we had eaten a full meal at 3PM. So, at 8PM, we were hungry but we just wanted a little something. Chips and margarita sounded fine to both of us.
Chips and a jalapeno margarita were oh so fine.
I really, truly, sincerely encourage you to try this tequila and this beverage. It's exceptional. Do not, not, over pour the tequila. You really want to follow the proportions here. And, in full disclosure, I made mine with lemon and not lime juice. Did I miss something? I don't know, but I'm going to find out next Saturday!
Jalapeno Margarita
Serves: 1
Ingredients:
2 ounces Tanteo Jalapeno Tequila
1 ounce freshly squeezed lime juice
¾ ounce agave nectar
Preparation:
Place all the ingredients in a cocktail shaker with ice. Vigorously shake to chill. Pour into an ice-filled glass, possible rimmed with salt or sugar.
Source: Tanteo Tequila Company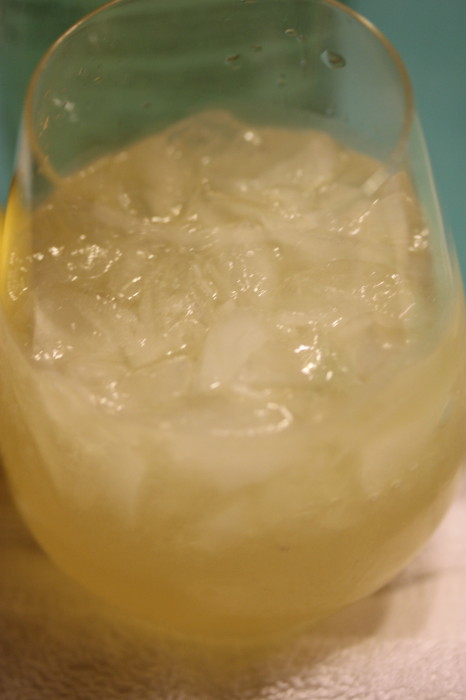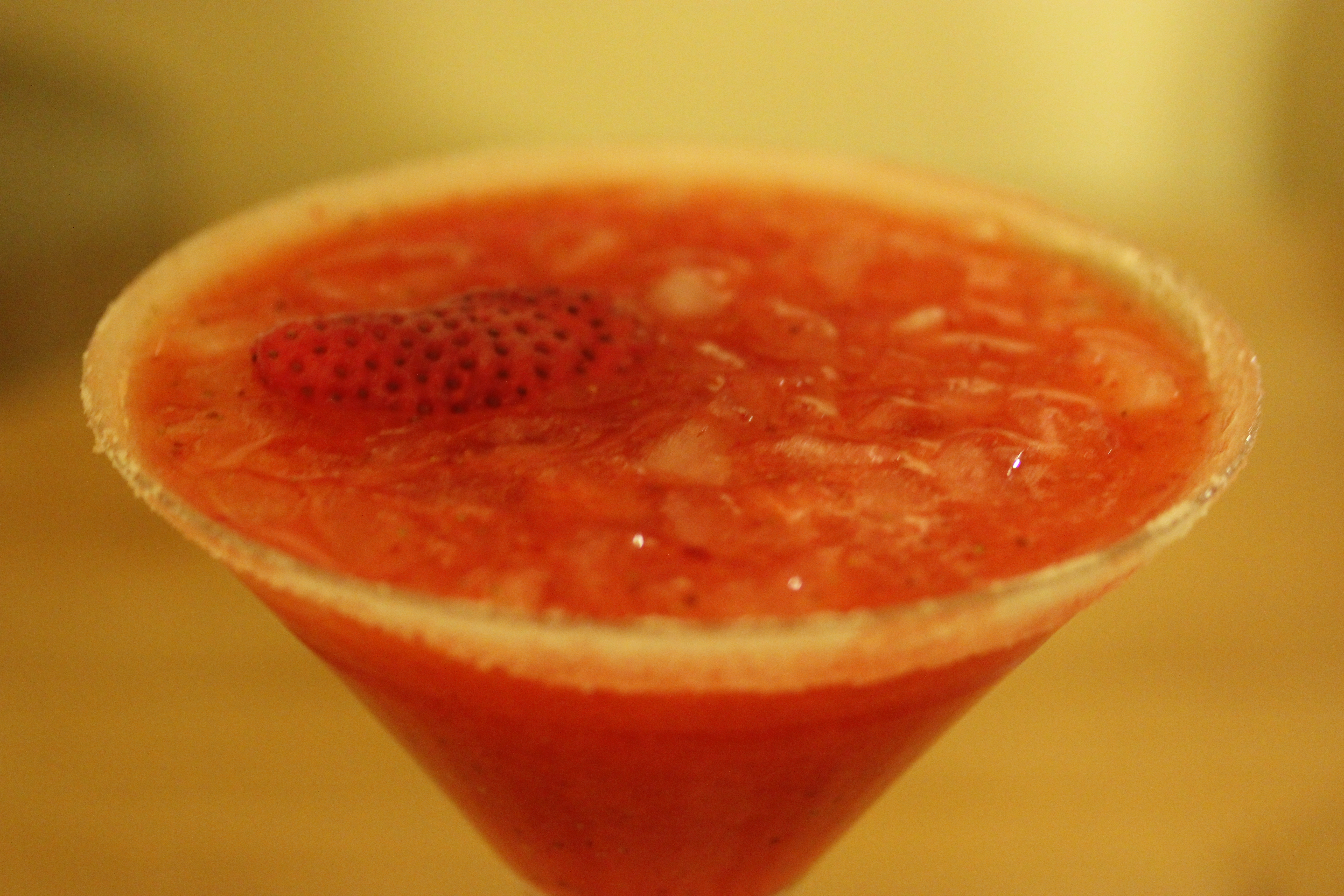 Spring is tomorrow. You know, spring. Sun. Flowers. Warmth. Scents.
I'm looking out my window now at the pre-spring landscape. Not a lot a green leaves yet. There is, actually, eight inches of snow. I can't drive anywhere. The roads are ice. And I'm listening to an NPR program on global warming.
I would open my window and scream, "I'm mad as hell," but it's cold out there and I don't want to disturb the deer. There are six of them ten feet in front of the house, standing in the snow and eating the last remnants from Suzen's herb garden. They are lucky Suzen is not here to see this because I can assure you that when it comes to deer-eating-her-plants, Suzen is not a pacifist.
What am I to do? Fortunately, I have strawberries. It may not be spring here, but it is somewhere. This strawberry margarita is not just good but really, really wonderful. This weekend Suzen was careful to pick strawberries that were ripe and naturally sweet. Not over the hill, not meekly red. Strawberries just perfectly ready for our Vitamix.
For this beverage I used "Silver" tequila. Silver means new. It's a waste to use more aged tequila here because that richer flavor will actually compete with the strawberries.
Brian's Strawberry Margarita
Yield: 1 cocktail
Ingredients:
2 ounces Silver tequila
1 ounce Mandarin Napoleon Liqueur [for orange flavor]
2 ounces freshly squeeze lemon juice [not lime!]
2 ounces simple syrup
8 stemmed strawberries, fresh is better but thawed is okay
1-2 cups of ice cubes
Preparation:
Put the ingredients in your blender, liquid first and the berries last — particularly if they are still frozen. You want your blender blades able to start up unimpeded.
Process until smooth. Add the ice cubes to your taste. More ice is colder but diluted.
Garnish, if you wish, with a floating strawberry. And, you can rim that glass with sugar or salt.
Source: Brian O'Rourke