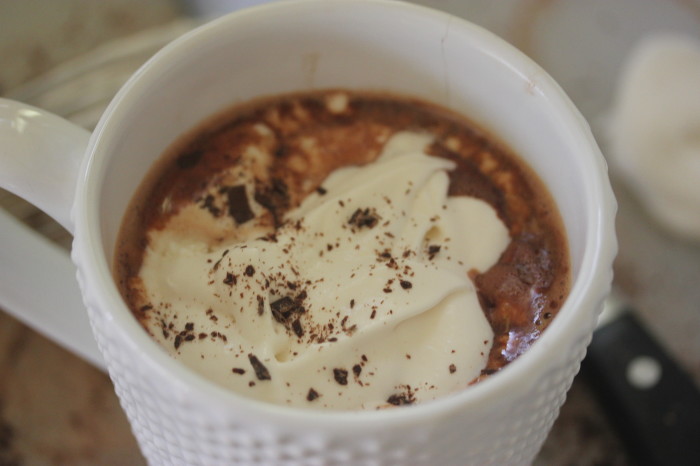 To develop the electric light bulb, Edison experimented. Thousands of experiments.
I read his biography as a kid, and I took Edison seriously. I have devoted a lifetime of experimentation in finding great hot chocolate. No, the greatest hot chocolate. I have been to Angelina's in Paris. I have, I admit, tried Swiss Miss. From top to bottom and in between, if it says "hot chocolate" I'm willing try.
This recipe is "mine" yet the result I must say of reading dozens and dozens of recipes. Out of the amalgam, here is what I truly find to be just the perfect hot chocolate. And, this recipe is for two so you can immediately share!
Brian's Best Hot Chocolate
Yield: 2 servings
Ingredients:
4 ½ ounces dark chocolate, bittersweet or semisweet
1 cup milk
1 cup heavy cream
3 tablespoons sugar
1 tablespoon vanilla
Whipped cream
Preparation:
Shave the chocolate. Really, shave it, not just chunk it. See the picture below.
Put the milk and cream into a heavy saucepan. Add the sugar and vanilla. Scrape in the shaved chocolate.
Turn the heat on medium high and begin to whisk the mixture. Keep the heat low until the chocolate has melted. By shaving the chocolate, this melting process will be swift.
Now, turn the heat to high and whisk vigorously. Bring to a boil and continue to whisk for just a moment to generate froth. Thing of this vision: Mexican Hot Chocolate.
Remove the pan from the heat and divide into two cups. Adorn with whipped cream. From the cutting board where you shaved the chocolate, take some leftover pieces and dot over the whipped cream.
Drink with love and care. It's hot.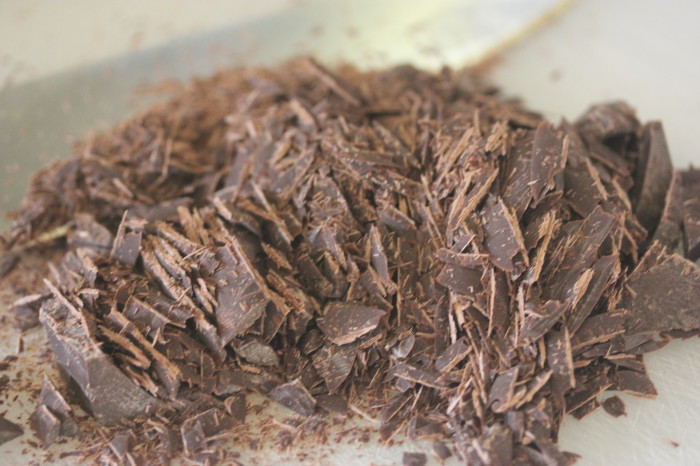 Source: Brian O'Rourke
Top Photo Information: Canon T2i, 18-55MM Macro Lens, F/2.8, 1/80 second, ISO 1000
There is in Paris one cathedral, Notre Dame. And then a lot of other churches, some actually more interesting. Except that Notre Dame has one unmatched feature. Each Sunday afternoon, the church is filled for the free organ concert. I suggest you go on a dark, wet, gloomy day. Let those organ vibes literally penetrate your body. And look for people with hunchbacks ready to leap out from behind the columns. They do exist. I saw one.
Okay, it was a shadow, but I know what I saw.
There are in Paris other cathedrals. For example, Angelina's, a 1900′s style parlor space famous for its hot chocolate. Famous. And instantly addictive. Once you have had hot chocolate there, nothing else will satisfy. Everything else is lamentable. You will never recover. Your therapist will not be able to understand unless they too suffer from Angelina depression and then he or she will merely be joining you in fond memories as you both grab for tissues.
Those days are over. In his great book Hot Chocolate, Michael Turback has crafted a recipe that so resembles the original that I'd have to sip them side by side to know the difference. And I bet I the difference is very slight. The secret is the mix of milk and heavy cream. And then the amount of chocolate. A mere 4 ounces per serving. The recipe is below. The recipe and pictures are wonderfully illustrated at this website:
http://almostbourdain.blogspot.com/2009/06/paris-angelinas-chocolat-lafricain-hot.html
I really, really, really encourage you to try this. If your weekend allotment of time is for either hot chocolate or a margarita, go chocolate. Go Angelina.
Here is the remarkable recipe.
Paris Angelina's Chocolat L'Africain
Yield: 1 cup [which is not going to be enough for you alone]
Ingredients:
3/4 cup whole milk
1/4 cup heavy cream
1 teaspoon confectioners' sugar
4 ounces bittersweet chocolate, chopped
Whipped cream
Preparation:
Combine the milk, cream and sugar in a saucepan and heat over medium-high head until bubbles appear around edges. Remove from the heat and add the chocolate. Whisk until melted. You may n eed to returen to low heat. You are going to generate a very thick beverage, part of the charm.
Serve in a cup with whipped cream. Marshmallows, as shown in the picture, are an option but would probably get you banned from the Right Bank.