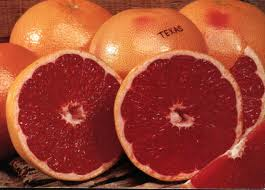 Brooklyn Soda Works is a brand new firm with a flotilla of ideas. They create artisanal carbonated juices employing only fresh squeezed juices and minimal amounts of cane sugar. Suzen and I met them today, Sunday, at the upscalel New Amsterdam Market in lower Manhattan. We tried their Grapefruit, Jalapeno and Honey. It's amazingly wonderful by itself. We cannot wait to try some in a "fortified" beverage.
Other flavor combinations include:
Raspberry and Mint
Concord Grape and Fennel Seed
Rhubarb and Thai Basil
Lemon, Pink Peppercorn and Thyme
Because the firm is new, it is local. And you can only sample their beverages now from kegs at the Brooklyn Flea Market on weekends. Or again from kegs at Danny Meyer's restaurants like the North End Grill. What better recommendation could there be than to have Danny Meyer offering your product. That fact itself is the ultimate testimony.
Suzen and I will be following their progress as time evolves. We cannot wait for them to begin bottling so we can purchase the beverages in stores. That may be a while. But, rest assured, you are going to hear many things in the years to come about Brooklyn Soda Works. Your going to drink these products, smile, and just wonder at what flavors are to come.
Please visit their website at www. brooklynsodaworks.com.
Ah, one thing. Suzen and I have no intention of competing with these guys. Our talents lie else where. But think about it. You've seen those "carbonate" your own beverage gizmos in upscale cooking stores. I'm feeling a bit inspired. The creativity of Brooklyn Soda Works, including the pairing of fruit and herb or spice, suggests that we could all  have fun devising wonderful new beverages. Who knows? Brooklyn Soda Works may be establishing an entire new trend and even a sub-industry. Good for them.
I went to graduate school studying applied mathematics, in particular optimization theory. At the time, some of the biggest users of the optimization techniques were the airlines. They were struggling with how to do scheduling, sizing of aircraft, and optimizing their selection of cities.
Been on a flight recently? That airline thingy did not work out too well. No, I did not work for the airlines. I worked for the Pentagon. That did not go too well either.
But, as a saving grace, working for Pentagon I learned about real world problems and real world data and real world statistics. The textbook stuff I used in graduate school was effectively worthless when confronted with data that had issues or "attitude."
I had to retrain and to learn something called Robust Statistics, techniques for analyzing data where there is a lot of "noise" and error or just mess. If you think about the current data for the economy, it's that sort of stuff. The robust techniques I learned allowed me to gain some insights when the input data was contaminated by screwy values, had missing values, or consisted of values that represented the best guess of some expert on the verge of a nervous breakdown. I met of few of those guys at the Pentagon.
That's why I am in food.
Which brings me to this recipe. Did you have fruit crisp in grade school? I did. Every third Friday. As each school year began, I would like that crisp for a few times, but by springtime I was sick of it. Always the same flavor. Couldn't that cook just once switch from blueberries? What she needed was a robust recipe, one where you could improvise with the fruit at hand. Glean flavors when the blueberries were out of season.
I present you with this delightfully robust recipe for fruit crisp. It even says to use whatever is in season. So, go ahead. Drift down the produce aisle or, better yet, hit your local farmers' market. Pick the fruit up, test for ripeness, smell for sugar content and enjoy.
Back on August 9th, I posted a recipe for Lemon Ice Cream. You might consider pairing that ice cream with is crisp. It's not a Top Secret combination. Just exceptional.
Fruit Crisp with Spiced-Pecan Topping
Servings: 6
Ingredients:
2 ounces (4 tablespoons) unsalted butter, softened; more for the pan
3 ounces (⅔ cup) all-purpose flour
½ cup packed light brown sugar
½ teaspoon ground cinnamon
¼ teaspoon table salt
⅔ cup coarsely chopped pecans
3 cups (about 1 lb.) blueberries, blackberries, strawberries or raspberries
1 lb peaches, nectarines, plums or rhubarb (whatever is in season)
¼ cup granulated sugar
3 tablespoon cornstarch
¼ teaspoon freshly ground nutmeg
 
Preparation:
Position a rack in the center of the oven and heat the oven to 375°F. Lightly butter a 9-inch square metal or ceramic baking pan. Alternately small individual ramekins may be used.
In a small bowl, combine the flour, brown sugar, cinnamon, and ⅛ teaspoon of the salt. With your fingers, work the butter into the flour mixture until the mixture readily clumps together when pressed. Mix in the pecans.
In a large bowl, toss the fruit. In a small bowl, combine the granulated sugar with the cornstarch, nutmeg, and the remaining ⅛ teaspoon salt and toss this mixture with the fruit.
Spread the fruit into the prepared baking pan. Pressing the streusel into small lumps, sprinkle it over the fruit. Bake until the fruit is bubbling in the center and the topping is crisp and well browned, about 45 to 50 minutes. Cool slightly and serve warm.
Source: Fine Cooking Magazine