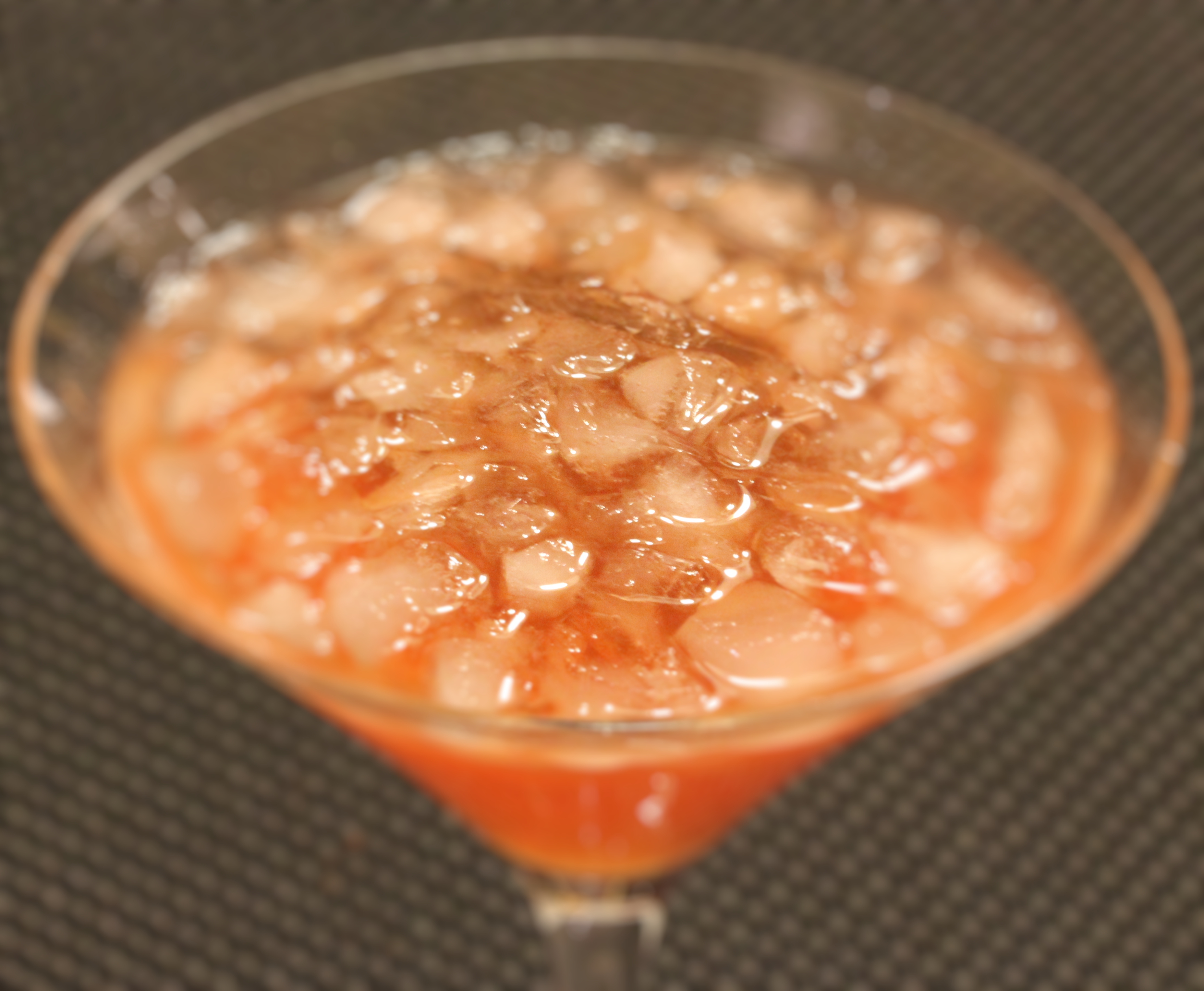 Neglect. It's an awful thing. And to be big and luscious and still be neglected makes aboslutly no sense.
Uh, no, I did not misspell abosolutly up above and here. It's a pun. This is a vodka drink.
Grapefruit, actually ruby red grapefruit, is the item of the day. We use a bushel of lemons and limes and some oranges for our cocktails. But grapefruits? Far less often.
I think I mentioned here once that George Washington had a line item in his budget for ships to bring up Caribbean citrus so his Continental Army officers could make those rum concoctions that won us our liberty.
Here the spirit is vodka, not rum. In fact, vodka, not rum or whiskey is the number one selling spirit in the United. How do I know? Why is this true? I just read Vodka Distilled by Tony Abou-Garmin, a wonderful one-theme book from a mixologist with over 30 years of inventiveness. I'll write more about Vodka Distilled next time.
For now. Mix this. Drink this. Savor this.
Ruby
Yield: 1 cocktail
Ingredients:
1 ½ ounces vodka [preferably potato based; why? Well, read Vodka Distilled!]
½ ounce Aperol
¾ ounce St-Germain Elderflower liqueur
¾ ounce freshly squeeze Ruby Red Grapefruit Juice [fresh, not bottled, I must insist]
¾ ounce freshly squeezed lemon juice [again, fresh]
1 tablespoon of egg white [which I make optional]
Preparation:
In a mixing glass add vodka, Aperol, St-Germain, fresh grapefruit and lemon juice, and egg whites. Shake with ice until well mixed and the egg white are emulsified. Strain into a chilled champagne saucer or, in my case, a martini glass. Garnish with the oils from a grapefruit slice.
Source: Vodka Distilled by Tony Abou-Garmin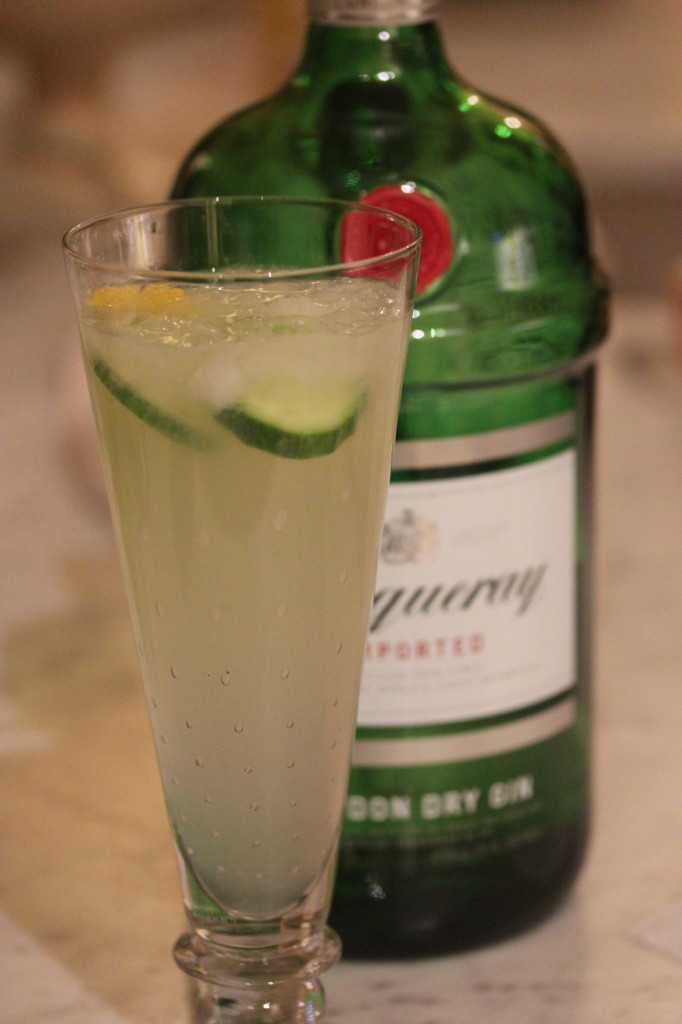 Gin is the home bartender's best friend. Okay, tequila aside, gin is the easiest spirit to work with. Just add tonic water and wedge of lime to get that marvelous gin and tonic.
But the subtle flavor of gin– and, no, you cannot claim tequila is subtle —  invites additional flavorings. Gin, of course, typically has flavoring from juniper berries. Yet gin easily accepts the tones of other, mild flavors. For example, cucumber. This cucumber collins is a lovely marriage of gin and cucumber, bonded with a little sugar syrup sweetness.
"Collins" by the way is the name for a category of cocktails traditionally made with lemon juice or lemonade. Today, other citrus juices — certainly lime and grapefruit and even orange — can substitute.
This recipe calls for a 12-ounce collins glass. The original recipe has half the ingredients I propose below, then calls for the glass to be topped off with soda water. I prefer to fill my glass almost to the top with spirits and let a little crushed ice perform some modest mellowing.
If you are having friends over for the Super Bowl, you can easily mass produce this drink. It's little work for lots of flavor and volume. The cucumber flavor is present but not intense. It's a great mate for non-overwhelming appetizers, say olive and cheese.
Cucumber Collins
Yield: 1 very large cocktail
Ingredients:
4 ounces of high quality gin
2 ounces of freshly squeezed lemon juice
1 ounce of sugar syrup
1 6″ mini-cucumber, cut into a dozen thin slices
Glass Choice:
1 12-ounce Collins or sling glass
Preparation:
Add the gin, lemon juice, sugar syrup and cucumber slices into a cocktail shaker filled with ice. Shake until quite cold.
Pour into the Collins glass and add crushed ice to fill. Garnish, if you wish, with a slice of cucumber or wedge of lemon
Source: Inspired by Bartending by Adam Freeth