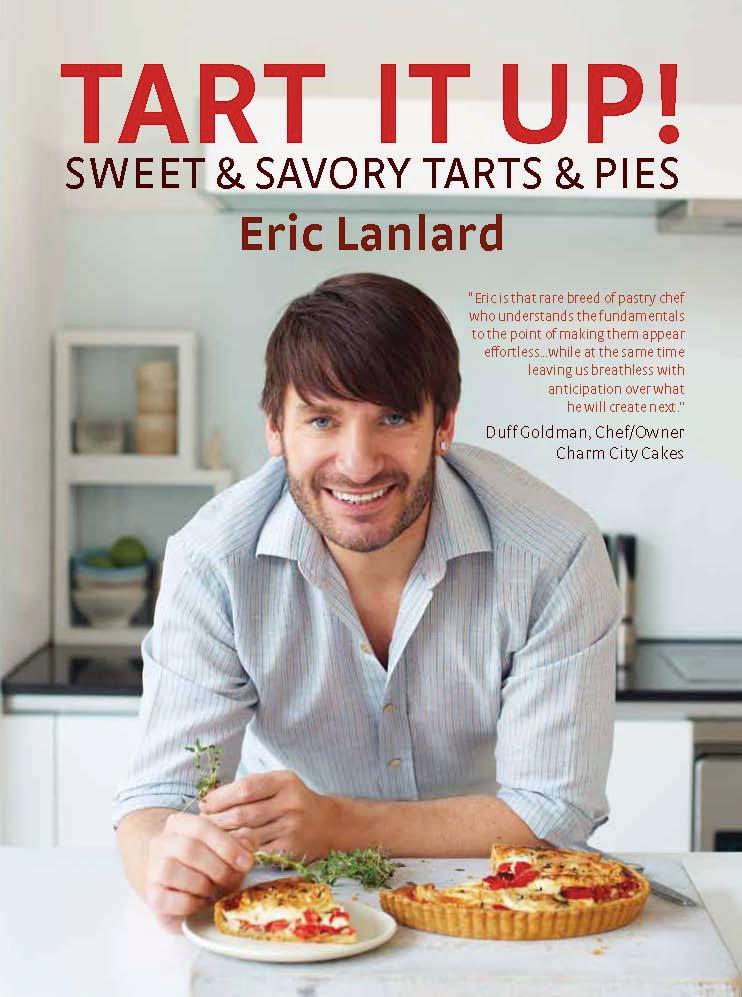 Americans talk about pie. Deep dish pie, filled with fruit. See, you have visions of apples dancing in your head, don't you?
And in Europe, the word is tart. Elegant, refined, and not too deep. Europeans love tarts and, unlike us, have equally admiration for both sweet and savory versions.
This Wednesday, Cooking by the Book is proud to present Chef Eric Lanlard demonstrating the exceptional recipes from TART IT UP!: Sweet and Savory Tarts and Pies. The class, beginning at 6:30PM, will feature both sweet and savory treats and Eric himself will be demonstrating his tart skills in our lovely kitchen.
Eric's home base is London but this beautiful book is devoted to both sides of the Atlantic. He says "pie" in the subtitle and he means it. There's this recipe for Old-Fashioned Apple Pie that has lots of crust, lemon zest and juice, brown sugar and cinnamon. That combination will sound homily familiar to you. But along with tradition, in the book you will find new treasures like:
Thai Crab Mini Pies
Artichoke and Black Olive Tart
Endive and Prosciutto Tart
West Indies Chocolate Tart
Peanut Butter and Chocolate Pie
Raspberry and Cheesecake Pie
We hope you can attend the class. Class cost is $75 and includes a copy of this great book. Of course we'll have samples on hand. Which ones? Honest to God, we are still debating which ones to do. So, please come. You'll get the book and you'll be both surprised and delighted by the flavor choices on Wednesday.
To register for the class, please use this link: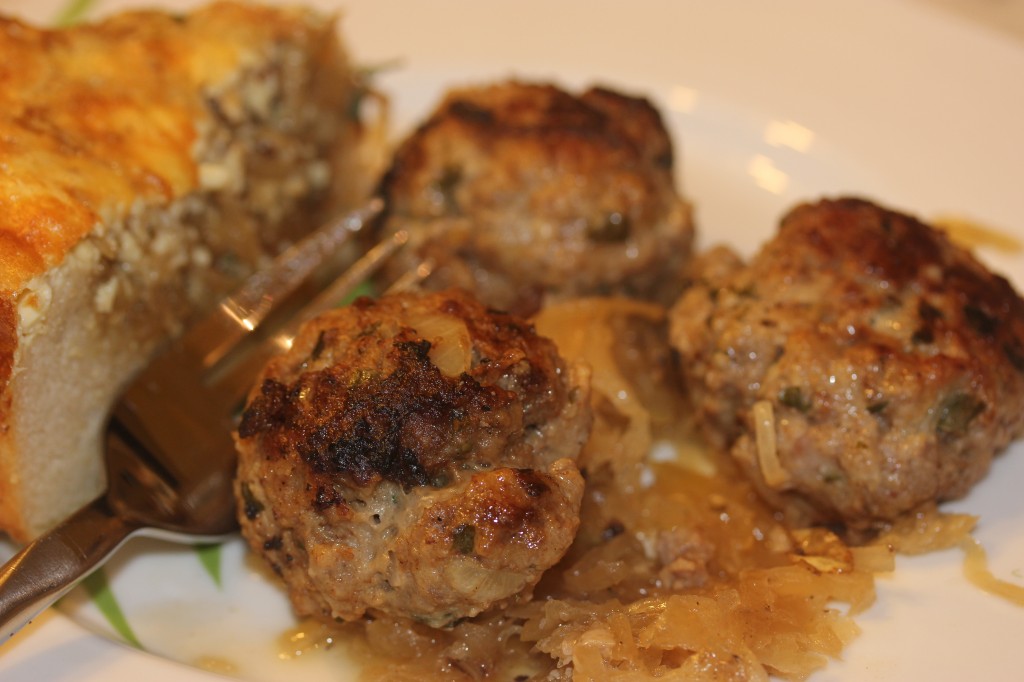 Oktoberfest is in full swing and we have more events here at Cooking by the Book. On Friday, September 28, we will feature that "other" Oktoberfest beverage: German wine. In fact, great German wine.
In this Small Bite Big Sips wine class, we celebrate the unique flavors of fine wines from Germany's renowned Mosel Valley. In an entertaining and non-intimidating setting, we will guide you through the challenge of understanding German wine labels, and take you on a journey through the various styles of German Rieslings, from dry to sweet. You will experience Grand Cru wines, as well as Kabinett, Spatlese, Auslese and Eiswein (and learn how to pronounce them!). All are specially selected gems from the S.A. Prum cellar, a family-owned wine estate that has been making sought-after wines since 1911.
Gregarious S.A. Prum estate owner Raimund Prum and his wife Pirjo will lead the discussion and tasting, and the wines will be paired with a delicious German-inspired menu.
That German-inspired menu includes these German Meatballs, which we have tested, tasted, and adored. These are wonderful meatballs. So often, we hear "meatballs" and our minds fill with Italian scenes and tomato components. No tomato here, and they are not missed.
About the meat. The suggestion in the recipe is beef and pork, mostly beef. At our butcher's counter, we found one of those handy packages with equal amounts of beef, pork, and veal. Suzen took that route for a delicious flavor. You, too, can play with the ingredients and proportions.
In the picture above, we went classic and served the meatballs over sauerkraut. Pairing with rice or noddles is certainly an option for you.
We hope you can join us this Friday. To register for the class, please visit:
German Meatballs
Yield: 6 servings
Ingredients:
1 pound ground beef
½ pound ground pork
½ cup finely chopped onion
¾ cup fine dry bread crumbs
1 tablespoon snipped fresh parsley
1-½teaspoons salt
⅛ teaspoon pepper
1 teaspoon Worcestershire sauce
1 egg, beaten
½ cup milk
2 to 3 tablespoons vegetable oil
1 can (27 ounces) sauerkraut, undrained
⅓ to ½ cup water, optional
Additional snipped parsley
Preparation:
In a bowl, combine the first 10 ingredients; shape into 18 meatballs, 2 in. each. Heat the oil in a skillet; brown the meatballs.
Remove meatballs and drain fat. Spoon sauerkraut into skillet; top with meatballs. Cover and simmer for 15-20 minutes or until a thermometer reads 160°. Add water if necessary.
Sprinkle with parsley.
Source: www.tasteofhome.com