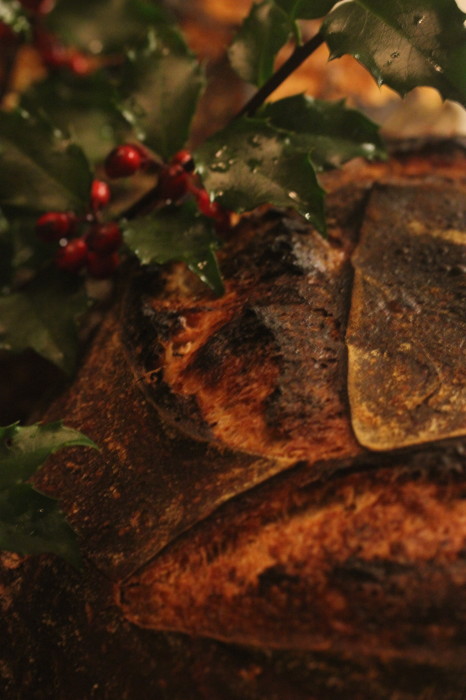 Suzen and I wish you a Merry Christmas. Actually, a Happy Holidays. As Suzen says, "Whatever your background or persuasion, everybody eats." We all share the common bond of the table. And for almost everyone on the planet, bread in some form [flat, tall, thin, round, seeded, stuffed, rolled, gluten free, ...] is a glorious staple.
We hope the coming year presents you with happiness and peace. And bread. Lots of bread.
Brian and Suzen
Tis the Saturday before Christmas and you may be in search of recipes. Here's a reminder and a preview.
At Thanksgiving, I reposted our recipes for Arrows Roast Turkey and Gravy, Robuchon Mashed Potatoes, and stuffing from Dorie Greenspan. I won't repeat those here, but you can easily find them. Just use the search function on the right side of this blog.
What's new for you?
Right after I post this, there's another post coming about mashed potatoes, taking a "scientific" look at what makes those Robuchon potatoes so good. And then we'll have posts about:
Two different stuffings: one with cornbread and one with calvados and rye
The best dulce de leche cookies ever
An herb sorbet to serve between courses on Christmas
True prickly pear margaritas
Turkey hash for those leftovers
And a dessert or two after Suzen and I finish our discussion [not arguments, discussions]
Keep reading!