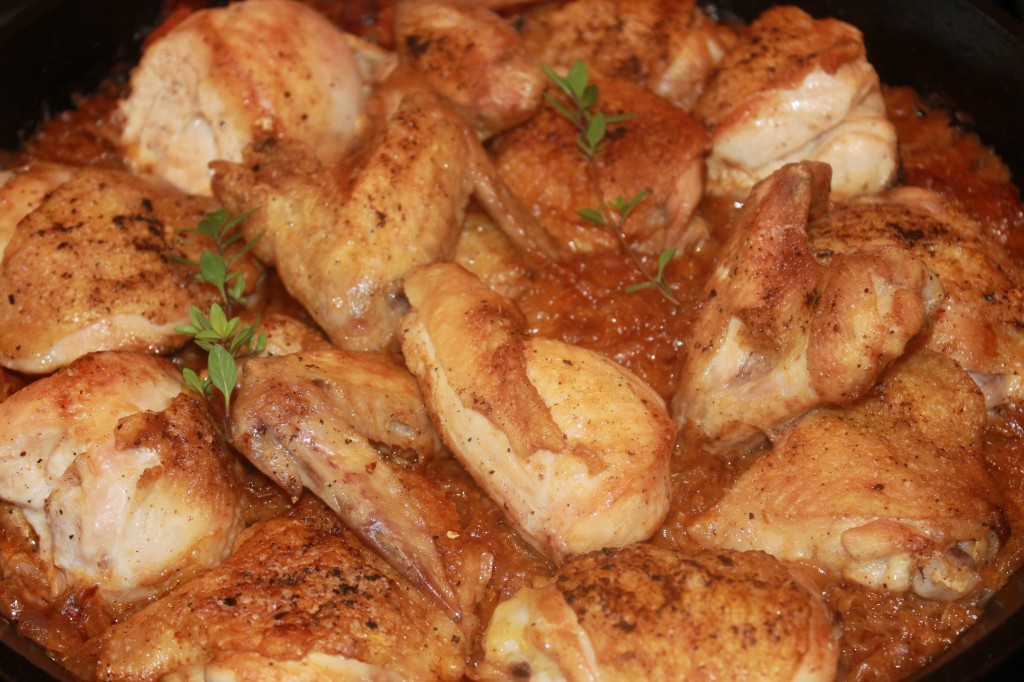 "I'M TRYING TO WORK HERE!"  Suzen was vociferous.
"I was just trying to clarify a point about you, Suzi. You are really a Queenie."
"Brian, for the last time, I am a Brooklyn girl."
"No, your parents had their home in Queens."
"I was BORN in a BROOKLYN hospital."
"Yeah, well that's a bit like people from Peru or China coming to the US and having their kid here so they can claim US citizenship, for the kid. Your parents were from Queens, you grew up in Queens."
"I was born in Brooklyn, we soon moved to Brooklyn, Brian."
"Okay, so I can't call you a Queen?"
"NO!"
"How about just Princess?"
"I swear to God," she got up and began moving away. "I'm going to the vet the next husband and …"
The words got lost, overcome by the stamp of her feet. I love to watch Suzen. She is very feminine with a strong stride and lovely shoulders. Perfect hair that bounces as high as her temper. She can get so animated at times. Anger truly becomes her.
Suzen is a Brooklyn girl, I admit. And if New York is the food capital of the world, then Brooklyn poses a serious challenge to Manhattan for food and cuisines. It hurts to say this, but Manhattan can be boring. Brooklyn is exciting. Four or five block of Bedford Avenue in Williamsburg or of Clinton Street in Cobble Hill offers more intrigue than that many miles of First or Second Avenue in The Big City.
Brooklyn offers a wondrous array of cuisines from the around the world. Like this chicken recipe from Bulgaria and now documented in the amazing Edible Brooklyn Cookbook. That book features many other treats for you including:
Egg Breakfast Tacos
Pickled Fiddlehead Ferns
Rugela with No Raisins
Actually, that last recipe is just for rugela but I love it because it does not have raisins. I hate raisins and when as a boy I had rugela in Oregon, there were no raisins. Suzen says I'm totally wrong, but what does she know. She's from Brooklyn.
You may know the many Edible magazine publications. There are dozens of them now: Edible Brooklyn, Edible Manhattan, Edible Hudson Valley, Edible Austin … These are valuable resources for those who love their food local and authentic. Look for your local version at the markets where all those "foodies" tend to gather. Soon you'll know why. This book form is the first of hopefully many to collect the very best ideas from a neighborhood and assemble them so that Americans can share the brightest gems of our national culinary landscape.
This chicken dish is rich in flavor, moist and abundant with her flavors. We did cheat just a little bit: using Proseco instead of water or chicken stock. While I am not a sauerkraut fan, the transformation here is a miracle. The slow cooking, the spices, the chicken juices — all transform the sauerkraut into a treasure of mild yet bright taste.
This is a dish fit for a Queen. Oh, dear, I can't say that. Well, then, whatever your city, your heritage, your rank, this disk is for you.
Bulgarian Cast Iron Chicken with Bacon and Sauerkraut
Servings: 4
Ingredients:
½ pound slab bacon, diced
1 whole (3—4 pound) chicken, quarter
Salt
Freshly ground black pepper
1 large or 2 small onions, chopped
vegetable oil, if necessary
2 small sprigs thyme
1 bay leaf
1 teaspoon crushed red pepper flakes
1 teaspoon sweet smoked paprika
1 pound sauerkraut
½ cup chicken stock or water
Preparation:
Preheat the oven to 350°F.
Render the fat from the bacon in a large cast-iron skillet or ovenproof pan set over medium heat. Remove the bacon and set aside.
Season the chicken with salt and pepper to taste on all sides, and brown in the bacon fat. Transfer to a plate. Brown the onions in bacon fat, adding a bit of oil if necessary. Add the thyme, bay leaf, red pepper flakes, and paprika, and sauté briefly. Return the bacon to the pan and stir to mix in. Add the sauerkraut to the pan and stir to mix. Arrange the chicken pieces around the top of the pan on top of the sauerkraut and add the stock.
Transfer the pan to the oven and roast the chicken, uncovered, for about 40 minutes, checking the chicken pieces for doneness after 30 minutes. (If the pan begins to dry out, add a bit more stock.) The chicken is cooked when the juices run clear and an instant-read thermometer inserted into the thickest part of the thigh reads 165°F.
Serve the chicken immediately with plenty of sauerkraut and pan juices.
Source: Edible Brooklyn: The Cookbook by Rachel Wharton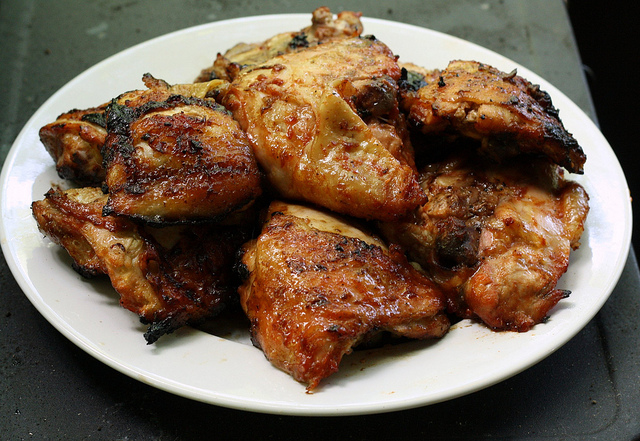 Have you ever gotten to a recipe on the web and not had a clue how you made it there? Well, this time I do know every step of my path. My grandson wanted a pie, and I wanted a good crust. So I did some local shopping there in Austin and found Southern Pies by Nancie McDermott. In the back of the book is a marvelous list of food sources, including the Southern Food Alliance. The blog there led me to www.communalskillet.com. This site is a treasure trove of recipes seeking to preserve Southern traditions and culinary skills. If you go to this site you will, quite simply, fall in love with the array of wonderful recipes and the quality of the site.
This recent recipe calls for Cheerwine, a Southern soda that is cherry flavored. While most of us don't live in places where you can easily buy Cheerwine, you can order on line, the beverage is planned for national distribution, and I supposed you could improvise with say Dr. Pepper. I hope that is not heresy to the kind folks at Communal Skillet.
Suzen and I have not made this recipe yet, but it's on our weekend agenda. You can read the recipe and know that it is a winner.
The rest of this post uses the words directly from www.communalskillet.com. They deserve full credit and I hope you visit them often for culinary inspiration. Suzen and I surely will.
………………………………………………………………………………………………………………………………………………………………..
M: "Legend born in the South, Raised in a Glass."  What makes Cheerwine so distinctively Southern?  The short answer would be that since it first hit the market it has only been sold in Southern states, but there is something about this heavily carbonated, cherry flavored soft drink that just *feels" like the South.  Founded in Salisbury, NC in 1917 by L.D. Peeler, who bought the recipe for the Kentucky based "Mint  Cola" and renamed it for it's effervescence and burgundy color.  It was an instant hit throughout North Carolina and eventually expanded its distribution into South Carolina, Virginia, Georgia and throughout the Southeast.    Last fall, the company announced plans to expand to National distribution by 2017, as this beloved Southern secret gains countrywide attention.  Can't wait until 2017?  See how far you'll have to drive here or just have it shipped.  Love those longnecks.
So how does it stand up in barbeque sauce?  Coca Cola has a well known history as a cooking ingredient in everything from cake to, well, barbeque sauce.  For my money, this recipe stands up with the best of them.  As a rule, I prefer to do things from scratch.  So when I see a recipe that uses packaged products as ingredients, I tend to shy away.  And this one uses not only cheerwine, but also A-1 steak sauce.  But you know, that's my hang up and cooking Southern has forced me to play through that.  In for a penny.  It's recipes like this one that makes me more than happy to get over myself.
I've made this both as an oven roast and cooked on the grill.  I prefer stepping outside and firing up the grill.  Especially when we're seeing sunshine and 80 degree days in early March. It's good to live in the South.
Recipe: Cheerwine Barbeque Chicken
Summary: Tangy sweet sauce with a hint of cherry made from the South's best kept soda turns your roasted (or better still, grilled) chicken into something special. From The Southern Foodways Alliance Community Cookbook

Ingredients
1 T Butter
1 tsp Minced Garlic
1 c Ketchup
1 c Cheerwine
3 T Worcestershire Sauce
1/4 c A-1 Sauce
1/4 tsp Cayenne Pepper
1/2 tsp Black Pepper
1/2 tsp Dry Mustard
2 T White Vinegar
7 Lb Chicken Thighs
Instructions
In a saucepan, saute garlic in butter for a minute or so.
Whisk in ketchup, Cheerwine, Worcestershire sauce, A-1, cayenne pepper, black pepper, dry mustard and vinegar and bring to boil.
Reduce to simmer 20 minutes (until sauce thickens).
Let cool and refrigerate to chill.
Combine sauce and chicken in a storage container, making sure chicken is completely coated.
Refrigerate 4 hours to overnight.
Cook in 350 degree oven until an internal temperature of 170 degrees is reached (about an hour) OR grill on charcoal or propane grill at medium heat 15-20 minutes (with either method, baste with remaining sauce halfway through) until hitting that internal temperature of 170 degrees.