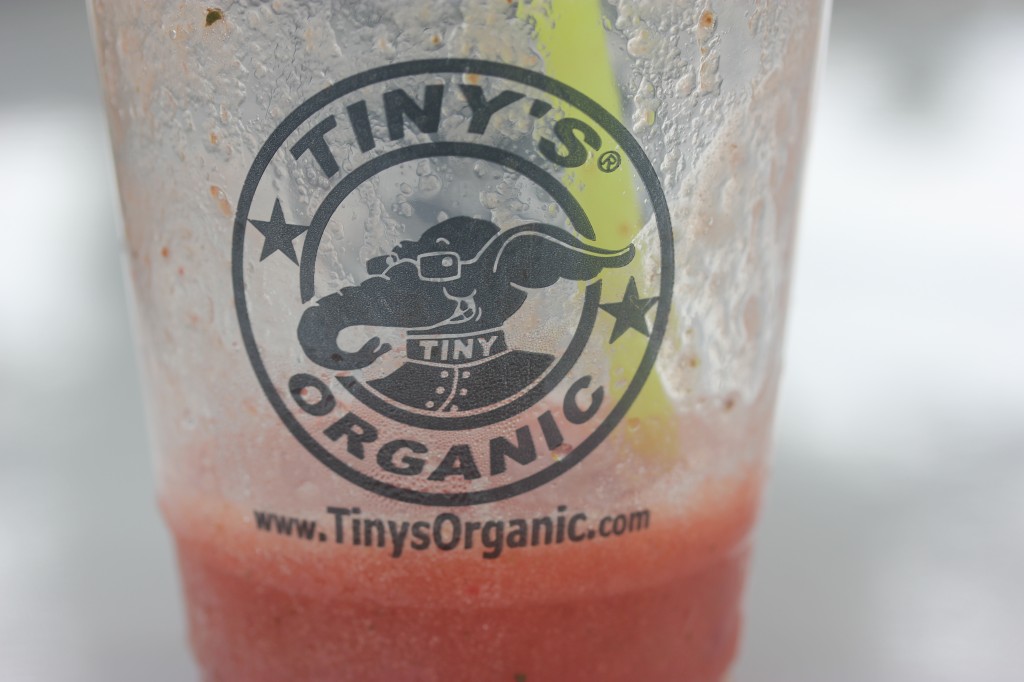 Seattle is famous for many things but food wise the top spot has to be Pike Place Market. This is the oldest continually operated farmers market in the country, starting in 1907.
There is a three story neon sign that says Public Market Center, and for locals the official name for a while was Pike Market, but Pike Place Market is now the accepted term by locals, visitors, and Wikipedia.
A big four-lane street, Pike Street, ends just where the market begins, but there is a slight extension that bends and then narrows to a two lane road called Pike Place jammed with outside stalls under tents, parking for the lucky, trucks coming and going and people milling and eating. It's at that street bend that you'll find the famous fish stand where men heave twenty-pound salmon in the air. Up and over the counter to a mate who always manages to catch that fish.
It's a fun, fun scene with terrific vendors of all kinds. Suzen and I were there last week and we'll pass along some shopping tips for you. Tip number one: Tiny's Organics.
You'll find Tiny's at farmers markets all over Seattle but this Pike Place one instantly won our heart. They make the best smoothie you ever could conceive of. And it's green – except for some electricity. And it's really healthy – no ice cream or yogurt. And absolutely none of those "healthy add-ins" that many smoothie places offer. Why there even is no ice.
No, Tiny has a simple recipe. Take fresh fruit, prepare as necessary, freeze it. Then put it in a blender with some apple cider. The result is sublime.
The fruit is fresh, but frozen. Go today and you'll get what is season now, go later in the summer and you see what is coming off the trees and bushes then. So last week, with cherries in season, we had frozen cherries – pitted of course – in our fruit combination. At home, you can make up any combination you want. Suzen and I usually use "equal measure" of each fruit we have available. Then just enough cider, not juice, to let the mixture blend. At Tiny's the beverage has the texture of mortar. If you love fruit, or your father was a bricklayer, then you must give this recipe a try.
Smoothie ala Tiny's
Yield: up to you
Ingredients:
Equal parts frozen fruit, at least two of these appropriately peeled and pitted before being frozen:

Plums
Nectarines
Peaches
Berries
Cherries
Apples

Apple cider
Preparation:
Fill your blender perhaps halfway with fruit. Start with ½ cup of apple cider. Add more as you blend to reach the consistency you desire.
Source: Tiny's at Pike Place Market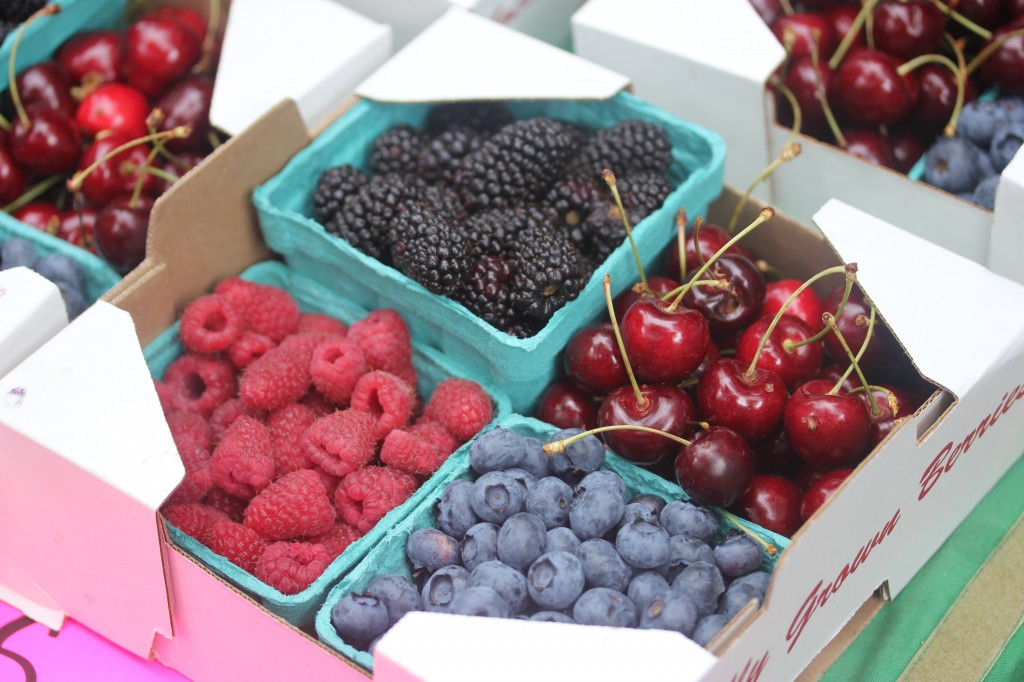 At the Portland farmers market, the big one on Saturday in the Park Blocks, we saw this clever idea from one of the vendors. In the Northwest, now is the peak season for berries and cherries of all kinds. Which one or ones should you pick? This vendor makes it easy: there's a "to go" collection of three boxes of berries and one of cherries. There's a simple charm to having all of these nestled together, literally ready to go.
It's a terrific idea for a picnic or to take as a dinner party gift. This spread of early summer flavor lets you savor and compare. Are blackberries really the best, does the flavor of raspberries linger longer, is the squishy tartness of blueberries unsurpassed, and can you ever forget the lovely notes a cherry leaves in your mouth.
I hope other vendors at other farmers markets adopt this idea to make you instantly ready to enjoy the full range of summer sweetness.