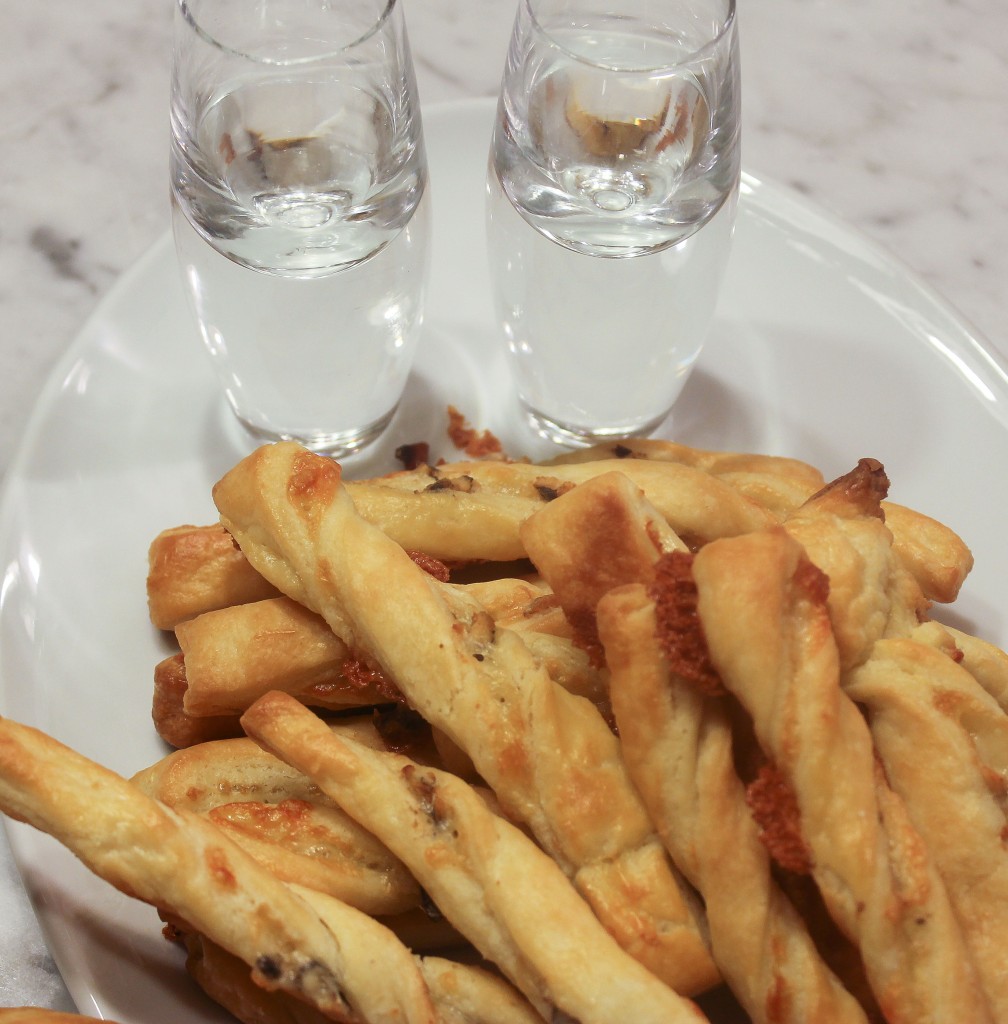 Having a party? Need a quick appetizer to tantalize your guests? These anchovy twists are flavor grenades. Serving these lovely twists will give you a running start for a flavor profile that will have everyone bubbling and provide you with a theme for the entire evening.
Anchovy offers an intense flavor that is readily matched with strong cocktails [think margaritas!]. And this spikey flavor naturally leads to a dinner table adorned with Caesar Salad [more anchovy!] and crusted protein [grilled steak or lamb chops].
While you've probably had cheese twists lately, these anchovy gems are quite different: soft and tender, not hard and crispy. That feel-and-taste distinction will have your guests guessing what other twists you have planned for them. [Clearly, some twisted cookie recipe is needed here. I'm off and researching!]
Anchovy Twists
Yield: 20-25 twists
Ingredients:
1 Quantity Pastry with Quark [recipe follows]
1 egg, lightly beaten, for glazing
2 ounces anchovy fillets packed in oil, drained and finely chopped

Grated sharp cheese [optional]
Preparation:
Make the Pastry with Quark according to the recipe below but divide it into two portions before wrapping in plastic wrap.
Preheat the oven to 425°F.
Take the pastry out of the refrigerator and remove the plastic wrap. Roll one portion out on a lightly floured surface, with a rolling pin, into a rectangle about 16×12 inches. Repeat with the other portion.
Brush some of the beaten egg over each portion of pastry. Divide the chopped anchovies in two and spread them evenly over half of each pastry rectangle.
Optionally, at this point you can enrich the twists by sprinkling with some grated sharp cheese.
Fold the bare pastry half over the anchovy [and cheese] filling and press gently together. Repeat with the other pastry rectangle. Brush the remaining beaten egg over the top. Cut into strips about ½ inch wide and twist each strip into a spiral. Arrange on the prepared baking sheet.
Bake in the preheated oven for 7-9 minutes, or until golden brown.
Serve warm or cold.
Pastry with Quark
Ingredients:
2 sticks unsalted butter,
softened at room temperature
8 ounces (1 cup) quark or pot cheese
2 cups all-purpose flour
1 teaspoon baking powder
Pinch of salt
Preparation:
Put the butter and quark in a mixing bowl and beat together with a wooden spoon until well mixed.
In a separate bowl, mix the flour, baking powder, and salt together. Tip into the mixing bowl and mix until a dough forms.
Roll into a ball, then flatten into a disk before wrapping in plastic wrap.
Refrigerate for at least 30 minutes before continuing with the recipe you are following.
Source: Nordic Bakery Cookbook by Miisa Mink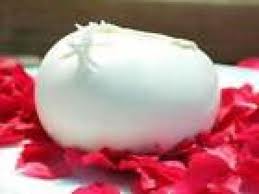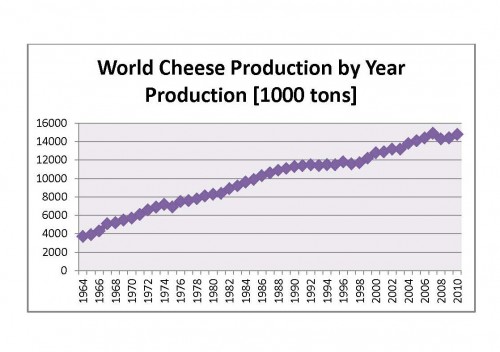 How much cheese do we make? Where is it made?
Thanks to Professor Ito at Kyushu University we have the pretty dramatic data in the graph here. The world now makes about 14,000 units of cheese a year, a unit being 1000 tons, actually metric tons. That's 14,000 units  X 1000 x 2204.62 pounds per metric ton or 30,865,680,000 pounds of cheese per year. Or 30 billion pounds. Or about 5 pounds per person per year.
The growth, as you can see, has been sharp [no pun intended]. We make four times the cheese we did in 1964. In those days, in America, cheese was spelling "Kraft" and it came in a just few packages, mostly neatly sliced for you to quickly use. A "Cheese Store" was something very ethnic and rare. In New York City, in Boston's North End, at one of the city markets in Baltimore or Philadelphia. I don't think there were many cheese stores in Phoenix fifty years ago.
Now, cheese in ubiquitous. When you enter, say, a Whole Foods, first you walk through produce and then it's the cheese. The layouts are all designed so you cannot escape the landscape of cheeses from around the world, all laid out for you to sample, ponder, and take home.
And speaking of world cheese, who makes it? You'd be surprised:

Top Cheese Producing Countries [1000 metric tons]




United States
4,275 [2006]
Germany
1,927 [2008]
France
1,884 [2008]
Italy
1,149 [2008]
Netherlands
732 [2008]
Poland
594 [2008]
Brazil
495 [2006]
Egypt
462 [2006]
Argentina
425 [2006]
Australia
395 [2006]
Yes, the we have met the leading producer and it is us. In the United States, we make as much cheese as the entire world made fifty years ago. And our cheese production is more than scaled up Kraft. Across the nation, artisan cheese makers have created a revolution. Taste something from Cowgirl Creamy in Mendocino County in California, and you'll understand at first bite.
Some of the countries here will, of course, surprise you. When was the last time you sampled cheese from Brazil or Egypt? They make it, but they don't export it.
Who does export? France, Germany, the Netherlands and Italy lead the pack of exporting countries. The United States? We don't even make the Top 10 list of exporters. We make it. We eat it. Some countries make it and just export it. Ireland exports 95% of the cheese it makes.
America's favorite cheese? Mozzarella, that cheese in the top picture. Why? It's a third of the cheese we eat and the reason is pizza.
Source: for these great facts and figures, thanks to Wikipedia [Topic: Cheese: World Production and Consumption].