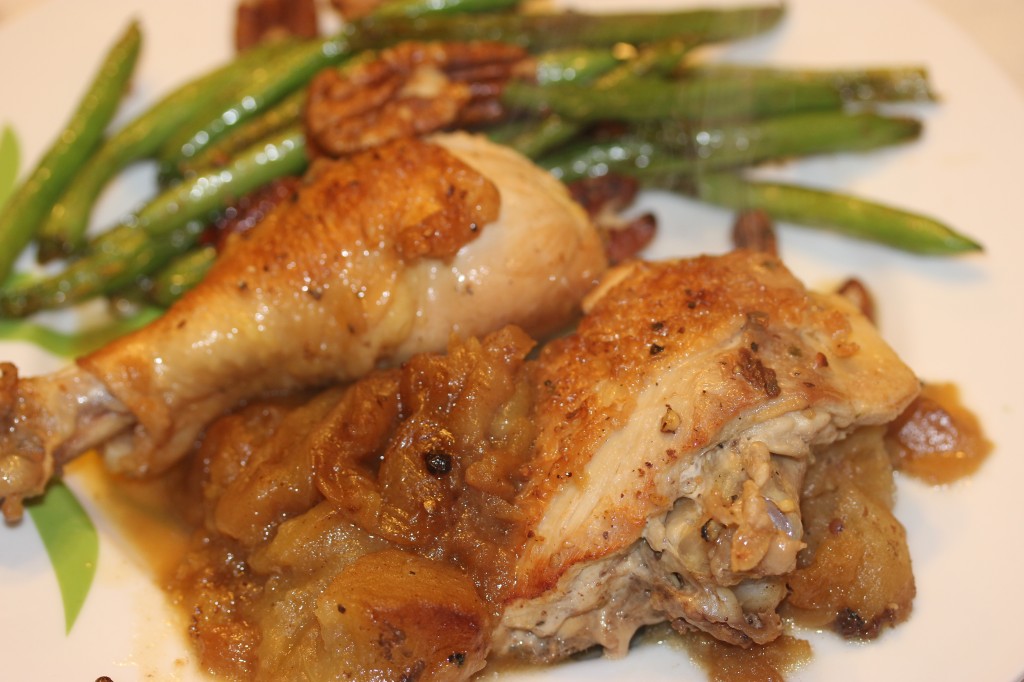 Hearty and regional. Calvados is the apple-based treasure that Normandy prides, along with its chickens. The Normandy coast is not quite the same climate as the south of France. The terroir affects everyone and everything. The people, often with several layers of clothing to stave off the cold and mists. The chickens, who tend to plump with some extra fat, their version of layering. And trees, short, groomed and with trunks and branches braced for the storms that can appear year round.
We looked at several cookbooks and websites in search of a recipe that can be easily prepared and thoroughly enjoyed. This one seems the very best fit.
Of course, we modified it. We had already bought chicken parts, because Suzen loves white meat while I favor the dark. No matter. And, since I seem to be developing just the slightest reaction to mushrooms, Suzen left those out. So the picture above is what we ate, and the recipe below is yours to enjoy or adapt to your own whims.
"I don't want to cause you any pain," Suzen said as she put the mushrooms back into the refrigerator. She'd seen me eyeing them with disdain, if not fears of pain.
If, if only she thought that way every day. If I could just train her on one thing a day, then after a decade I'd be …
Well, I should not complain. With thighs and legs and with no mushrooms, this was a delightful meal. After all, the liquids are calvados and cream. We ate the whole thing with only two layers of clothing. Serve with sides of beans or peas or even summer carrots.
Chicken with Apples and Calvados
Yield: 4 servings
Ingredients:
1/2 cup all-purpose flour
1/2 teaspoon seasoned salt
4 skinless, boneless chicken breast halves
1/4 cup butter
1/2 cup chopped green onions
3 cups sliced fresh mushrooms
3 Granny Smith apples, peeled and sliced
1 cup apple brandy
1 teaspoon dried thyme leaves
1 teaspoon salt
1/2 teaspoon pepper
1 cup heavy cream
Preparation:
Combine flour and seasoned salt in a wide, shallow dish. Coat the chicken breasts in the seasoned flour. Heat the butter in a large skillet over medium-high heat. Brown chicken in the butter, about 3 minutes on each side. Transfer chicken to a plate and tent with foil.
Combine the onions, mushrooms, and apples in the skillet. Cook and stir until the apples are just tender, about 5 minutes. Stir in the brandy, thyme, salt, and pepper; bring to a simmer. Return chicken to the pan; cook, uncovered, about 10 minutes. Stir in cream, and simmer until thickened, about 5 minutes.
Source: allrecipes.com
Photo Information [top picture]: Canon T2i, EFS 60 mm Macro Lens, F/4.0 for 1/60th second at ISO-400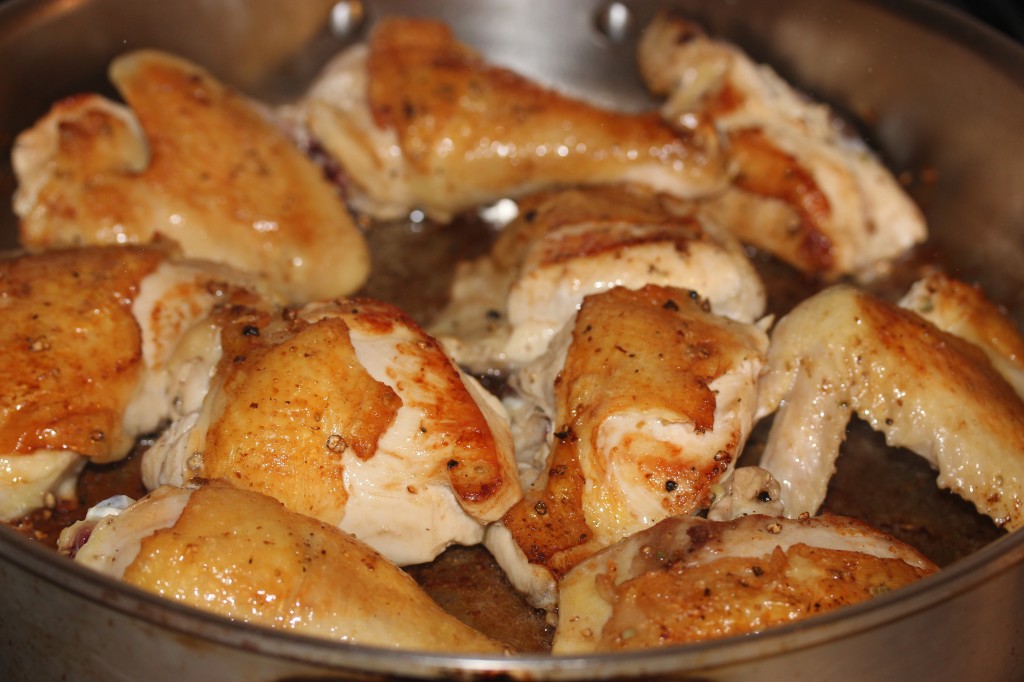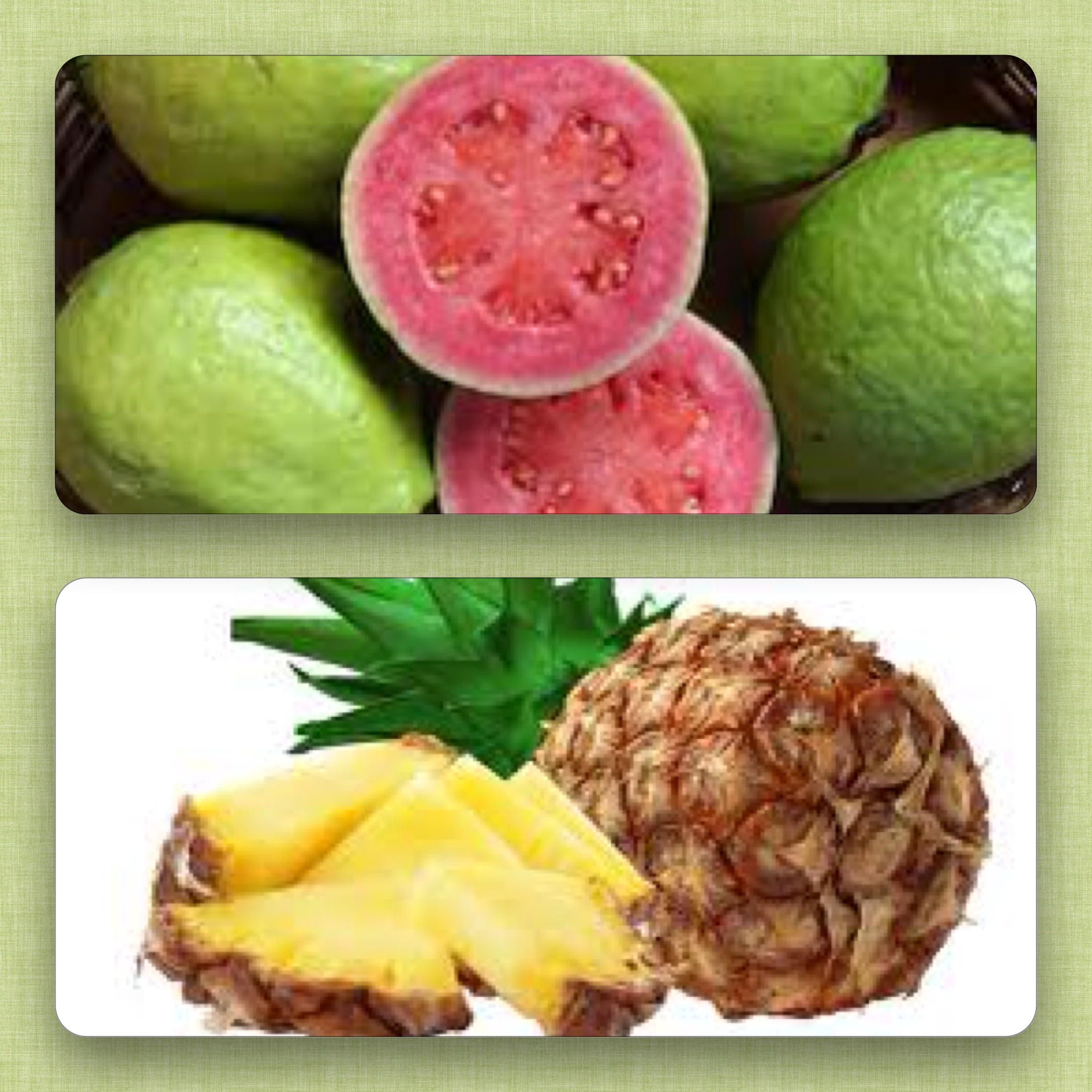 Punch. Punch can be a very useful contribution to a party, particularly one you are giving. It's an easy way to supply beverages to your guests with modest labor. After all, when the guests are an hour away, who wants to be worrying about ice, a missing bottle of rum , or how many lemons and limes still need to be squeezed.
The grand thing about this punch is the flavor combination: pineapple is paired with guava and Calvados. The chances are, you haven't tried this before. The chances are, you will again.
Sparkling Pineapple Guava and Calvados Punch
Yield: Serves 10
Ingredients:
1 cup guava nectar
1 3-pound ripe pineapple, peeled, cored, and cut into 1-inch chunks
¼ cup honey
2 quarts cold pineapple juice
Two 750-ml bottles cold brut sparkling wine
¾ cup Calvados or Cognac
Preparation:
Pour the guava nectar into an 8-inch metal ring mold. The nectar should cover the bottom of the mold. Freeze until firm, about 25 minutes. Put the pineapple chunks and honey in a blender and puree until smooth. Pour the pineapple puree over the frozen guava nectar. Cover and freeze until solid, at least 2 hours.
In a large punch bowl, combine the pineapple juice, sparking wine and Calvados. Warm the bottom of the mold under hot water to thoroughly loose the pineapple ice. Invert the ring onto a sheet pan, than carefully lower it into the punch. Guava side up. Ladle the punch into glasses and serve.
The pineapple guava ring can be frozen for up to 3 days.
Source: myrecipes.com