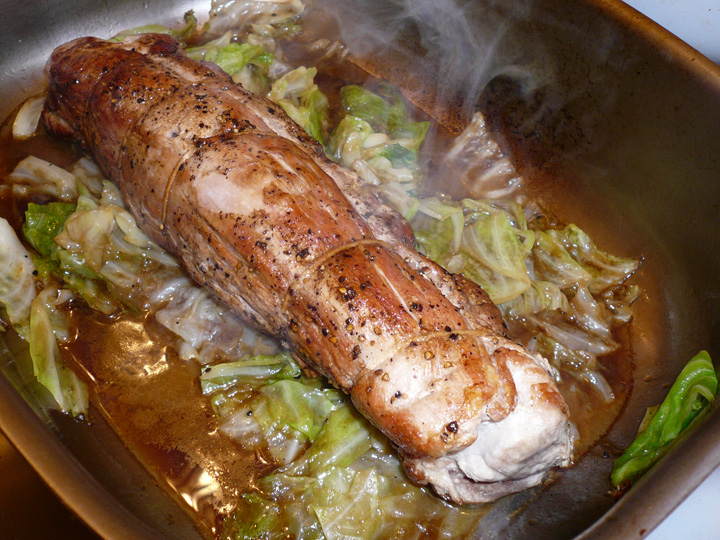 The word "great" is used too often. Not every good thing is great. And there can be real debate sometimes about whether a thing or a chef is great. When it comes to Chef Joel Robuchon, the only debate is over how great: greatest French chef of the last 20 years, 50 years, 100 years, or just plain ever.
If you have ever had the pleasure of dining in a Robuchon restaurant, you are probably tempted to say "ever." If you haven't dined yet, but you turn instead to The Complete Robuchon, you'll say "ever." This book is subtitled "French home cooking for the way we live now." And that description tells you why this excellent cookbook is approachable by any of us. Don't let the "Robuchon" name frighten you at all. Let it inspire you.
This really is home cooking, not restaurant style recipes you might not be able to tackle. And, it is contemporary in the selection of recipes. Okay, one of the chapters is Poultry and Rabbit. Not just Poultry. This is a French recipe and the ideas here surely reflect the inspirations of France, city and country. I will blog a rabbit recipe and you will like it. Just not until after Easter.
The 800 pages in this book span everything you would expect in a French home cookbook of integrity. There is a Stocks and Sauces chapter, for example, that has five butter sauces including Nantais Butter Sauce for poached or grilled freshwater fish. That's an example of the breadth of recipes here and how they are targeted to specific foods. Robuchon know what goes with what.
Last weekend, I wanted pork. Which my husband Brian loves. I wanted cabbage. Which Brian hates. I didn't care, and he ate the cabbage and he liked it. He knew I was cooking from Robuchon, and he knew better than to complain.
This recipe is simply fantastic. It appears wonderfully complex on your plate. Each bite is wondrous. It's my first test from this inspiring book. More to come!
You'll learn a nice technique here about creating infused oil you can use in other dishes.
Pork Fillet Mignon with Cabbage
Serves: 4
Ingredients:
5 large pods black cardamom
½ cup (10 cl.) peanut oil 2 pork
2 filets mignons, % pound (400 g.) each
Salt
Pepper
1 teaspoon butter
20 leaves  green cabbage, blanched chopped in half, and large central ribs removed
1 teaspoon

sherry vinegar
Preparation:
Open the cardamom pods, remove the seeds, and crush them. (You can crush them by putting them on a clean dish towel, folding a layer of towel over them, and running over them with a rolling pin.) Put the crushed seeds in a small saucepan and heat over very low heat for 1 or 2 minutes, stirring with a spatula. Add the peanut oil and cook for 2 minutes, still over low heat. Remove the pot from the heat and set it aside for 30 minutes to infuse.
Remove the meat from the refrigerator 15 minutes before you plan to cook it.
Season both sides of the meat with salt and pepper. In a Dutch oven pretty enough to bring to the table, heat 3 tablespoons infused oil over low heat (include a few cardamom seeds, too). Add the butter, and when it melts, lay the filets mignons in the pot. Cook for 10 minutes on one side, rotating the fillets in the pan and basting them with cooking juices. Turn them over and cook 15 minutes on the second side rotating and basting as before. Remove them to a plate and tent with aluminum foil.
Spoon the fat from the surface of the pot and discard. Put the pot back over low heat and add the cabbage leaves. Stir. Add a few bits of cardamom seed from the infused oil and ½ cup water. Cover and simmer for 10 minutes, stirring once. In the meantime, in a small bowl mix 2 tablespoons infused oil with the vinegar.
When the cabbage has simmered for 10 minutes, remove the cover and lay the pork on top of the cabbage. Pour the oil-vinegar mixture over the meat. Cover the pot again and leave for 5 minutes over low heat. Serve in the pot.
Source: The Complete Robuchon by Joel Robuchon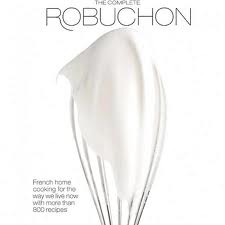 Here's a blog from Suzi. It's all about vegetables: no chocolate or high proof alcohol. As a concession to my husband, this recipe does include wine and sugar so I think Brian would approve. This recipe is one of my absolute favorites, and my staff loves it, and clients who comes to CBTB rave about it. This dish offers sweetness and sour topped with caraway seeds…perfect.
Our client tonight here in Tribeca wanted a very special meal so we served them these three courses. With all the inherent richness recipes including the delicate venison, people left talking about the cabbage. It must be something about the holiday season. Or the chill factor being at zero. Here's their menu:
Glazed Scallops with Almond Butter Sauce
Pistachio-Crusted Venison Au Jus with Mashed Root Vegetables and Braised Red Cabbage Confit
Chocolate Pecan Tartlets with Maple Ice Cream
And here's the dish they loved.
Braised Red Cabbage Confit
Yield: 6 Servings
Ingredients:
1 small head red cabbage, quartered and cored
1 medium red beet
½ cup red wine vinegar
¼ cup sugar
5 tablespoons butter
1 small onion, thinly sliced
1 bouquet garni (thyme, rosemary, parsley and bay leaf)
1 tablespoon caraway seeds
½ cup freshly squeezed orange juice or orange concentrate
½ cup dry red wine
Kosher salt and freshly ground black pepper
Preparation:
Slice the cabbage into ¼-inch wide ribbons and place in a large bowl. Peel the beet and grate it on the large holes of a box grater. Add the grated beet, vinegar, and sugar to the cabbage and mix until well combined. Set aside for 30 minutes.
Melt 3 tablespoons of the butter in a large deep sauté pan over medium heat. Add the onion and sauté until golden brown, about 5 minutes. Add the marinated cabbage mixture and bouquet garni and cook for 10 minutes.
Add the orange juice and wine and simmer until the cabbage is tender and the liquid has reduced by half, about 15 minutes. Season to taste with salt and pepper and stir in the remaining 2 tablespoons of butter.
Recipe Source: Fresh from the Market by Laurent Tourondel