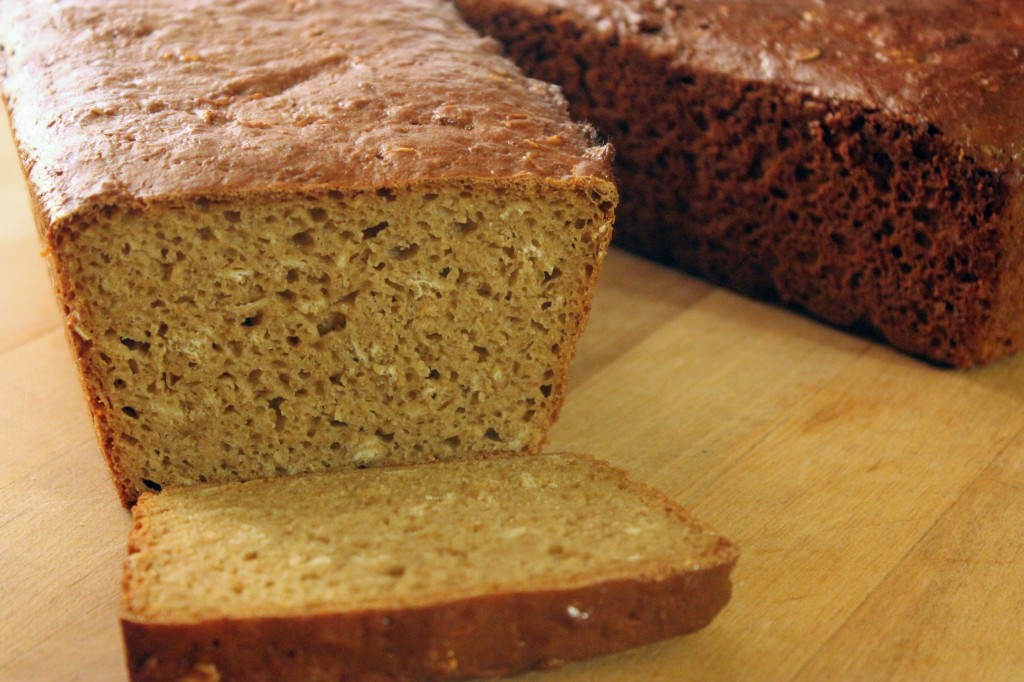 You may have heard in your life about different therapies people follow. Some are into yoga, some do marathons, some drink, some swim. Some attempt to do all these things in the same day. Therapists joke about their Mondays. The patients creep in for massive triage. Patients get advice and perhaps some medication, they recover, and the next weekend they are back at it. In the yin-yang of habits versus advice, yin wins.
Suzen is just that way. Her therapy is to bake. Every weekend. The girl simply loves flour. She treasures hours making dough, watching it rise, adjusting a heat lamp focused on a baguette, measuring the rise, shaping and punch the dough [better the dough than me], and finally gazing and smelling as loaves come steaming out of her ovens. It makes her happy. So that makes me happy, although I am the one lugging 50# bags of flour around. Take about dead weight!
As with many home bakers, Suzen first focused on French breads. Who wouldn't? Any trip to Paris will convince you that bread can be wonderful. A baguette, some French butter, and bottle of wine [red or white] is not a quick meal. It is a feast.
I have talked with her about counties beyond France and tried to describe my experiences as kid eating breads from Scandinavia and Germany. I was never able to get my point across, and she was never enticed. I lacked pictures and real recipes.
Then we got a copy of the Nordic Bakery Cookbook. The very first recipe is Archipelago Bread and Suzen jumped at it. The look of that first picture and the intrigue of the ingredients just grabbed her attention. And in a whirl, she was grabbing ingredients.
"I need barley flour," she pushed me out the door. "Hurry."
Neither rain, nor snow, nor … It's okay. It was only three miles down the hill to the local market and much of the road had been plowed.
She's made the bread multiple times. It is easy and faultless. Her bread looks just like one in the book, just like it. The taste is just as described. This bread is totally multi-tasking. It's suggested that you pair this bread with smoked salmon or pate with pickles. We did the salmon and were awed. This is not your mother's white bread. It has texture and flavor to match anything. Paired with smoked salmon, and some sour cream, and you have a very satisfying and complex flavor combination.
Yesterday it was steak sandwiches with horseradish sauce on this bread. Stunningly good. And you can make this bread yourself. You really can.
Archipelago Bread comes from the islands in the Archipelago Sea. That's part of the Baltic Sea, lying between Sweden and Finland. Lovely place to visit in the summertime. Both weeks of summertime. Winters there are times spent with gales and whitecaps on the waves and fireplaces offering solace, all while consuming very good bread. Like this one.
Archipelago Bread
Yield: 2 loaves
Ingredients:
For the bread:
2 ¼ cups lukewarm milk
1 envelope active dry yeast
6 ½ tablespoons plain yogurt
⅓ cup pure maple syrup
1 cup plus 2 tablespoons barley flour
1 cup plus 2 tablespoons old-fashioned rolled oats
old-fashioned rolled oats
2 cups dark rye flour
2 cups whole-wheat flour
1 teaspoon sea salt
For the glaze:
1 tablespoon pure maple syrup
3 tablespoons hot water
2 nonstick 2-pound loaf pans
Preparation:
Put the milk in a large mixing bowl with the yeast and whisk until it has dissolved. Add the yogurt and whisk to combine. Fold in the rest of the ingredients. There is no need to knead the dough; just mix it well to create a soft and sticky mixture.
Divide the mixture between the loaf pans, filling the pans only half full, as the dough will rise. Dip a spoon in water and use the back of it to press the mixture slightly down into the pans. Cover with a clean kitchen towel and let prove in a warm place for 2 hours.
Preheat the oven 325°F.
Bake the loaves in the preheated oven for 1 hour.
Meanwhile, make the glaze by putting the maple syrup and hot water in a small bowl and stirring until blended.
After 1 hour of the baking time, remove the loaves from the oven, brush some of the glaze over the tops, and return to the oven for another 45 minutes, or until dark brown.
Remove the loaves from the oven and tip out of the pans onto a wire rack. Brush a little more glaze over them and let cool under the kitchen towel for 1 hour. Eat warm or cold. The bread will keep in an airtight container for several days.
Source: Nordic Bakery Cookbook by Miisa Mink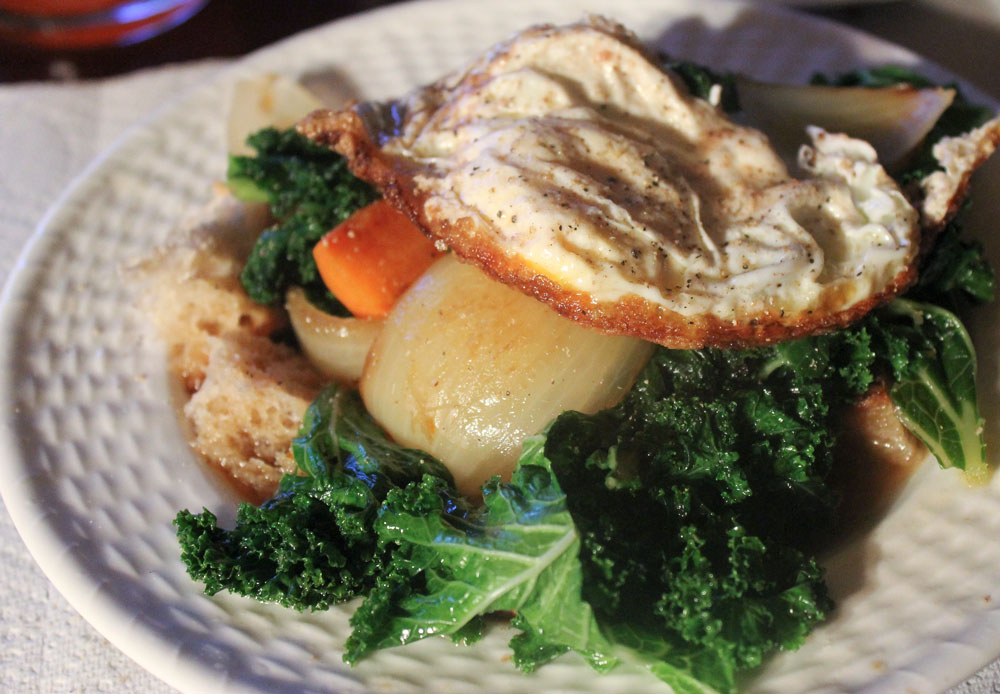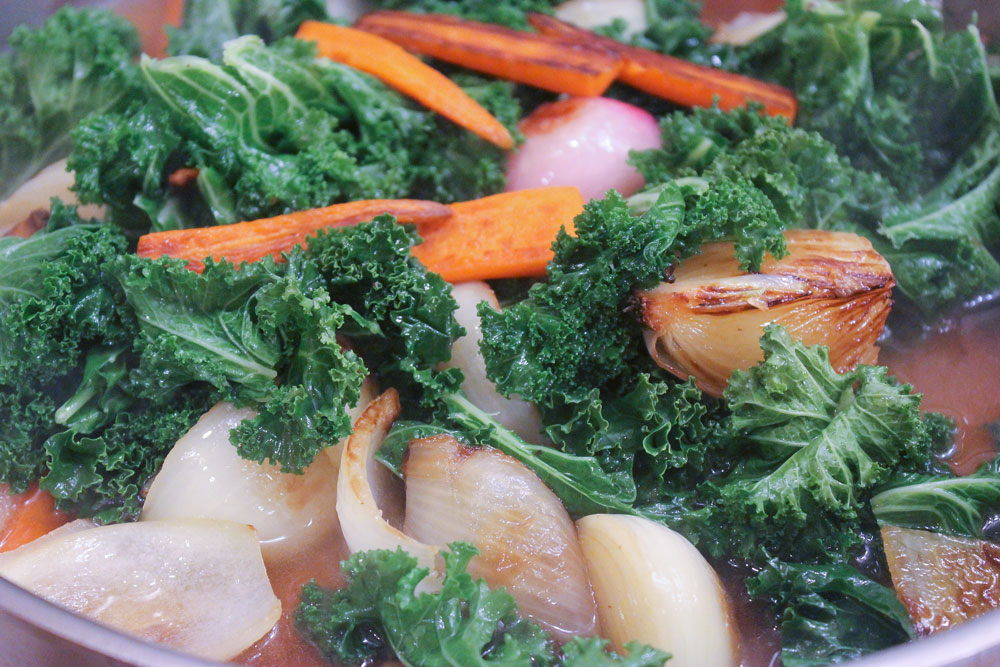 I pride myself on my baking. It has only taken, what, about twenty years to get good at it. But I bake bread and it is very, very good bread. I bring it to every dinner party Brian and I go to, and each hostess is delighted to serve it, warmed with butter on the side.
I'm probably one of the few people to keep 100+ pounds of different flours in bins in my basement, but I do. On weekends, when I go upstate to relax, Brian often says to me, "Take it easy today."
"I am," I tell him. He smiles because by early afternoon it is too late. I'm pretty well dusted with flour and the countertops have a dozen loaves in various states of rising, falling, doubling, or cooling. Our house smells like a bakery. I love it.
Of course, I'm never content. I'm always looking for new flours, new recipes, new ideas. When I found the new Tartine Bread I realized I had struck gold. If you love baking bread, then this book is must for you. I travel with it back and forth, read it, study it, and I eat the results.
Day old bread? Here's a very authentic, hearty recipe for you. When most of the population lived off the land and not in cities, a farming family's big meal needed to be lunch. Workers needed sustenance, for recovery from that  morning of labor and carrying forward until the sun set and cows came home. Literally.
The simplest forms of this recipe use onions fried in oil or goose fat and then poured over stale bread, topped with a fried egg seasoned with vinegar. This production is richer, using stock and more vegetables to craft a full meal.
You'll love this soup. You need Tartine Bread. The beautiful bread picture below is one of the Tartine recipes I tried with their superb techniques. I'll be writing about the recipes and the techniques in posts to come.
Le Tourin: A Sustenance Soup
Yield: 2 very large servings
Ingredients:
2 tablespoons olive oil or rendered duck or chicken fat, plus ¼ cup
1 bunch young carrots, peeled and cut in half lengthwise
2 yellow onions, cut into quarters
1 bunch kale, stems removed
1 quart rich chicken stock
2 large eggs
Salt and freshly ground pepper
Red wine vinegar
3 slices day-old whole wheat or country bread torn into chunks
Preparation:
Place a large sauté pan over medium-high heat and warm the 2 tablespoons olive oil. Add the carrots and onion quarters, cut-side down. Reduce the heat to medium and cook without stirring until slightly caramelized, 5 to 8 minutes.
Turn the vegetables, being sure to cook the second cut sides of the onion quarters. Cook until caramelized, 5 to 8 minutes. Add the kale and the stock and bring to a boil. Reduce the heat to simmer and cook for 10 minutes.
Heat a small omelet pan over high heat. Add the ¼ cup olive oil. When the oil is shimmering but not yet smoking, crack the eggs into the pan without breaking the yolks. Fry for about ½ minutes, carefully spooning some of the hot oil over the eggs to help cook the tops. Carefully pour off the excess oil. Season the eggs with salt, pepper, and vinegar.
Set the torn bread and vegetables in heatproof bowls. Pour the hot stock over the bread and vegetables. Top with the fried eggs and serve.
Source: Tartine Bread by Chad Robertson