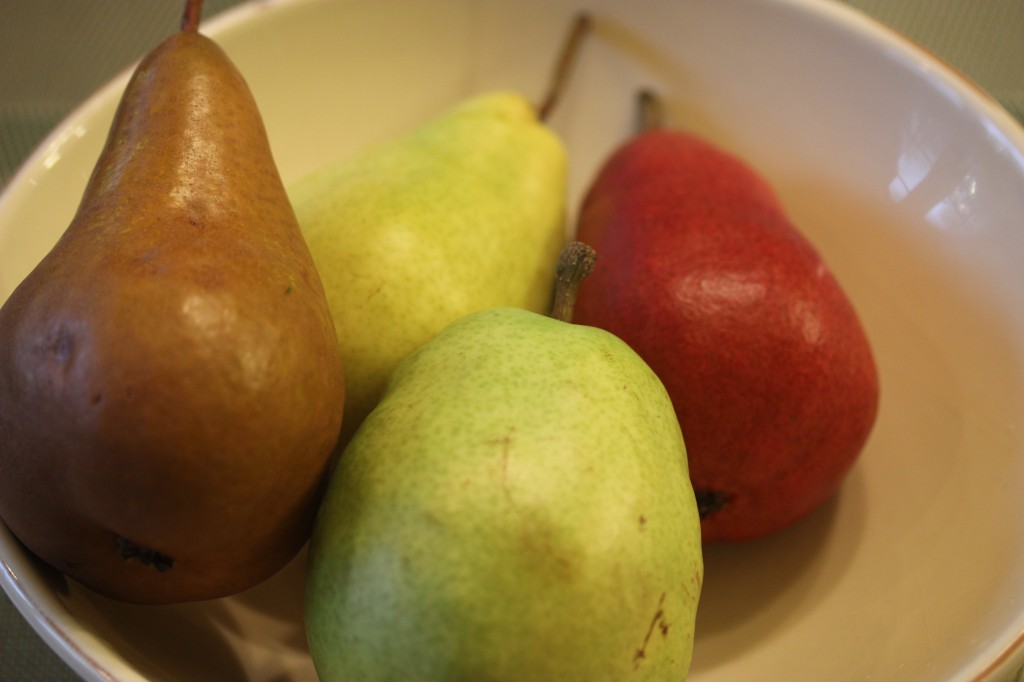 When it comes to salads, you can become stuck in a tragic rut. Different ingredients may go into the bowl, but do you just put the same dressing on them, night after night after night? Even the best salad dressing or vinaigrette can become a bit tired. You need variety in your life. Of course, you don't need disruption either. You want need a vinaigrette with a difference that is quickly made and long enjoyed.
Now, it does happen to be fall and we do have apple cider readily available. Here's an apple cider vinaigrette that you are sure to love. And what do you put it on? Boston lettuce with a bevy of pear slices, perhaps with some finely diced scallions and herbs, does it for Suzen and me. Nothing can top the sweet, delicate flavor of a fall pear. Literally, pearing the wonder of fresh apple cider and pears is a seasonal experience that makes you forget that all those leaves are gone. Or waiting to be raked. Or waiting for the next storm to toss them far, far away.
Apple Cider Vinaigrette
Yield: 1 ½ cups
Ingredients:
1 cup of apple cider
3 tablespoons fresh shallots, diced
2 tablespoons cider vinegar
2 teaspoons grainy mustard
½ cup olive oil
Preparation:
Place the cider, shallots, vinegar and mustard in a bowl. Whisk to mix. Gradually pour in the oil while continuing to whisk. Create an emulsified mixture and use pour immediately over your salad ingredients.
Source: A great website I can't find again. Sorry, Brian.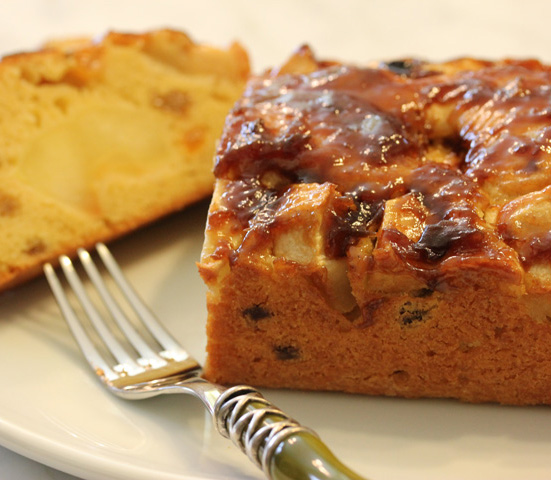 Brian and I miss France. Over the years, we've accumulate weeks in Paris and enjoyed traveling through the Loire Valley and Burgundy. The rest of France beckons.
It's not a place to rush. You want to walk, stroll, meander down every street and byway. And sample. In Paris, in every block there is store to stop in, wonderful coffee to drink, and sweets that simply must be consumed.
In New York City, there are pockets of Paris created by Francois Payard. His bakeries offer superbly authentic tastes. We know. His latest bakery is a mile from us and we've walked there on the coldest day.
And if you can't walk to Canal Street in Manhattan? Then try Payard's exciting cookbooks. I had a surplus of apples last weekend and I also had my treasured copy of Simply Sensational Desserts. This apple cake is rich, distinctly French, and a delight. This recipe was created by Payard's father in Nice and he sold 100 a day. One taste and you'll know why.
Payard says you can make this cake with apricots, too, using 15-20 apricot halves. The cake can be kept in the refrigerator for a week. Chances are, it won't last that long.
Apple Cake
Yield: 10 t0 12 servings
Ingredients:
⅓ cup raisins
3 tablespoons dark rum
1 scant cup (136 grams) all-purpose flour
¾ teaspoon (3 grams) baking powder
8 tablespoons (1 stick) (113 grams) unsalted butter, softened
1 cup (115 grams) confectioners' sugar
3 large eggs
2 apples, such as Fuji or Rome, peeled and cored
¼ cup (60 grams) Apricot Glaze (recipe follows)
Preparation:
Preheat the oven to 325°F. Butter an 8 ½ X 4 ½ X 2 ½-inch loaf pan. Dust the pan with flour, tapping out the excess.
Bring a small pan of water to a boil, add the raisins, and boil 1 minute. Drain and repeat the process. Drain the raisins well a second time and place in a small bowl with the rum. Stir and set aside.
Sift together the flour and baking powder.
In the bowl of an electric mixer fitted with the paddle attachment, mix together the butter and confectioners' sugar on medium speed. Add the eggs one at a time, beating well after each addition. Scrape down the side of the bowl with a rubber spatula. Mix in the raisins and rum. Add the dry ingredients and mix on low speed until blended. Spoon half of the batter into the pan and smooth into an even layer.
Cut one apple into 12 wedges and arrange them of the batter, down the center of the pan, so their sides touch and the domed side of the wedge is on top. Spoon the rest of the batter over and around the apples and smooth top. Cut the other apple into 8 wedges and then cut each wedge in half crosswise. Arrange the wedges in a single row along each long side of the pan, pressing the center-cut sides of the apples against the sides of the pan. There will be two rows of apple slices, with their points toward the center of the pan and exposed batter in the center. Gentle push the apples into the batter, leaving the top of the apples exposed.
Bake the cake for 60-65 minutes, until the top is golden brown and a toothpick inserted in the center comes out clean. Cool the cake in the pan for 15 minutes. Unmold the cake and turn it right side up. Gently brush the apricot glaze over the top of the hot cake. Allow the cake to cool completely before cutting into slices.
Apricot Glaze
Place 1/3 cup apricot preserves into a small heatproof glass measure and microwave on the high power for 30 to 45 seconds, until bubbling. Strain the hot preserves through a fine-mesh sieve into a small bowl. Use the glaze warm.
Source: Simply Sensational Desserts by Francois Payard