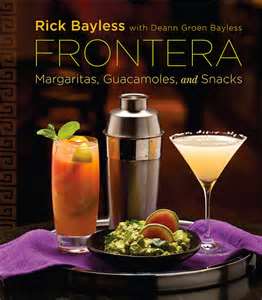 Mexican food maven, Rick Bayless, has a wonderful new book. Frontera: Margaritas, Guacamoles and Snacks offers sensational ideas from his famed Frontera Grill restaurant.
Here's a beverage idea, a duo idea, that is not a margarita but does employ the ever-versatile tequila. It's a sweet agua fresca that can be converted into a delightful cocktail.
The agua fresca is watermelon with lime juice and sugar. By itself, it's very satisfying on a warm day. [Oh, come on, spring will come. Summer will follow. Have some faith. Wait a moment here, I have to close my window. So damn cold …]
And for the cocktail, some tequila and that wonderful liquor Aperol transform agua fresca into something with deeper meaning. Well, deeper flavor.
Watermelon Lime Agua Fresca
Yield: 4 cups
Ingredients:
A 3-pound chunk of ripe, seedless watermelon
½ cup fresh lime juice
½ cup sugar
Water
Preparation:
Cut the rind off the watermelon, then cut the fruit into rough 1-inch chunks. You need about a generous 4 cups [1 ½ pounds] cleaned cubes.
Put the cubes into a blender — or better a Vitamix — then add the lime juice and the sugar. Blend until smooth.
Now, look at the measure scale on the side of your blender and add enough water to make 4 cups. Blend to mix. Strain to remove any seeds [that's the good part about using a Vitamix: typically no seeds survive and you get all the nutrients].
Pour into a storage container, cover and refrigerate. This agua fresca is best used the day it is made.
Watermelon Lime Cocktail
Yield: 8 cocktails
Ingredients:
One batch of watermelon lime agua fresca [recipe above]
1 ½ cups blue agave blanco tequila
¾ cup Aperol
8 cups ice cubes
Preparation:
In a large pitcher, combine the tequila, Aperol and watermelon lime agua fresca. Stir to combine, then cover and refrigerate until chilled, about 2 hours.
When ready to serve, pour about ¾ cup of the cocktail mixture into each of eight 12-ounce highball glasses. Add about a cup of ice to each one and serve immediately.
Source: Frontera: Margaritas, Guacamoles, and Snacks by Rick Bayless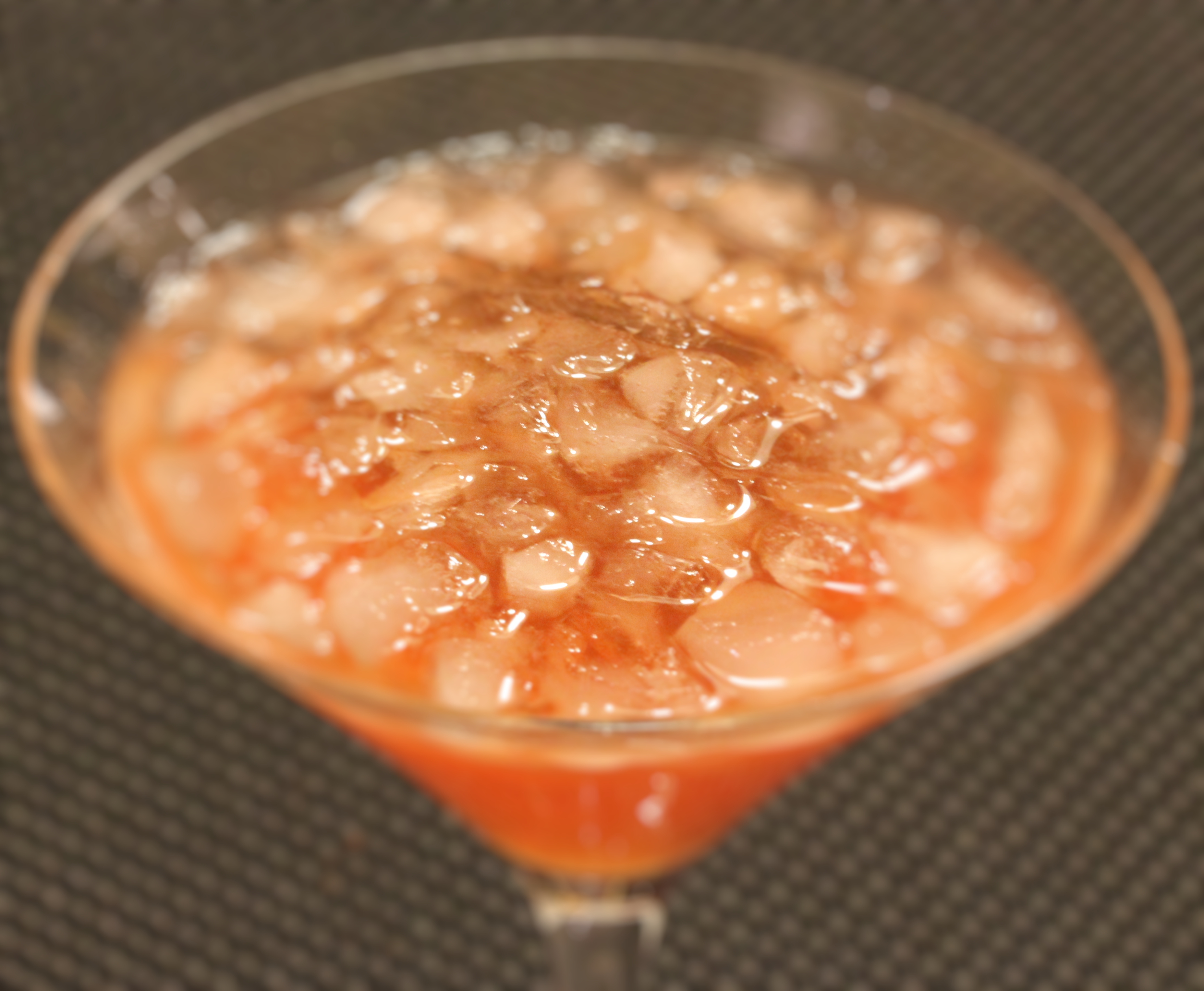 Neglect. It's an awful thing. And to be big and luscious and still be neglected makes aboslutly no sense.
Uh, no, I did not misspell abosolutly up above and here. It's a pun. This is a vodka drink.
Grapefruit, actually ruby red grapefruit, is the item of the day. We use a bushel of lemons and limes and some oranges for our cocktails. But grapefruits? Far less often.
I think I mentioned here once that George Washington had a line item in his budget for ships to bring up Caribbean citrus so his Continental Army officers could make those rum concoctions that won us our liberty.
Here the spirit is vodka, not rum. In fact, vodka, not rum or whiskey is the number one selling spirit in the United. How do I know? Why is this true? I just read Vodka Distilled by Tony Abou-Garmin, a wonderful one-theme book from a mixologist with over 30 years of inventiveness. I'll write more about Vodka Distilled next time.
For now. Mix this. Drink this. Savor this.
Ruby
Yield: 1 cocktail
Ingredients:
1 ½ ounces vodka [preferably potato based; why? Well, read Vodka Distilled!]
½ ounce Aperol
¾ ounce St-Germain Elderflower liqueur
¾ ounce freshly squeeze Ruby Red Grapefruit Juice [fresh, not bottled, I must insist]
¾ ounce freshly squeezed lemon juice [again, fresh]
1 tablespoon of egg white [which I make optional]
Preparation:
In a mixing glass add vodka, Aperol, St-Germain, fresh grapefruit and lemon juice, and egg whites. Shake with ice until well mixed and the egg white are emulsified. Strain into a chilled champagne saucer or, in my case, a martini glass. Garnish with the oils from a grapefruit slice.
Source: Vodka Distilled by Tony Abou-Garmin