Events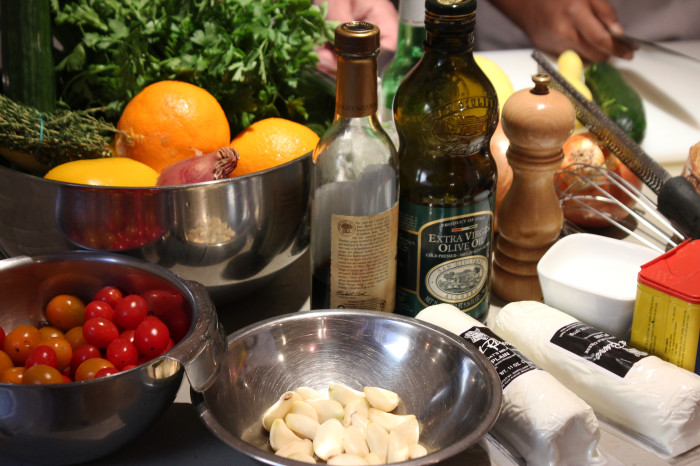 We offer events for both corporations and private parties.
Our corporate clients are interested in NYC team building activities and we offer several programs to match those needs. We've pioneered culinary team building events, and we have developed custom kitchen programs to make team building fun, rewarding and even delectable. Our programs range from a evening of cooking comaraderie to truly advanced team building exercises right in the kitchen.
We can offer kitchen challenges to improve team communication, resource sharing, and organizational skills. We have options to make your event just what you need.
And, while our Tribeca kitchen is wonderfully beautiful and completely equipped, we can take Cooking by the Book on the road to your company or a party space. We have traveled across the country with our program, entertaining and educating thousands of corporate guests.
For private parties, our programs are a little less energetic and definitely targeted towards fun with a dash of culinary learning. If you are up for a kitchen challenge as part of your birthday celebration, we can fulfill that wish. Our private events are definitely centered around preparing a delectable meal with friends, family or colleagues. Whether it is a birthday, an anniversary, or a shower event, at Cooking by the Book you'll create meals and memories.
Please use the menu items on the left to survey our corporate and private offerings.