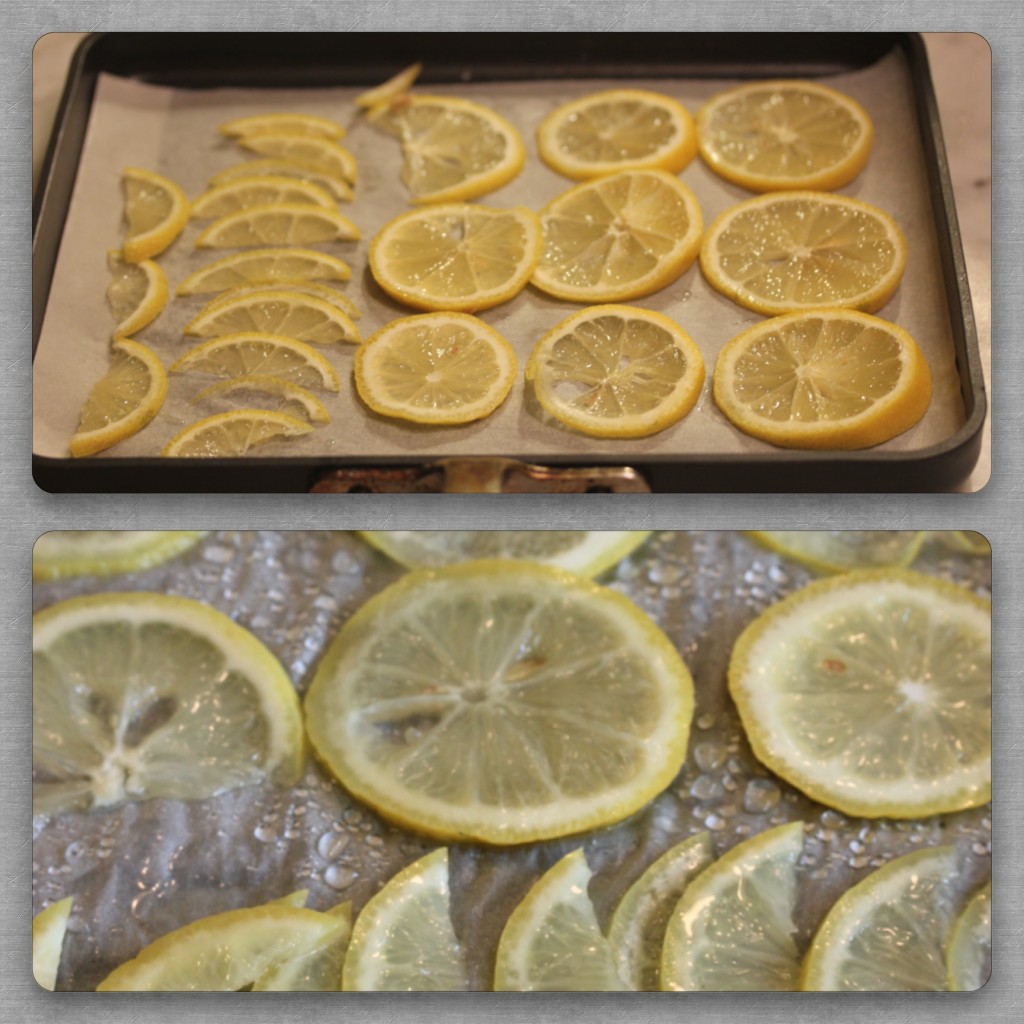 What do you do if you need an ingredient, now, and it normally takes days or weeks to make it? Like, say, preserved lemons.
You Google and maybe you are lucky, like finding this wonderful site for quick preserved lemons:
http://www.quietinglife.com/2012/12/quick-preserved-lemons.html
Basically, you thinly slice lemons, put salt and sugar on them, cover with a press and wait a mere three hours. Do you have a panini press? We do makes for great preserved lemons.
The taste, after just three hours, is quite remarkable. You get lemon, salt, and sugar. What a surprise? But there's an intense flavor there, no longer a mere bite, that shows the meshing and mellowing of the hours. It's lemon but very comfortable to eat.
In fact, Suzen made this little remark: "Stop eating them! I need them for the roast." The roast recipe comes tomorrow. I'll be doing more preserved lemon slices. These are the perfect garnish for a cocktail.
Sources: quietinglife.com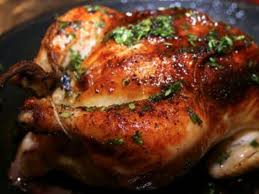 It's Thursday. I can guess two things are going to happen for you between now and Monday.
First, you are going to go shopping.
Second, you are going to buy a chicken.
But what will you do with it? And what do you wish you could do with it?
Sometimes reality swamps ambition. You can have that chicken on your kitchen counter and you want to do something good, something different. You wonder how Thomas Keller would do it. Or Alan Ducasse. Or one of the other star chefs. You might even have their books on hand, but do you have an afternoon to sit and compare and decide?
You don't have to. There is a great website call greenmarketrecipes.com. And buried there is this page:
http://greenmarketrecipes.com/poultry/best_roast_chicken_recipes.htm
There you will find a table with the roasted chicken techniques from 11 very famous, very good sources. Mr. Keller and Monsieur Ducasse and Tom Colicchio and other very talented sources.
The table describes the prep work, the cooking technique, and some after cooking comments and ideas. There is detail here, but not too much. In a cup of coffee, you can read, consider, and decide on how that chicken is going to come out. Maybe your mom's technique is still the one you need to use. Or, maybe, you can explore new territory, new worlds.
I always wondered what they did on Star Trek. I mean they are out there for years, there is no chicken ranch on the ship, so they need to fashion chicken from the molecule up. I, I just don't know if I would ever volunteer for Star Fleet Command with that culinary future before me.
Fortunately, the current president has effectively canceled the United States manned space program so none of us will be faced with such a difficult choice. Of course, when the aliens land and ask why the hell we have not shown adventuresome spirit, I don't know what we're gonna say. We'll just probably chicken out.