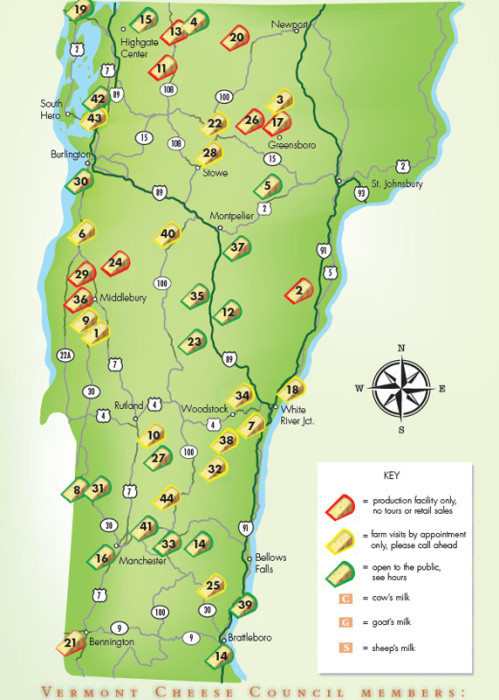 Fall. And leaves.
And cheese.
If you go to
http://www.vtcheese.com/cheesetrail.htm
you will find yourself presented with this lovely map of artisanal cheesemaker around Vermont. And the rest of the page there will actually put cheesemaker names to those numbers! The site offers tools, information, and a special Google map laid out for you to plan a cheese tour.
Way up north in Vermont, the leaves are already in peak. How do I know? I went to 
http://www.foliage-vermont.com/
There you can get a daily guide to the progress of fall and the colors.
So, if a weekend outing is in your plans. If you love fall and cheese, you've got the perfect way to plan the pathways of a distinctively wonderful cheese country.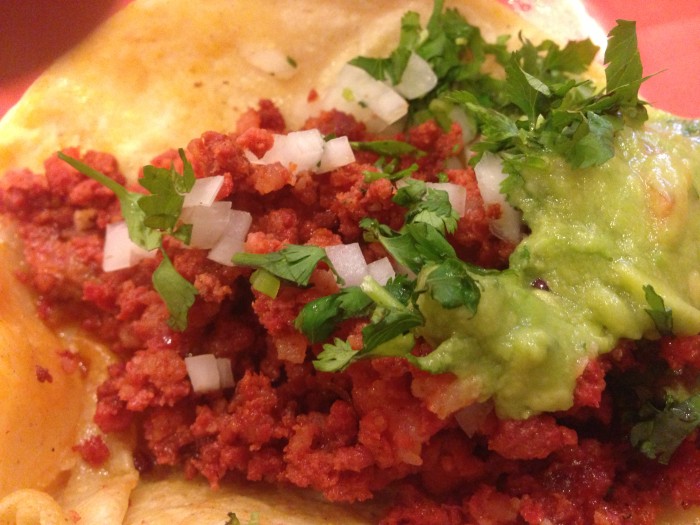 I live in Tribeca, now famous and trendy. I moved here 26 years ago when it was gritty and isolated. I could walk out at 10PM and be the only person on the street.
Life does change and my neighborhood most definitely has. If you wander out at 2AM the streets here are still peopled with folks moving bar to bar. In the daytime, every block has at least three strollers. Tribeca is popular and populated. It's now much more an integrated part of Manhattan, an island of towers and wealth.
Increasingly, to find reality — or what I perceive to be real and homey — I turn to Brooklyn. Sprawling, densely populated and home to hundreds of ethnic groups. Fifth Avenue in Brooklyn has a Mexican neighborhood that stretches for miles and offers little stores with big surprises.
If you think Taco Bell is what Mexican food is about, then Tacos Matamoros, 4805 5th Avenue, is going to make you stop, wonder, think, and hopefully taste. When the menu offers you a tripe taco, you may be in Brooklyn but you are really close to Mexico. That picture? It's the chorizo taco. Red sausage, offering spice but not too spicy, and topped with ultimately smooth guacamole. All wrapped up in a double thick soft shell. I cannot recommend this lovely spot more. Yes, I did chicken out on the tripe taco, but, really, it was brave to go with chorizo.
If you want reality with agua fresca instead of designer margaritas, then enjoy this little taco pitstop. And do wander the blocks of 5th Avenue in Brooklyn for a glimpse of Mexican culture you cannot find in Manhattan. The Dodgers may have long fled Brooklyn, but there are many reasons for you to return for a day, a night, or perhaps a chunk of your lifetime.