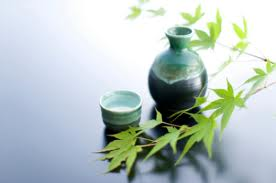 Taste of Sake
Come and experience the very elusive spirit of Sake. Sake is one spirit that many of us want to enjoy, but are just not sure how to approach.
Come and join us as we will be hosting 6 Sake producers from Japan as we pour a total of 9 sakes - some of which are not available yet in the US!
Our class will be lead by Sake Ambassador, Monica Samuels and she will be covering Sake from its distilled beginnings to understanding how Sake tastes and pairs with a variety of unexpected and very delicious foods.
The evenings Sakes' will be paired with foods from D.Coluccio and Sons of Brooklyn.
Our Sake Menu
Hakurakusei Junmai Daiginjo
Katsuyama Junmai Daiginjo
Jokigen Kimoto Junmai Ginjo
Yonetsuru Kappa Tokubetsu Junmai
Zaku Junmai
Saika Junmai Ginjo
Toyo Bijin Junmai Ginjo, Ohkarakuchi
Shun Junmai
Hojo Biden Yamahai Junmai
The Food Pairing
Imported Cheeses
Salami
Assorited Olives
Chocolates
Class Cost and Registration
The cost of the class is $50 per-person. To make a reservation, please go to this link:
http://www.brownpapertickets.com/event/335965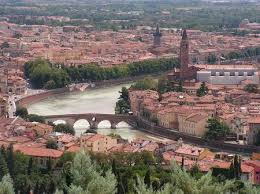 Some things in life take time and go slow. Like making wine. Months, years, decades may be needed.
Some things in life require speed. Like the wine class this Friday at Cooking by the Book:  The Wines of Verona this Friday, March 1st at 6:30PM. 
Yes, it is just 50 hours until this class devoted to premium wines from the north of Italy, a region where wine has been produced, savored and improved for over two thousand years. Our wine expert for the evening comes from a personal family wine-making tradition of over 400 years. That picture above is just one potential view of the dramatic scenes that Verona provides. But, of course, the real drama is in the vineyards as year after years the journey to ever better wine continues.
That expert and vintner, Giovanni Bertani of the Tenuta Santa Maria alla Pieve estate and winery, lives near Verona in the Veneto region. His family name has long been synonymous with the region's most admired and innovative wines.
Tenuta Santa Maria is an historic property dating back to Roman times; yet for Giovanni, his father Gaetano and brother Guglielmo, it represents their latest, most personal and most ambitious project to date. Behind Tenuta Santa Maria is the Bertani family's deep-seated commitment to creating a collection of superb quality, estate-bottled wines representing the finest expression of the local terroir. Here vine roots tunnel down to an extraordinary depth of 5 storeys, ultimately giving rise to a precious yield of little more than 2 lbs of fruit per vine.
At this Small Bites Big Sips class the bites will include:
Roasted Cherry Tomatoes Bruschetta
Marinated Salmon
A Presentation of Special Italian Cheeses
Spiced Lamb chops with Roasted Cherry Vinaigrette
Italian Cookies, of course, for dessert
The big sips will come from reds and whites personally  recommended by Giovanni and paired with our foods as the evening progresses.
We invite you to join us on March 1. You can register for the class by clicking on:
http://www.brownpapertickets.com/event/278172