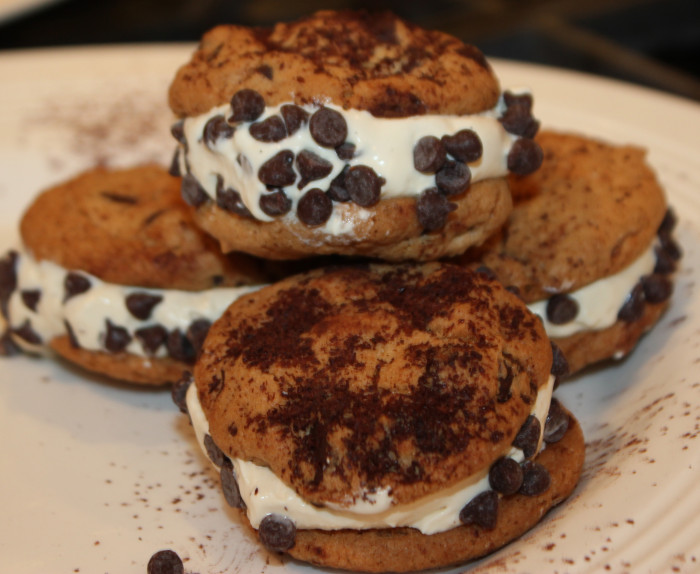 Suzen has been doing Cooking by the Book for 26 years. She pioneered culinary team building. We have had thousands of events. Over 100,000 people have been through our kitchen.
And every time, it has been:
Appetizer
First course
Second course
Side course
Dessert
I have loyally stood by. Bit my tongue. Waited for the day. And, finally, finally, the day came. This time the menu was:
I can't tell you how happy I was. A client wanted to just do dessert, something that involved teambuilding. I was licking my chops and checking the sugar supply.
It was Suzen's idea to do ice cream sandwiches. I had suggested whoppie pies, but I'm a decent man. I know how to compromise. Imagine a kitchen full of people, all making different ice cream sandwiches. I did not have to die to go to heaven.
Here is the sandwich that was judged the best by everyone. Yes, there were three different teams, each making their own combination of ice cream and cookies. All the choice came from a wonderful new book called Cookies & Ceram by Tessa Arias. There's a picture of the book below and I'll be blogging about this wonderful book tomorrow. But for now, just consider this sandwich for your weekend dessert.
 Butterscotch Ice Cream  and Chocolate Chip Sandwiches
Yield: makes about 9 ice cream sandwiches
Butterscotch Ice Cream
Yield: 1 quart
2 tablespoons unsalted butter
1 cup packed light brown sugar
1 tablespoon vanilla extract
2 cups heavy cream, divided
1 ½ cups whole milk
¼ teaspoon fine sea salt
4 Large egg yolks
Preparation:
In a medium saucepan set over medium heat, the butter. Add the sugar and vanilla and stir until the sugar is dissolved and the mixture begins to bubble, about 3 to 4 minutes. Add a ½ cup of the heavy cream, whisking until smooth. Remove the butterscotch from the heat and allow to cool while making the ice cream.
Prepare an ice bath by filling a large bowl with ice cubes and 1 to 2 cups of water. Place a medium bowl fitted with a fine strainer inside the ice bath.
In a medium saucepan, combine the milk, remaining ½ cup cream, and salt. Set over medium heat, stirring occasionally, until the mixture is warm and begins to steam, about 5 minutes.
In a medium bowl, whisk the egg yolks until smooth. Whisk half of the warm milk mixture into the egg yolks, one ladleful at a time, until the egg mixture is warmed and smooth. Pour the egg-milk mixture back into the saucepan.
Cook the mixture over medium heat, stirring constantly with a wooden spoon, until it is thick enough to coat the back of the spoon and registers around 175°F on an instant-read thermometer, about 5 minutes. Be careful not to boil.
Immediately strain the mixture through the fine strainer into the prepared ice bath. Add the butterscotch to the ice cream custard, stirring to combine. Cool the custard in the ice bath until room temperature, stirring often.
Press plastic wrap against the surface of the custard and refrigerate until chilled, about 4 hours or up to 1 day.
Pour the chilled mixture into an ice cream maker and freeze according to the manufacturer's directions. Transfer the ice cream to an airtight container, press plastic wrap against the ice cream surface, and freeze until it is firm and the flavor is ripened, at least 2 hours.
Chocolate Chip Cookies
Yield: 18 cookies
1 ¾ cups all-purpose flour
½ teaspoon baking soda
½ teaspoon baking powder
¼ teaspoon fine sea salt
4 ounces (1 stick) unsalted butter, at room temperature
½ cup granulated sugar
½ cup packed light brown sugar
1 large egg
1 tablespoon milk
2 teaspoons vanilla extract
1 cup semisweet chocolate chips
Preparation:
Preheat the oven to 350°F.
Line baking sheets with parchment paper or silicone baking mats.
In a medium bowl whisk together the flour, baking soda, baking powder, and salt.
In a large bowl, use an electric mixer to beat the butter and sugars on medium-high speed until well combined and smooth, about 1 to 2 minutes. Beat in the egg, milk, and vanilla. On low speed, gradually add the flour mixture and beat until combined. Fold in the semisweet chocolate chips with a rubber spatula.
Use a spoon or spring-loaded scoop, drop 2 tablespoon-sized balls of dough onto prepared baking sheets. Flatten slightly with the palm of your hand.
Bake cookies for about 10 to 12 minutes, or until the edges are slightly browned. Let cool on the baking sheets for 5 minutes before removing to wire racks to cool completely. Freeze the cookies until frozen, at least1 hour. Cookies can be stored in airtight containers in the freezer for up to 1 month.
TO ASSEMBLE, top one cookie with a scoop of ice cream. Place another cookie on top of the ice cream and gently press down to form a sandwich. Immediately place the sandwich in the freezer. If you desire, dust with cocoa powder. And, on the side, you can add mini chocolate chips. According to Nestle, you can never have too many chocolate chips. Freeze for at least 2 hours before serving.
Source: Cookies and Cream by Tessa Arias
Photo Information: Canon T21,EFS  18-55 mm Macro lens, F/5.0 for 1/60th second at ISO 400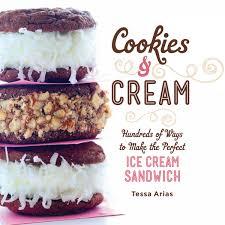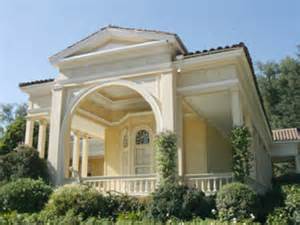 It's hard to believe that next Wednesday May will arrive. Hopefully by then, we'll have spring. In Chile, on the other side of the equator, there are now deep into fall and another wine season is ending for them. You are invited to learn more about the Chilean wines from the famed Concha y Toro Winery, an estate as beautiful as any in the world. And, enjoy food matched to those wines from famed Chef Ruth Van Waerebeek, the creative leader of Mapuyampay Hostal Gastronomico & Cooking School in Chile. This will be an exceptional evening of food and wine.
Chow-Down Chilean Style
Chef Ruth and Chilean Wines - Wednesday, May 1, 2013
Class Time: 6:30pm – 8:30pm
Your Expert:Chef Ruth Van Waerebeek and wines from Concha y Toro Winery
Chef Ruth will create a locally inspired menu paired with a spectacular line-up of Captivating Cabs and cool Coastal Whites. As the Executive Chef for Concha y Toro, South America's first name in world-class wines, Chef Ruth approaches her menu starting with the wines and designing her dishes around them. This wine-first approach delights in the nuances of each wine, resulting in a superior pairing experience.
Enjoy Chef Ruth's stylish blend of classic French cooking techniques applied to Chile's abundance of fresh, natural and exotic produce. In the process, look forward to learning how to make each dish, along with the opportunity to roll up your sleeves and join her in the kitchen.
Taste the fruits of your labor and along the way, Chef Ruth will lead you through the wine-food pairing process – providing the inspiration and know-how to create your own wine-food pairings at home!
You will also be introduced to the colorful and fascinating history of Concho y Toro, Chile's leading winery.
Here are the wines you will be served and wonderful savory pairings Chef Ruth has designed for your enjoyment:
Coastal Whites
Reception Wine – Casillero del Diablo Coastal White Blend
Gran Reserva Serie Riberas, (Riverbank Series) Sauvignon Blanc – Cucumber rolls with salmon ceviche and Asian-flavored dip sauce
Marques de Casa Concha Chardonnay – Parmesan Cheese Budini with litchis and a small herb salad with asparagus spears
Captivating Cabs
Casillero del Diablo Reserva Privada (Cab-based blend) – Savory Gorgonzola, walnut and pear tart
Marques de Casa Concha Cabernet Sauvignon – Grilled Lamb with merquen adobo and Chilean-style mint salsa served on a bed of quinoa
Students will have the occasion to participate with simple hands-on preparation in this culinary experience with an international tasting menu that will be paired with this excite visit to Chile.
Class Cost: $65. To register, please click this link: