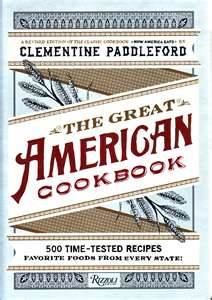 By now, this year's batch of maple syrup has arrived at the farmers markets. Fresh, new and with the same questions of vintage and terroir that accompany the arrival of any wine. What hath a warm winter wrought?
And what to do with that syrup? A frosting, of course. Here is one from a woman famed for her sweet tooth, Clementine Paddleford whose classic How America Eats has been lovely edited by Kelly Alexander into a new edition The Great American Cookbook. Kelly, with a superb forward by Molly O'Neill, describes why this book is so important and should be readily at hand on your bookshelf.
Clem, as she was known, was the food editor for the then greatest New York City newspaper, The New York Herald Tribune. From 1936 until 1966, she traveled and she wrote. She drove 800,000 miles and she flew her own Piper Cub to wonderfully un-urban locales, like lumberjack camps in Washington State.
Clem's mission was to capture the food of the nation in that period. She had a readership of 12 million people per week, when this country had only 140 million residents. She wrote of the regional specialties before our influx of Latin and Asian immigrants. She wrote of food before Julia or Marcella. She wrote about a different America at a different time.
The Great American Cookbook has 500 recipes. Some are classics, some are hysterically outdated. Some sound like a dish you would only serve to your most hated relative. But they are here in this book, and they are authentic as hell.
So, from time to time, this blog will pay tribute to Clem by working our way through The Great American Cookbook, working our way mostly from East to West but with occasional side trips. We won't post every single recipe and we'll avoid those ones that you could use for justified vengeance on that relative. But, like this Vermont Maple Frosting, we will post the recipes that are obviously wonderful.
In an age when a recipe can run for 3 or 4 pages, Clem's recipes are often as short as this one. Often simple and impeccably authentic, these are gems for you. Perhaps a bit dusty. Perhaps unfamiliar. But gems still and ones you deserve to try.
Truthfully, Suzen and I have not made this frosting yet. It's on my schedule to do in a week. And, I have to say that beating just one egg white makes me think this is a real Depression era recipe when each egg had deep value for many families. With a modern mixer, even a hand held one, doing one egg white is much harder than two. So, I'll tell you now that I plan on a little experiment. Two egg whites. Fresh from chickens down the hill.
I don't think Clem would mind. In fact, she'd be the first to put her finger in the bowl and say, "Ah."
Vermont Maple Frosting
Yield: 2 cups, enough for one 9"x13" cake or the tops and sides of two 8" or 9" rounds
Ingredients:
1 ¾ cups maple syrup
1 large egg white, stiffly beaten
½ cup chopped walnuts
Preparation:
In a 1-quart saucepan, bring the maple syrup to a boil over medium heat and boil for 5 minutes. Remove the pan from the heat. Gradually pour the hot syrup over the beaten egg white, beating constantly until the frosting forms soft peaks. Gently fold in the walnuts. The frosting may be stored in an airtight container or heavy duty-freezer bag in the refrigerator for a month.
Source: The Great American Cookbook by Clementine Paddleford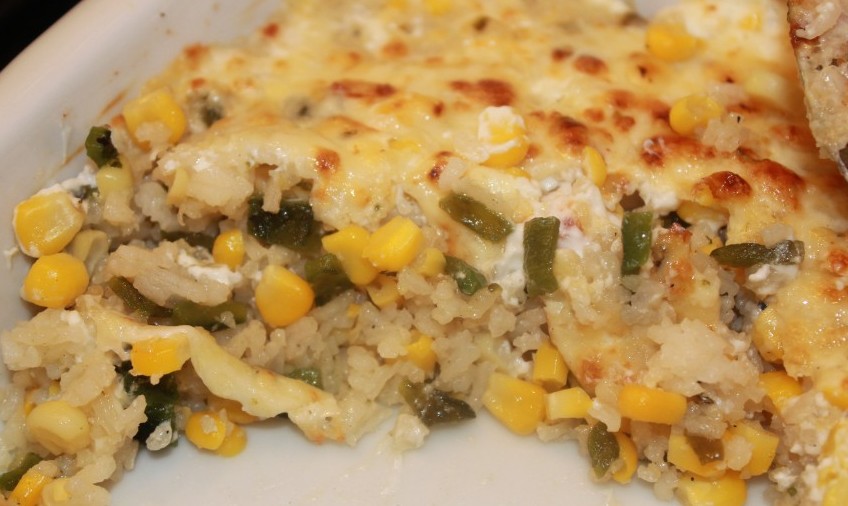 Do you ever manipulate your spouse? I mean just plain set them up on the path you want them to follow. Can you do it without guilt?
I don't want to think of myself as having crossed over to The Dark Side, but I'm rather accomplished at steering Suzen now.
"What's that? ANOTHER Mexican cook book?" Suzen asked me with skepticism. She took the book from my hand. "Did you buy this because of the picture?" Now she was being very accusative, so the manipulation that was about to take place stirred not a scintilla of guilt in me.
The book cover for Fresh Mexican features author Marcela Valladolild. Marcela has one of the Disney-Mickey-Mouse-Club faces that has appealed to men since 1955.
Now, it turns out, the Marcela is a very accomplished culinary pro. She has books, TV shows, and writes with an important perspective: she likes Tex-Mex food but she grew up on real Mexican food and wants us to experience and enjoy authentic Mexican dishes. The 100 recipes in the book, while simple to prepare, are wonderfully different and intensely flavor packed. Imagine trying:
Lobster, Mango and Avocado Salad
Poblano Potato Salad
Puff Pastry Wrapped Jalapenos with Oaxaca Cheese
"Suzen," I began strategically. "I really hadn't noticed this picture. I got this book for you. You like poblanos, right? Look at this picture." I showed her a full page phone of this Poblano Rice Gratin.
"Let me get the shopping list," she announced. "We're doing this tonight."
And we did. And it is fiery good. And, and, we served it with the Bulgarian Cast Iron Chicken with Bacon and Sauerkraut I posted yesterday. It's a perfect pairing.
There are books, like Fresh Mexico, where you can do the whole meal from that single book. With 4000 cookbooks, we can adopt more of a United Nations approach. Some Bulgarian here. A Mexican dish there. Something American tossed in. Oh, our American piece for this meal? That's a frozen iceberg lettuce recipe that you will see this weekend.
This rice dish makes great leftovers, of course. The chile and cheese flavors penetrate and mellow. Easily prepared, you may find the being one of those side dishes that is a family standard.
Poblano Rice Gratin
Servings: 4-8
Ingredients:
2 tablespoons vegetable oil
¼ cup minced white onion
1 cup long-grain white rice
Kernels from 2 ears fresh corn
2 poblano chilies, charred, stemmed, seeded and chopped
¼  cup Mexican crema or sour cream
½ cup grated Monterey Jack Cheese
Preparation:
Heat the oil in a medium-size heavy skillet over medium-high heat. Add the onion and sauté for 5 minutes, or until translucent. Add the rice and cook for 10 minutes, or until opaque. Add 2 cups water and the corn kernels and bring to a boil. Reduce the heat to medium-low, cover, and simmer for 15 minutes, or until the rice is tender.
Meanwhile, preheat the broiler on high.
When the rice is cooked, fluff it with a fork and stir in the chopped poblanos. Transfer the rice to a 7 x 10-inch baking dish. Drizzle with the crema, and sprinkle the cheese all over the rice. Broil for 8 to 10 minutes, or until the top is browned in spots and the cheese has melted
Source: Fresh Mexico: 100 Simple Recipes for True Mexican Flavor by Marcela Valladolid