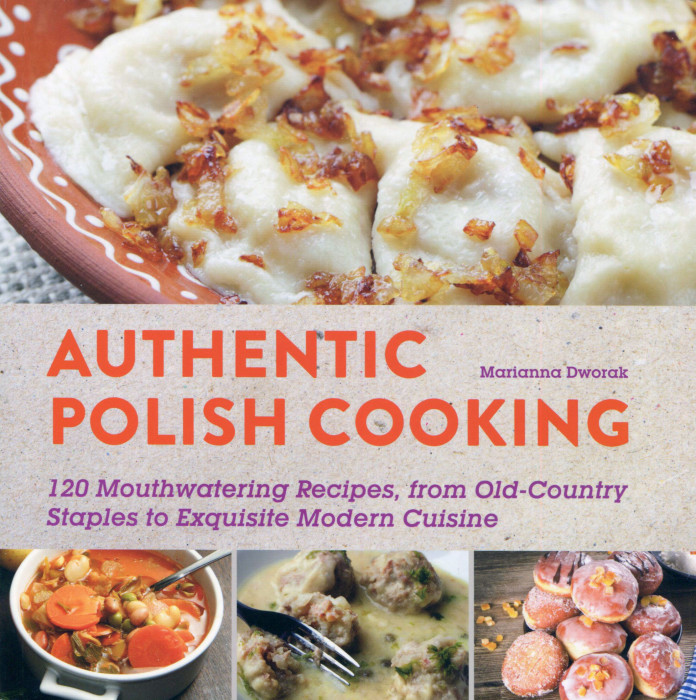 Most people would pause if asked to find Poland on a map. Eventually, you can work it out. East of Germany, west of Russia. There it is.
"Is now" that is. Over the centuries Poland has grown and shrunk, moved westward and even disappeared for a 120 years. At one point in history, Poland stretched from the Baltic to the Black Seas and was the most important country in Europe.
Now, in the resurgence after the fall of Communism, Poland is an economic powerhouse. And, as always, a harbor for intellectual spirits especially artists, writers, and mathematicians.
Maybe it's the water. Or maybe it's the food. The food. There is a dichotomy to the food, some of it peasant simple and some just outrageously contemporarily wonderful. And even the "peasant" dishes reflect the very deep and very special nature of Polish cuisine: a richly studded table of fruits, grains and meats with recipe inspiration from the West [France and Italy] and the East [Russia, Ukraine, the spices of the Silk Road]
Consider some of the recipes on display in Authentic Polish Cooking by native Marianna Dworak.
Soups include simple vegetable, of course. Any farming nation in Eastern Europe has vegetable soup. But it's the Poles who have Pickle Soup made with pickle juice. There a very royal purple soup, Chilled Beet, made with buttermilk. And if sweetness appeals to you, there is Fruit Soup with Apples, Plums, Broth and Egg Yolks.
Beets are an integral ingredient in Polish cuisine. The Poles just know how to brighten up that flavor, as in Beets with Horseradish, Wine Vinegar and Parsley. The combinations offered here includes ones you surely have not experienced, like the salad of Turkey with Peaches and Radishes. And I mentioned that contemporary Polish cuisine has a sophisticated side, so we have Veal Pate with Veal Shoulder, Veal Liver, and Bacon.
The meat dishes in the cookbook run the gamut. There are, of course, those very essential meat pierogies. Besides the beets, cabbage is a staple crop and converted into some excellent offerings like Beef and Cabbage Stuffed Croquettes. There is the very basic Goulash but also Duck Stuffed with Apple, Raisins and Walnuts. And fish, the fish too come with adornments to make them richer, creamier. There's Herring in Sour Cream and Trout in an Egg Sauce with Parsley.
Vegetable dishes include dumplings of all types: Potato, Flour, and Cheese. Pierogies appear again, now made with cheese or fruit, instead of the standard meat.
Desserts are often constructed. A basic cake or dough with filling that provides the sweet richness we expect. You'll find Cream Cake [simple dough, rich cream-egg filling], and then a Walnut Cake with Chocolate Cream. Nuts seem to have prominence across the dessert spectrum. You'll discover a Walnut Log [roulade with walnut filling] and a Three-Layer Walnut-Almond-Chocolate Cake.
These Polish recipes have a distinctive nature. Some ingredients you may not employ too often: those beets or the cabbage. A heavy use of nuts. A passion for sour cream and buttermilk. These are different flavor pathways to a part of Europe you may never have visited, that you may never visit. But now, you can enjoy the food. One beet at a time.