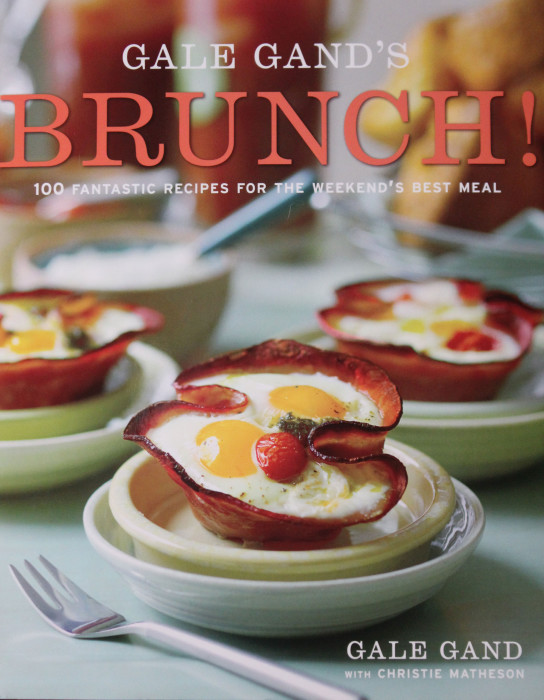 I recently posted a Loaded Potato Salad from Gale Gand's lovely new Lunch book. There will be more recipes here from Lunch, but I did not want to forget her earlier book, Brunch.
What is so special about Gale's food? It works, right out of the book. The recipes have the twist of a "little" complexity but you can read them and instantly know you will have something delightful. And successful. As author, chef, and restaurant owner, Gale understands a very basic fact of life: if the recipes fail, so would her business. She takes deep pride in her food and her recommendations to you. So, the ideas in Brunch [and Lunch] are honed to perfection.
Brunch has nine chapters that attack a brunch project from every direction. Here are the chapters along with some representative recipes:
Drinks: Hot Cocoa with Brown Sugar, Orange Lime Juice with Grenadine
Basics: 101 Courses for Omelets, Stratas, Frittatas, Quiches, and Crepes
More Eggs: Torta Rustica, Asparagus with Poached Eggs and Asparagus
Pancakes, Waffles, French Toast and Other Sweets: Almond Ciabatta French Toasts, Pineapple Noodle Kugel
The Bakery: Bacon Scallion Scones, Quick Pear Streusel Coffee Cake
Brunch Bites: Gougeres, Fried Quail Eggs on Eggnog French Toast
More Savories and Some Sides: Cheese and Tomato Galette, Goat Cheese and Chive Hash Browns
Salads and Soups: Apricot Chicken Salad, Beet and Artichoke Salad with Jicama
Fruits and Condiments: Roasted Pears and Rhubarb with Orange, Spicy Horseradish Mustard
The head notes for each recipe show the careful path that these recipes have followed: a fleeting glance of something in a San Francisco bakery that triggered her imagination and led to experiments that have finally unfold onto these pages. Why does she have brown sugar in her cocoa? Well, you'll have to pick up a copy of the book and read to find out. Then I suspect you'll be buying the book for a long, long series of test drives at home. You'll immediately realize this: the whole brunch can come from this book.
Not surprisingly, Gale provides suggested menus for different holiday weekends, but I'm sure you will be tempted to pick-and-choose from the 100 recipes here. The benefit of Brunch is that you can scale the elegance and complexity of the meal. She offers a great Buttermilk Pancake recipe which you can pair with something delicately special, like a fruit butter. Or you can go all out and serve one of her upscale stratas with watermelon gazpacho along with cranberry angel-food muffins. Thanks to Gale, your brunch will surely be good and perhaps extravagant.
Brunch is an enjoyable book that will tempt you to spend next Sunday morning in the kitchen. Which is where you belong anyway. Right?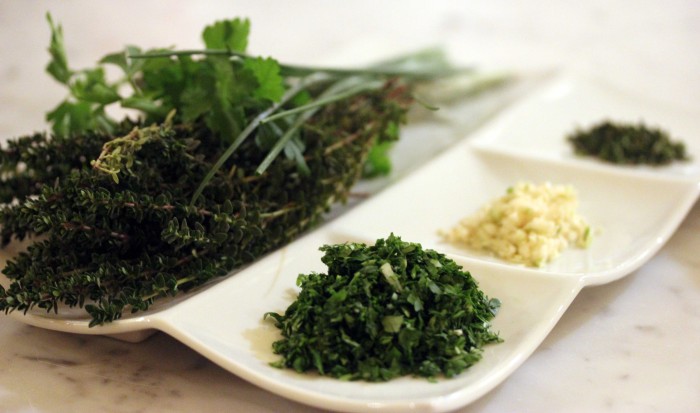 You're about to make a dip. What are you going to use. Onion soup mix in sour cream? Please, take a moment. Look at the post "Not Your Mother's Onion Dip from Diane Morgan" published on April 17, 2014. There the base is sour cream but also mayo with some vinegar on the side for a dash of intense sour.
We'll talk about dips in two steps: that base and then the add-ins. It's just like ice cream.
Dip bases can be many things: sour cream, mayo, sour cream + mayo, mayo + olive oil, whipping cream + olive oil, yogurt, yogurt + sour cream, or crème fraiche. Those are ideas from my "go to" dip book, Delicious Dips by that same Diane Morgan. Clearly, there are more combinations available than listed here. You can play to achieve the flavor and texture you desire. And, in Diane's book, she never goes to a triple combination, say, sour cream + yogurt + crème fraiche. It's not just the ingredients, either, but the relative proportions.
Once you have your base, what do you put in? Again, that packaged onion soup mix should just be put aside. Cooking, well caramelizing, your own onion will create a far more satisfactory dip. I almost slipped and said "product." Product is what you get when you use the soup mix: familiar, ever dependable, but ultimately boring. Live a little.
Dip making can be just the opportunity to empty your spice rack. Don't be afraid to pick three or four jars of spices that really deserve a happy end of life. A combination of spices and live ingredients — diced scallions, peppers, chives, garlic, or herbs fresh from your garden — will contribute their own flavors and amplify others.
The odds are, your dip creation today will be unique. Never to be repeated. And certainly not to be forgotten.