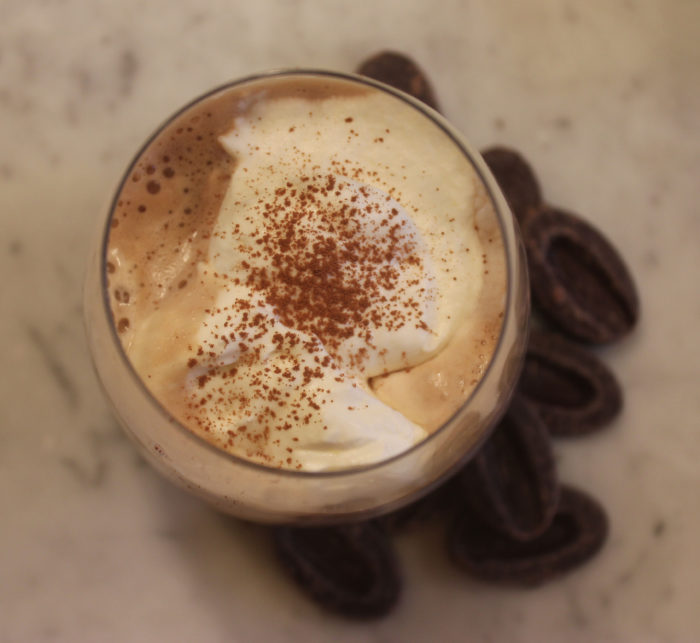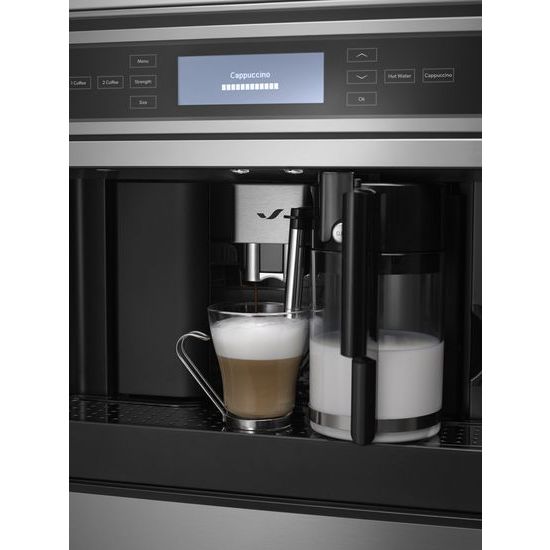 There are over 30 coffee places within one mile of where I live in Manhattan. The best one? In my kitchen. My own kitchen!
When we upgraded our kitchen last year, Suzi and I were delighted to work with Jenn‑Air to create a showroom kitchen featuring the outstanding line of Jenn‑Air appliances. We have refrigerators, of course, and ovens. But also a wonderful steam oven with convection, a warming oven, a microwave with convection and the Built-In Coffee System.
The Coffee System is a state-of-the-art appliance where engineering and art have been unified into an absolutely essential device for anyone fond of coffee beans in any fashion.
The Coffee System makes coffee, espresso, and cappuccino. You can use ground coffee but we prefer to use the built-in coffee grinder which gives us total control. We can adjust the grind, the volume of coffee produced, and whether you want your beans full force in espresso or moderated with milk in a cappuccino or latte.
The Coffee System was easy to install in our kitchen. It uses a standard outlet and employs a water container you refill. So, no special electrical work or plumbing is needed to add this system to your kitchen.
And the coffee? Jenn‑Air says it makes barista‑style coffee. It actually makes barista‑quality style coffee. Suzi and I used to have to walk a whole block to get to our closest coffee shop. We had to brush our teeth and get dressed. We do go there now to buy beans, but we make better coffee right at home. We still brush our teeth, but we enjoy our coffee in our pajamas.
Coffee isn't just for breakfast to get you moving. It isn't just to close out the meal late at night. No, coffee can be part of the meal. Here's an idea for "dessert" ala coffee. Combine coffee or espresso, ice cream, whipped cream and a dusting of cocoa powder. The recipe is fast and easy. And better if you have the magic of the Jenn‑Air Built-In Coffee System in your kitchen.
---
Chocolate Coffee Float

Yield: 1 grand beverage to complete a meal

Ingredients:

2 scoops chocolate ice cream
1 cup of coffee or espresso
¼ cup heavy cream, whipped and sweetened with sugar
Cocoa powder for dusting
Preparation:
Put the ice cream into the bottom of a cup or, better, a heavy glass. Pour in the coffee. Stir to begin the dissolving process. Top with lots of whipped cream. Dust with cocoa. Sip and smile.
---
Recipe Source: Making Your Own Gourmet Coffee Drinks by Mathew Tekulsky [Crown, 1993]

Photo Information: Canon T2i, EFS 60mm Macro Lens, F/4.5 for 1/50th second at ISO‑320