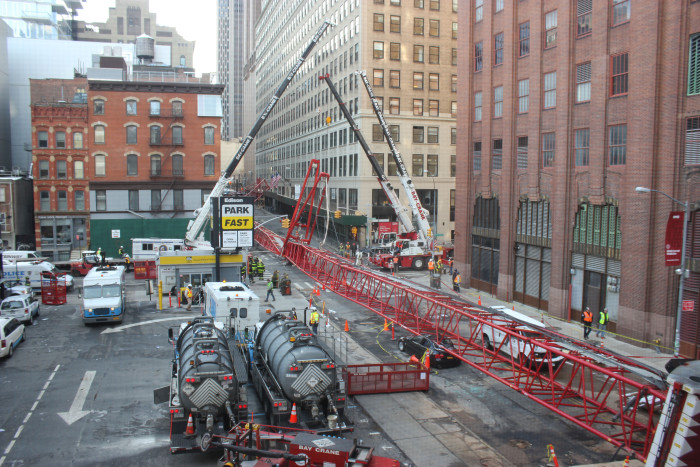 Suzi and I hope you enjoy this Sunday with its very special game. We hope Peyton can end his career with a win.
I did not post anything yesterday. I'll be back at it Monday.
Actually, Suzi and I are in a bit of recovering mode. You may have heard about the terrible crane accident in New York City. It occured right in front of our apartment. I mean, twenty feet outside our front door.
The first photo is from our third storey front window, showing the crane cab that was flicked upside down. The cab and its counterweights weighted perhaps 400,000 pounds. The slam into the street woke Suzen. I was out for a doctor's appointment and she gave me a phone call beginning with, "The crane fell." We'd been watching the 565 foot tower for a week and worried about stability.
The second picture is from our side window, pointing east of Worth Street. You can see the tower stretching all the way up the street for a long way. If the tower had fallen sideways, instead, someone else would be writing this blog.